Many have met predicaments in real-life situations that have left us embarrassed. Off the top of one's head, situations such as not having enough cash to pay for food or tripping in front of a lot of people may easily disconcert people, especially when they do not know how to react or respond after the incident. This driver met a similarly embarrassing situation on the highway but was given aid by a Good Samaritan.
Woman lends Honda Civic driver a hand to pass the toll booth barrier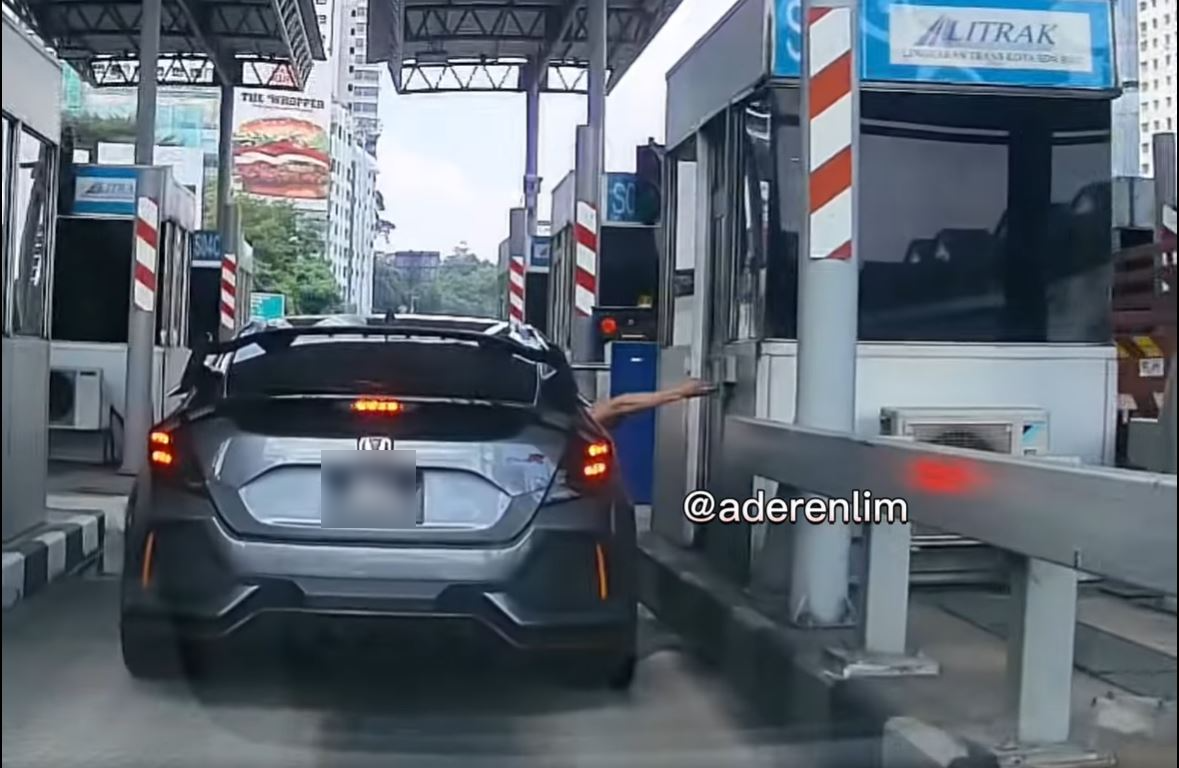 On 6 July, Sin Chew Daily reported on a heartwarming story of a middle-aged woman helping out a driver at a toll booth on the Damansara-Puchong Expressway. A dashcam video shows a Honda Civic driver having trouble passing the toll booth barrier when they tried scanning their payment card multiple times. It turned out that the driver's Touch n Go card had run out of credits.
After realising the situation, the driver then turned on the hazard lights and tried to reverse out of the lane. However, there was already a line of cars queueing behind, which made it more difficult to reach the top-up kiosk.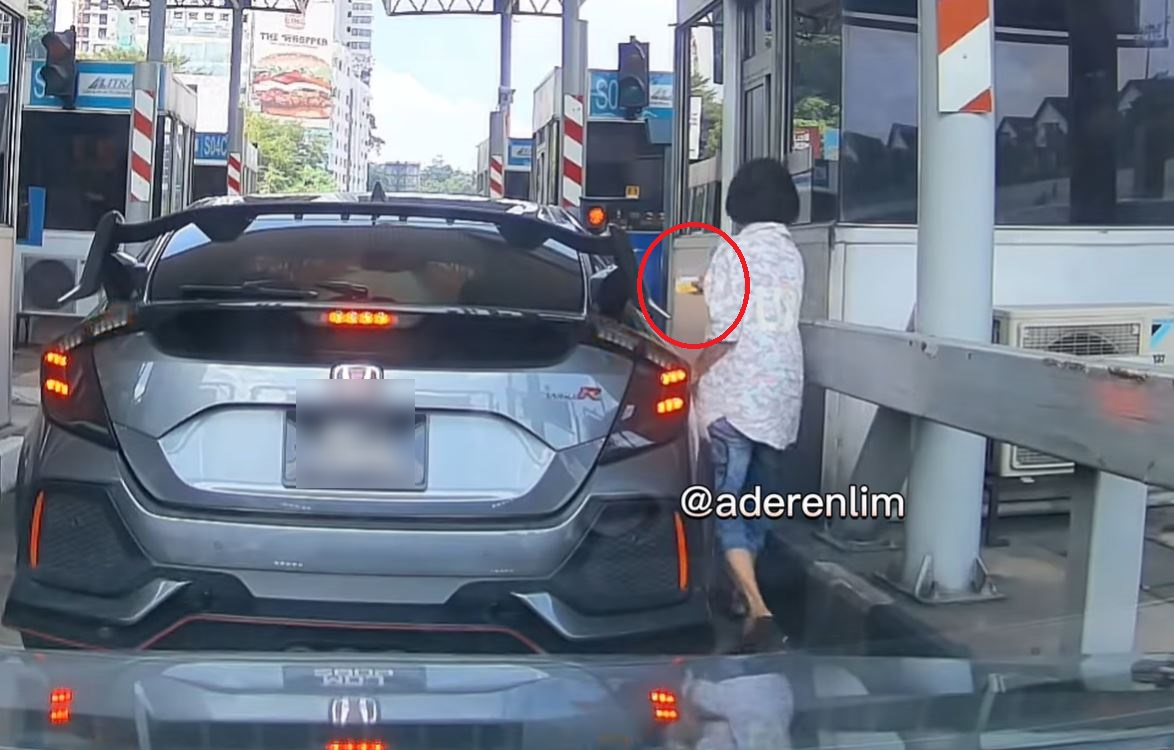 Stuck in a difficult and embarrassing situation, a middle-aged lady came to the driver's rescue. In the video, the lady who was wearing a pair of sunglasses was seen approaching the Honda Civic and scanning her card to let the vehicle pass. 
She also gestured to the driver that there was no need to thank her. 
Praised by netizens for the kind act
The video which was shared by Sin Chew Daily gained a lot of attention from netizens, with many commending the lady for helping the driver out. The Facebook post has currently garnered around 3.6k likes, proving that netizens approved her kind act.
"This kind lady did a good job. May everything goes well for her."

"Money was probably not an issue for the driver, just that they may have forgotten to reload. Everyone makes mistakes and helping each other sets a good example for others."

"Helping others is like helping yourself, so why not do it?"

It may be normal for highway users, but small acts like these make a difference for the drivers who are involved. Let's bring more people out of dithering situations by lending them a hand!
Tap here to give us a 'Like' on Facebook and stay up-to-date on the latest news!
Also read: 2 motorcyclists wait for cars to pay at toll booth so they can pass for free, glares when honked at by driver