Our fellow food delivery rider abangs and akaks have made life far more convenient for us Malaysians than we could have ever imagined. From the peak of the MCO period to present day with all of us returning to some semblance of normalcy, you can always count on them to reliably deliver your meals to your doorstep with zero hassle through rain or shine.
But asides from that, these diligent members of society have also known to be a charitable lot, and will not hesitate to stop and lend a hand to a fellow Malaysian in need.
Food delivery rider rescues elderly woman after she got lost in Puchong
And this is especially true in the case of 24-year-old rider Muhammad Khuzaimie Lemat, who recently took time out of his day to help rescue an elderly woman who had gotten herself lost around the Puchong area. Taking to the video sharing platform TikTok to recount his experience, he said that the senior citizen had flagged down his motorcycle while he was on his way to work, asking if he could help take her home.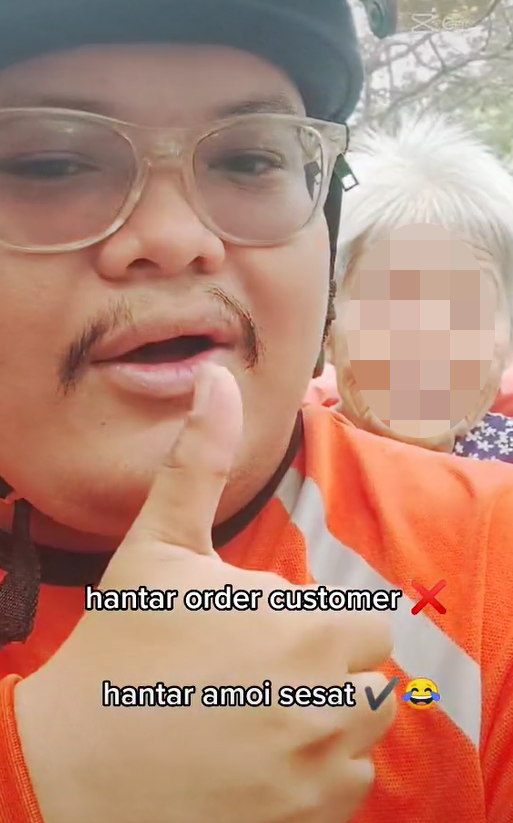 In one of the videos, he turns to look over his shoulder and asks her in fluent Mandarin where she stayed. Unfortunately despite her best efforts, the elderly woman could not remember where her house was located.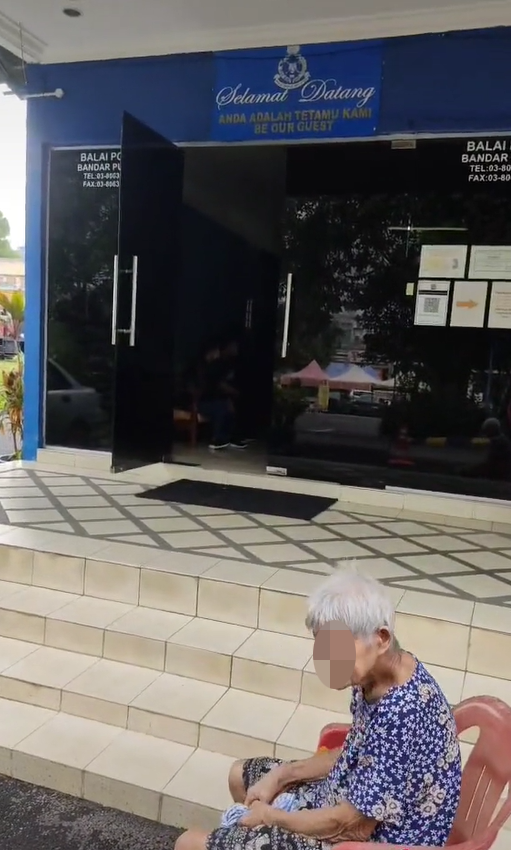 Concerned for her safety and worried that she may wander off and get lost again, Khuzaimie decided that the best course of action would be to bring her to the nearest police station and allow the local authorities to help track down her family members.
"She asked me to send her home. So I took her with my motorbike, but we kept going further down the road. She told me her house number was nine.

I don't think this auntie remembers where her house is. I should probably take her to the police station, as I'm afraid that she may get lost as she doesn't remember where her house is." he could be heard saying.
Dropped her off at the local police station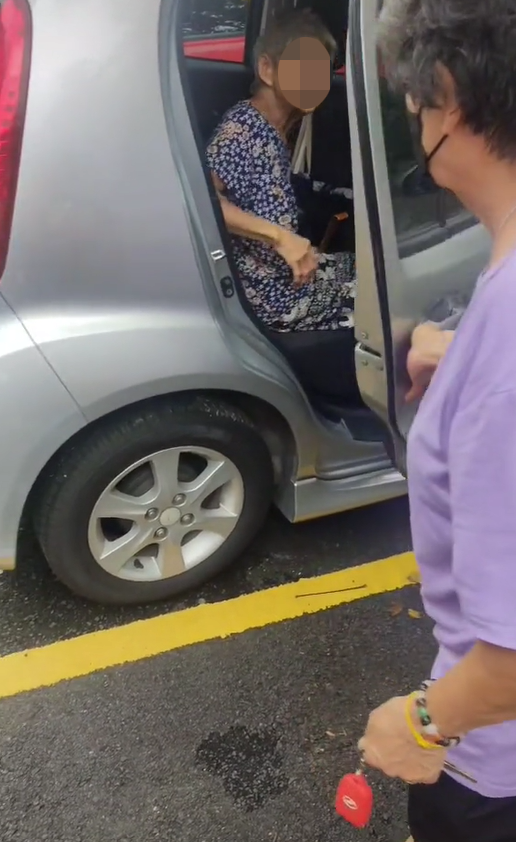 Speaking with local portal mStar, he said that he had been working as a food delivery rider for over 3 years, and had been making deliveries around the Bandar Puteri Puchong area at the time of the incident.
After dropping her off at the nearest police station, he proceeded to wait on her family members to arrive before reminding her not to wander off from home again. Addressing his audience, Khuzaimie said that the experience has been among some of the sweetest memories he has made during his time working as a food delivery rider.
His video, which has since gone viral across the local social media space, has led to many netizens lauding him with praise for his compassion and empathy towards the elderly woman.
"May you be blessed in abundance, brother."
"Maybe she hasn't been out in a while, bro. That's why she decided to leave home for a moment. She was blessed with being able to go out. You managed to help bring her some joy."
"Great work, boss. You may receive twice the blessings for those 30 minutes you spent."
"Good work bro! Doesn't matter if we are of different religious beliefs or cultures, we should always help out one another."
Tap here to give us a 'Like' on Facebook and stay up-to-date on the latest news!
Also read: Determined food delivery rider trudges through floodwaters to collect coffee from café, refuses to cancel order