While pasar malams may sound like a distant memory for many of us Malaysians, if you have ever been to one, you may probably be familiar with the many fried chicken stalls that crop up at these bustling venues. Brightly lit from the very moment you spot them, these stalls often feature large banners with mouth-watering and sometimes… oddly familiar photos of crispy, juicy fried chicken on them.
KFC knows that people curi-curi use their images
As it turns out, the photos that you see being displayed from these banners are in fact very familiar for a very good reason: because they probably belong to Kentucky Fried Chicken. In fact, even KFC themselves are aware of this blatant theft of their advertising key visuals, and have decided to take action by… providing competing businesses with an online stock-image repository containing photos of their products.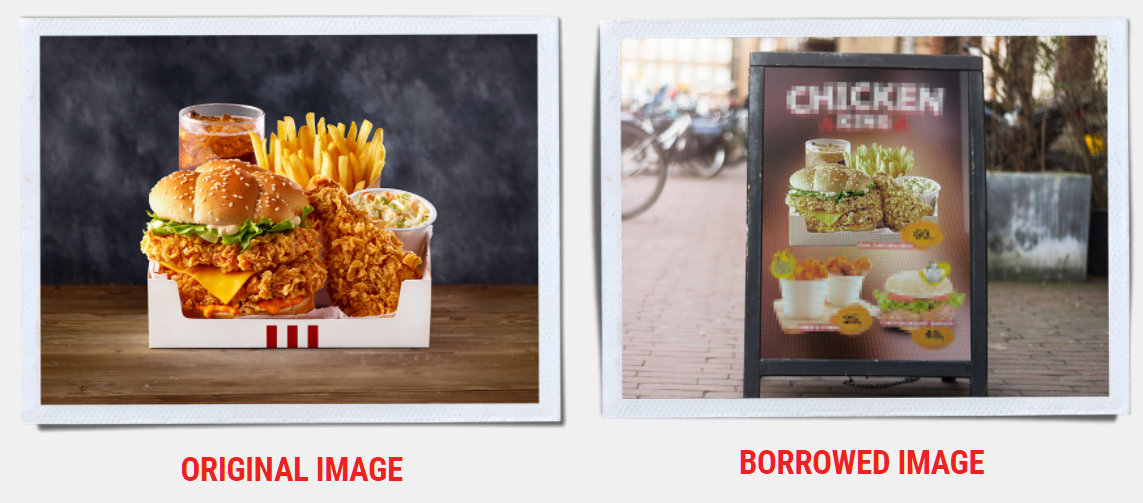 That's right, if you're looking to set-up a fried chicken business or want to add a new fried-chicken dish to your menu but don't have good enough photos for your advertising materials, you can now simply borrow sharp, high-resolution stock images of KFC's own fried chicken from their KFC ChickenStock site.
So they've set up a stock-image site for everyone to use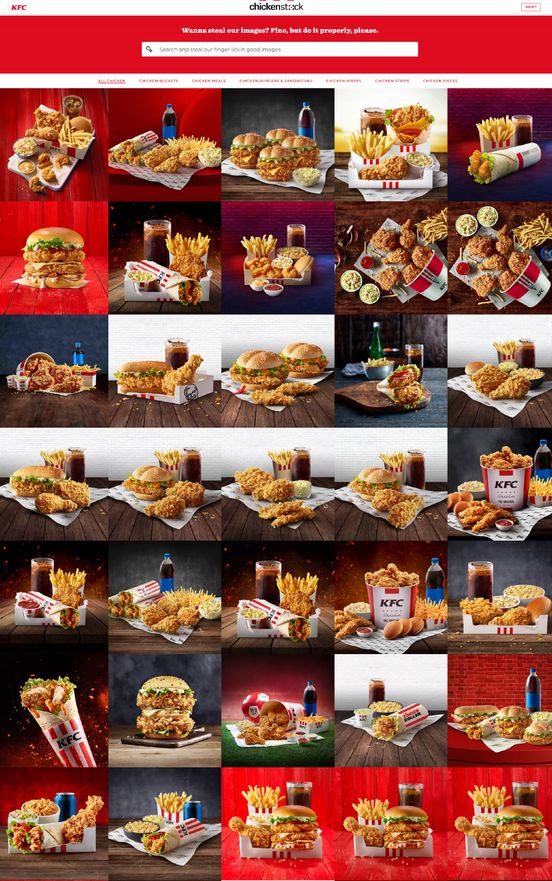 A cursory check on the stock image library shows a comprehensive selection of fried chicken products beautifully laid out and professionally photographed. And while some do contain the company's packaging that bear stenciled images of the Colonel on them, you can also choose to download photographs that contain nothing but yummy pieces of fried chicken instead!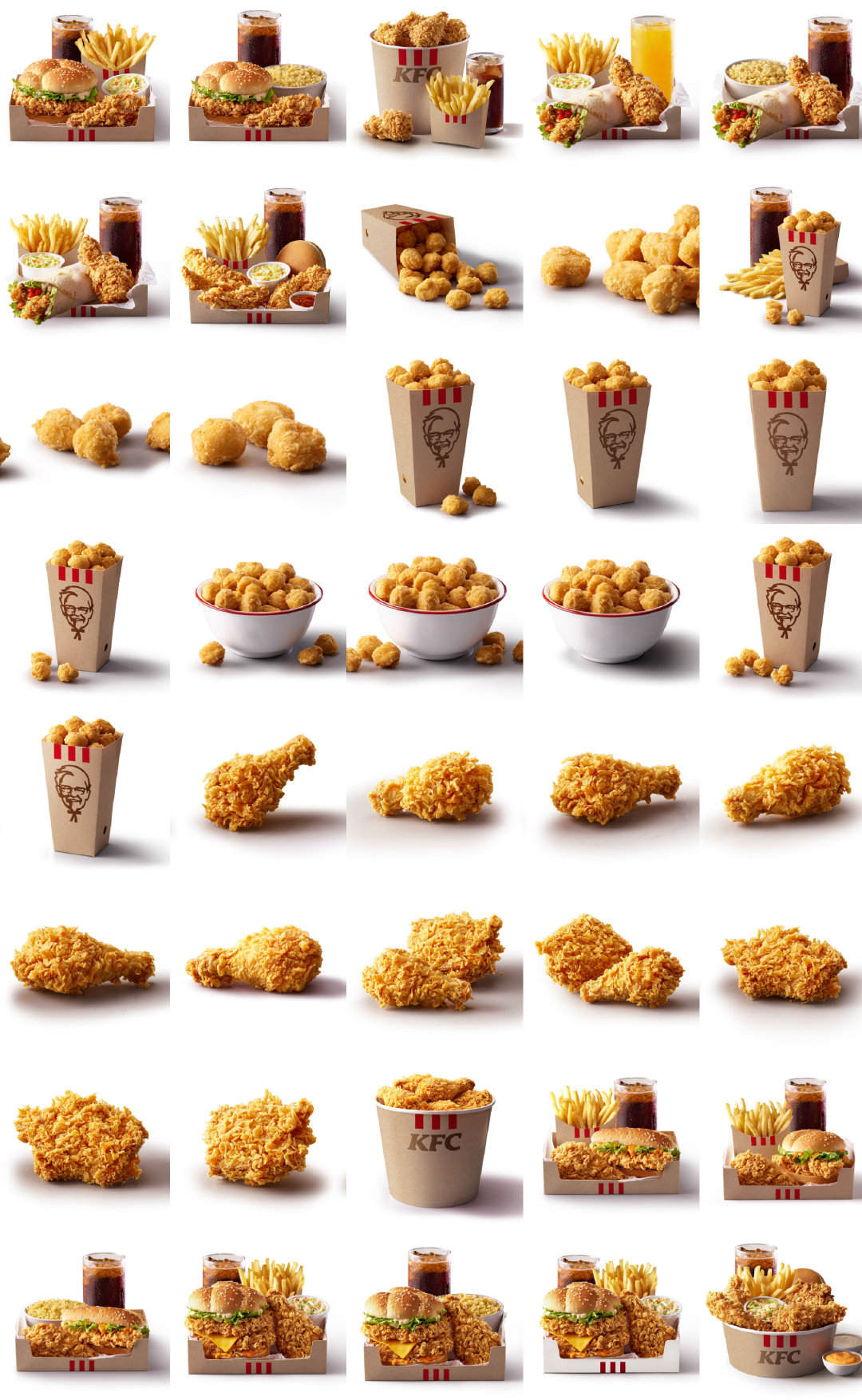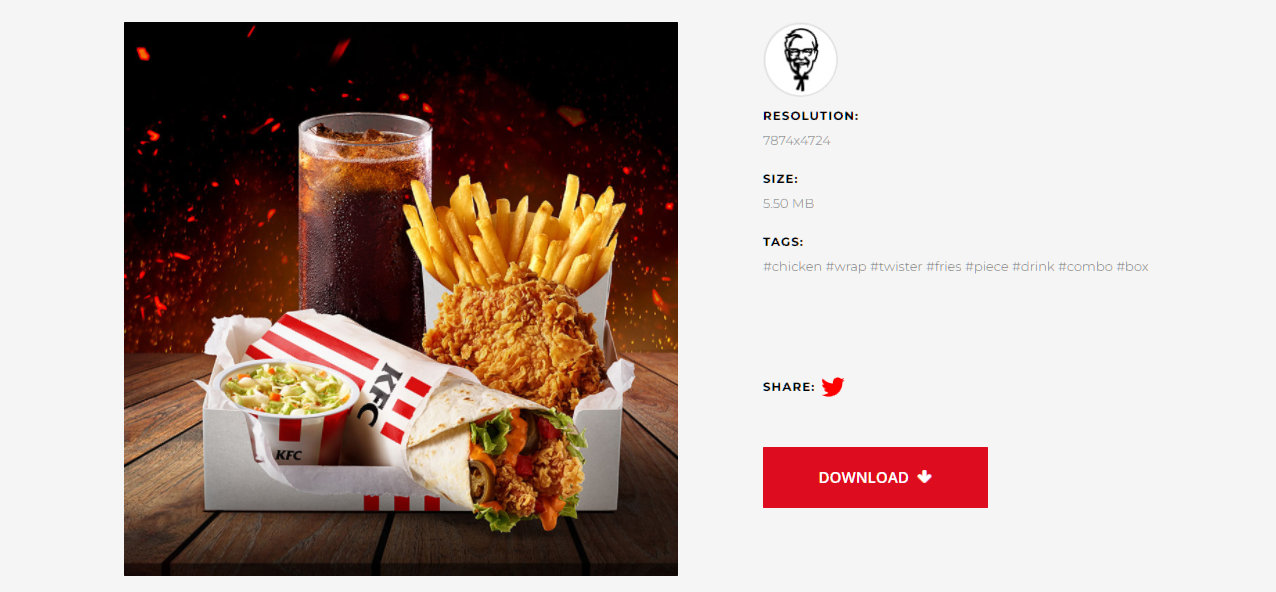 In a press statement from the company shared by Facebook page Nmia 尼未亞, KFC explained that their decision to set up a stock image repository with their own key visuals was to ensure that those who were using them had access to good quality images, instead of poorly rendered, heavily pixelated examples.
"It has come to our attention that many shops are using photos of our chicken to sell, well, their chicken. We get it. They look so crunchy, juicy and irresistible. If it's a temptation for customers, we can imagine what it's like for competitors.
What we can't accept is that they're using them improperly. Pixelated, and in low resolution. People want to see crunchiness, not pixels." the statement read.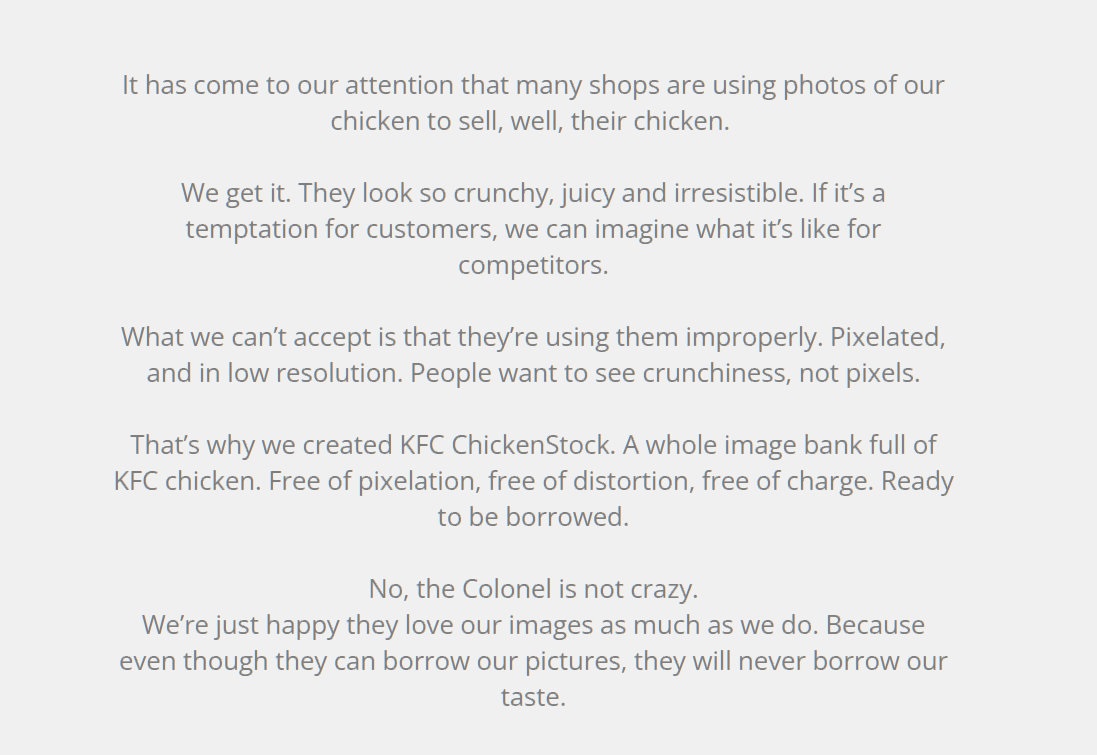 Pointing out the fact that while other businesses may use their images, they can never truly replicate the taste of KFC products. And quite frankly, we have to agree! After all, there's nothing wrong with a little healthy competition that provides more options to consumers, and it would seem that KFC wholeheartedly agrees with that sentiment.