Arguably one of the most commonplace sights on Malaysian roads as of late are sellers offering 'jeruk', otherwise known as pickled fruits, for sale to motorists. Typically seen standing up on road dividers near traffic intersections, these men and women risk life and limb by weaving between vehicles to sell their wares. And as of late, many of these vendors have come under scrutiny by the authorities for potentially causing road accidents, in addition to operating businesses illegally.
Roadside jeruk sellers keep their stock in roadside drains & near sewage areas
Just recently, investigations conducted by the Traffic Investigations and Enforcement Department of IPK Johor under Ops Khas Penjaja Jalanan near Bandar Baru Uda Johor have revealed a rather startling discovery connected with roadside jeruk sellers. In following-up reports made by members of the public, the team of five law-enforcement authorities that were led by ASP Mohd Zainudin Bin ABu Bakar, discovered that these vendors have been storing their stock of pickled fruits in unsanitary conditions.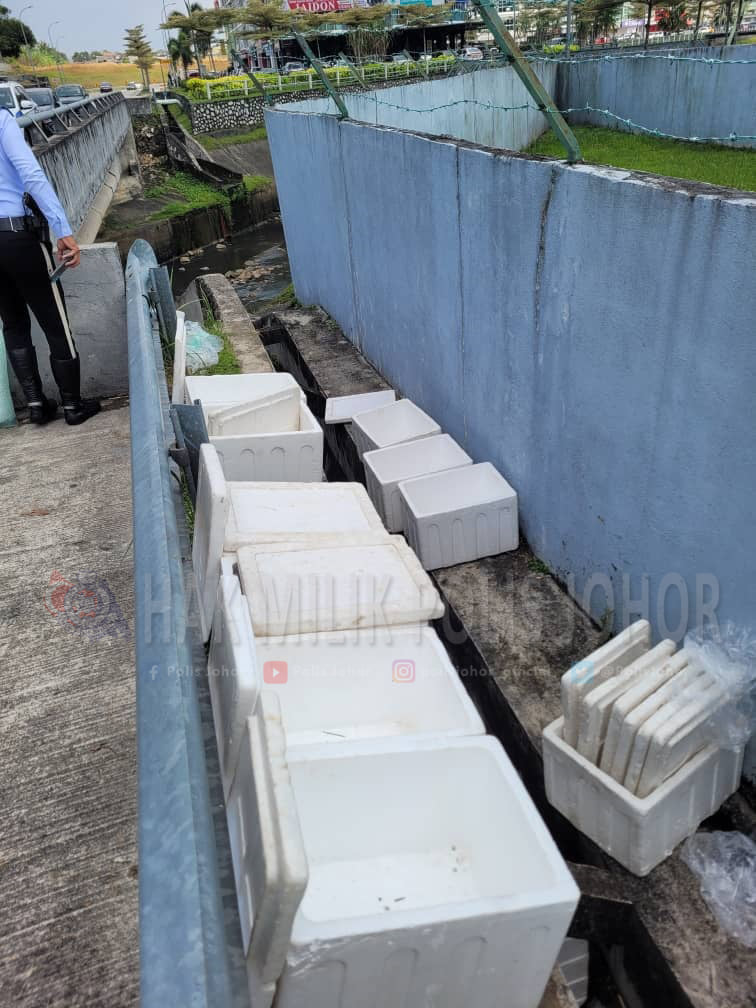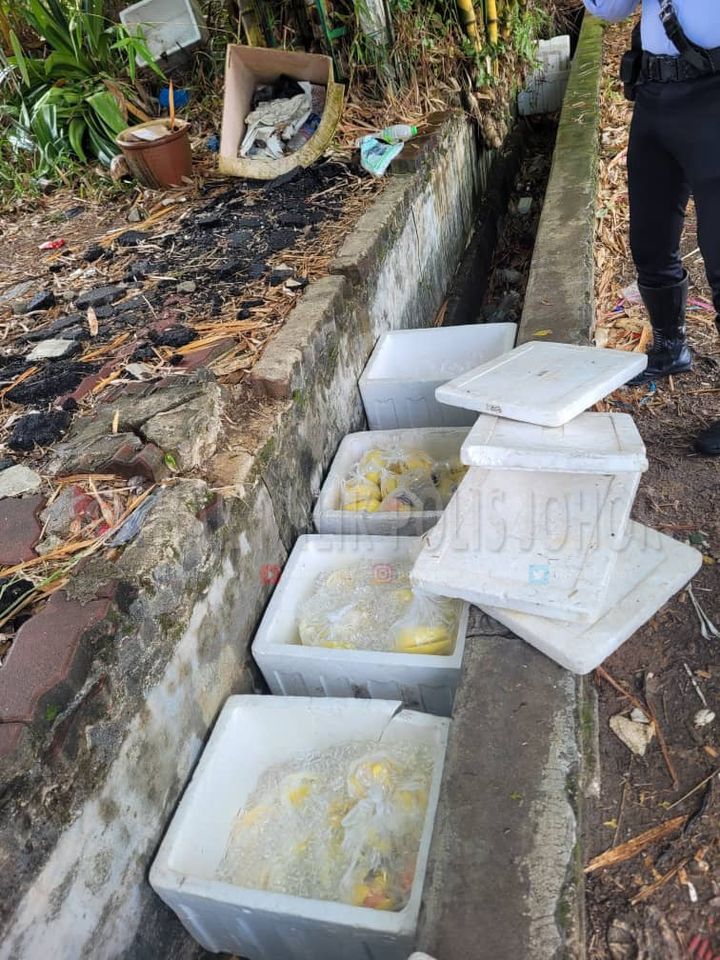 Instead of keeping them away in a warehouse, these sellers have instead kept their inventory of fruits in Styrofoam boxes hidden under drains located along major roadways as well as near sewage areas to avoid detection by the authorities. The boxes were often left exposed completely to the elements, not to mention the cross-contamination of filth that would occur as a result of being located near sewage areas.
Suspect that they may be part of a larger syndicate
In a statement released by the Johor Police, they have noted that this not only an irresponsible act on the part of the vendor, but it will also endanger the health of consumers who may inadvertently wind up buying these fruits without knowing of their storage conditions.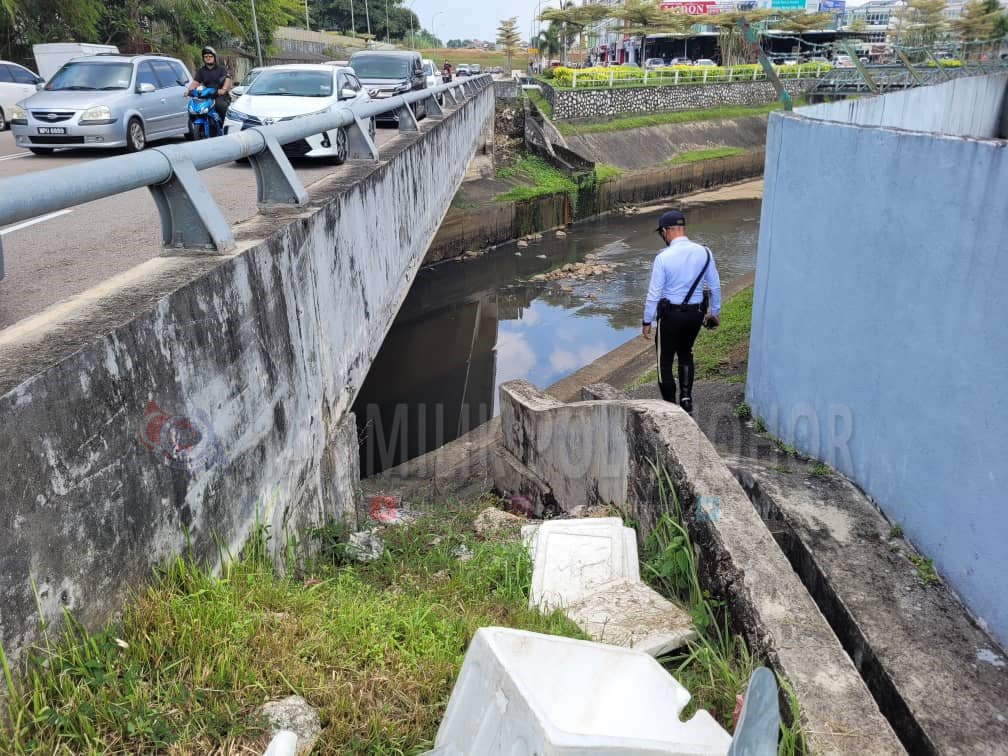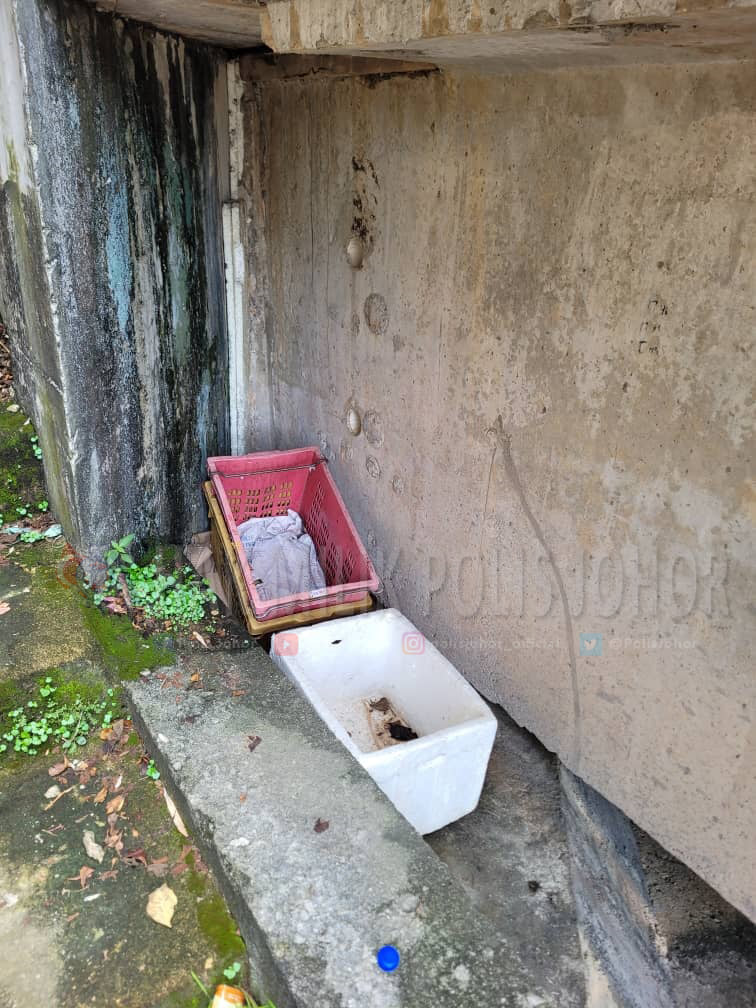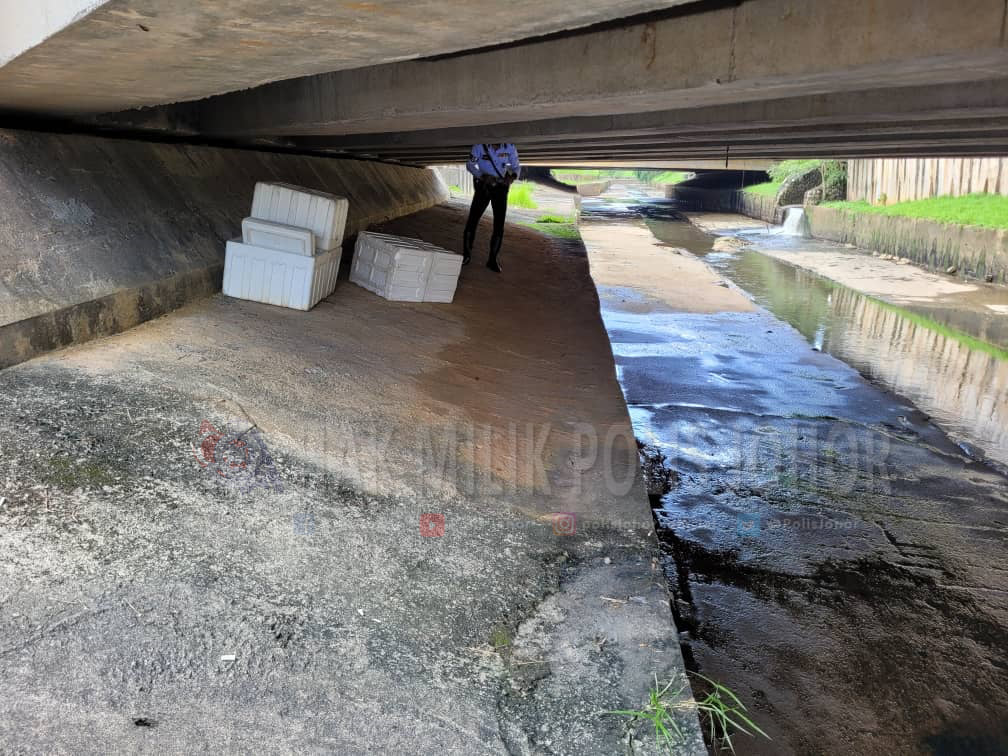 What's more, they are also suspecting that these roadside vendors may potentially be working under a larger syndicate looking to capitalise on the sympathy of Malaysians, with the authorities pointing out that the syndicates have little concern for the safety of the foreign workers being instructed to sell these pickled fruits, or that of other road users in the event of an accident.
The operation, which was conducted since the beginning of this month, has resulted in the issuing of 6 summonses against hawkers and business owners for various violations.
For more stories like this, follow us on Facebook by tapping here!
Also read: Netizens accuse M'sian food rider of not studying hard enough to get a job, he shows his degree & diploma cert as proof