A man has reportedly died after becoming involved in a freak accident with a Perodua Myvi the Southern state of Johor yesterday (July 19th 2022). Images of the scene of the accident have since left netizens across Malaysia shocked after they began circulating across local Facebook communities.
Motorcyclist dies from freak accident with Perodua Myvi
According to local newspaper Utusan Malaysia, the accident reportedly took place yesterday (July 19th 2022) around 2.30pm along Kilometre 58 of Jalan Jementah-Muar. At the time, the victim was found to have already died at the scene of the accident with the entirety of his upper-body stuck in the wheel well of the Perodya Myvi compact car.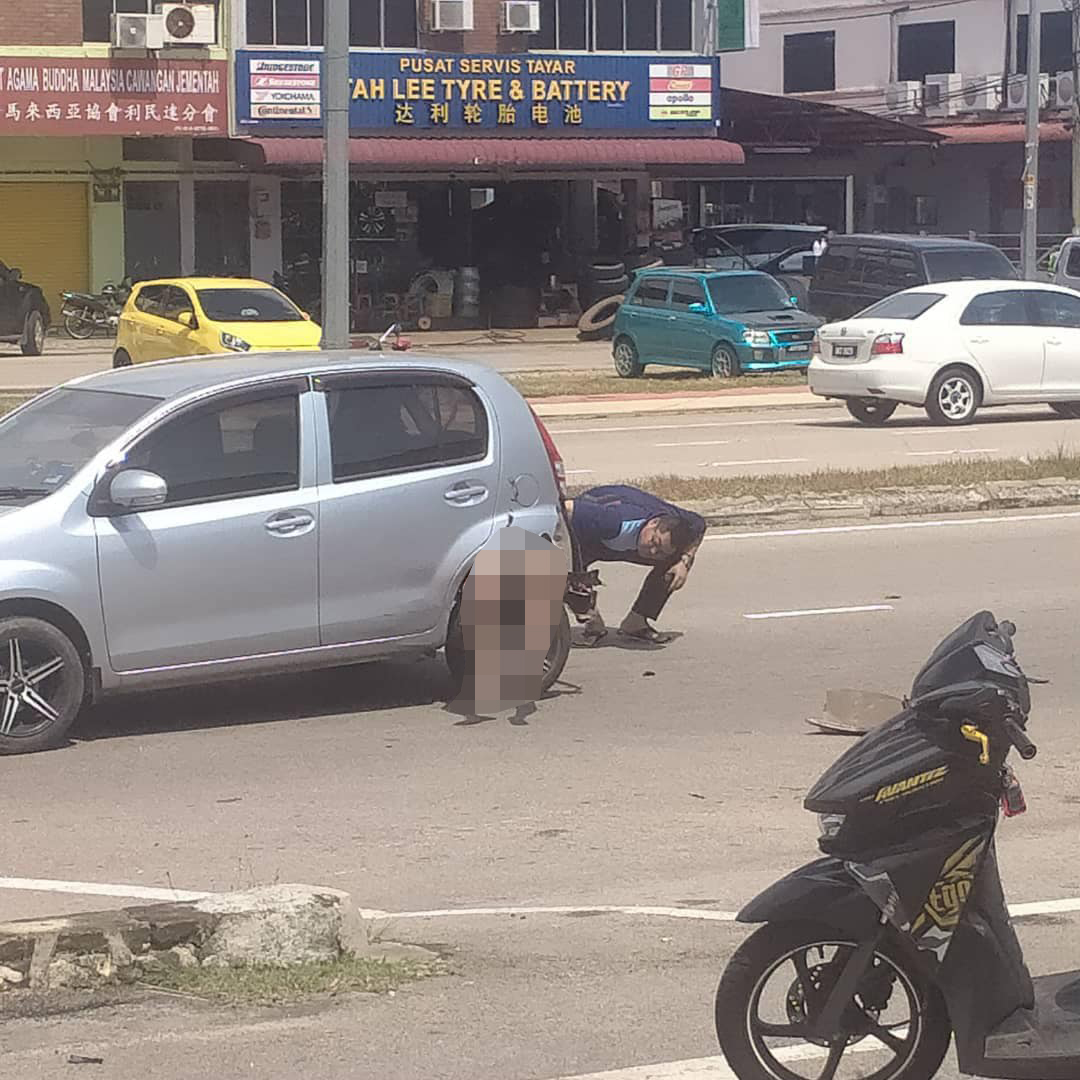 Segamat Police Chief Superintendent Bahrin Mohd. Noh said that early investigations into the case revealed that the car had been driven by a senior citizen in their 80s who was heading in the direction of Segamat from Jementah.
"Upon arriving at the scene of the incident, the victim who was riding a motorcycle at the time, was believed to have suddenly entered into the Perodua Myvi's lane.

The motorcyclist was likely unable to avoid the car in time, and wound up crashing into the rear left part of the Myvi before falling from his motorbike and being dragged by the moving car, resulting in him becoming stuck in the wheel well." he explained.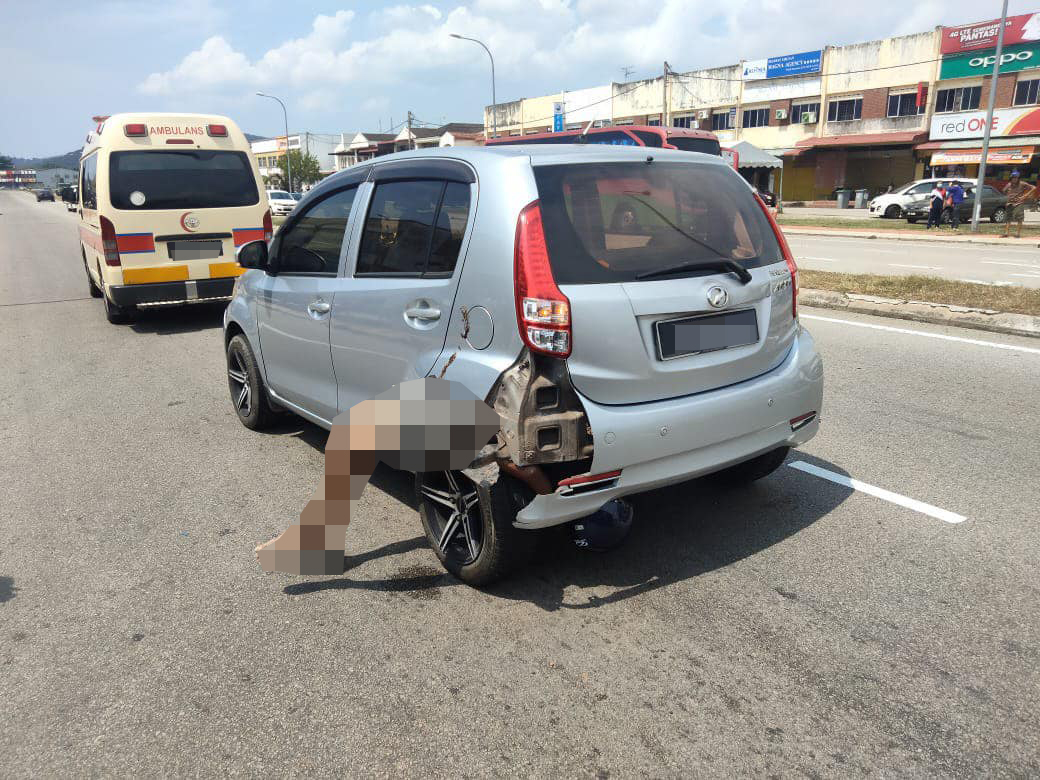 Body had to be removed using specialised equipment
The victim was declared dead after his body was attended to by a medical team from the Jementah Health Clinic.
Members of the local police force had to call upon the local Fire and Rescue Services Department to help extricate the victim's body from the Perodua Myvi using specialised equipment. The case will now be investigated under Section 41(1) of the Road Transport Act 1987 for reckless or dangerous driving resulting in death.
Those with any information pertaining to the case are encouraged to visit any police stations in the Segamat area to lodge a report.
For more stories like this, follow us on Facebook by tapping here!