Members of the Malaysian public are now urging the authorities to look into working culture of Hospital Pulau Pinang, after a medical houseman had reportedly died after allegedly falling from their residential building along Jalan Datuk Keramat on the 17th of April, according to New Straits Times. Penang Health Director Dr. Ma'arof Sudin said that the victim was a Graduate Medical Officer who had been posted to the state on the 3rd of last month at Hospital Pulau Pinang.
At this point in time, the case is currently being investigated as a sudden death by the police. However, they have not ruled out the possibility of the case being reclassified, should new evidence emerge.
Post-mortem has been conducted on the victim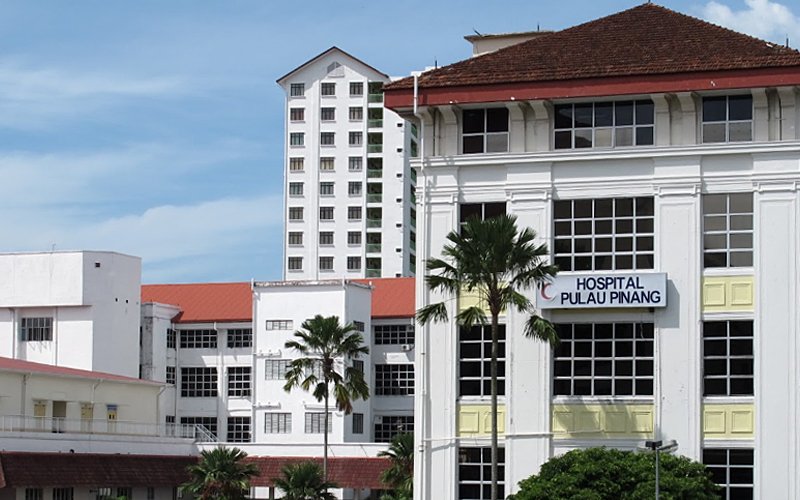 Dr Ma'arof goes on to further explain that a post-mortem has been conducted as per instructions by the authorities.
"The post-mortem was conducted at the Forensic Department of the Penang Hospital. The full report is still awaiting the results of several lab tests.

The final report will be handed to the police to assist in their probe into the matter," he said.
He has also urged members of the public against speculating on the houseman's death, or from circulating unverified information.
Workplace culture in the medical industry raises concerns
However, the death has sparked concern surrounding the working conditions of doctors under the public healthcare system, with Penang health committee chairman Dr Norlela Arrifin pointing out that they have been working under 'inhumane conditions' for a very long time, reports The Star.
"The response I get from the Health Ministry, including politicians, is that this is a normal process for all medical officers to go through. It seems to be a culture that should be accepted in the medical profession," she said.
Relaying a personal experience, Dr Norlela adds that one of her family members who had previously worked as a houseman wound up in 27 car accidents due to fatigue caused by work.
This is in comparison to the more 'humane' working conditions set forth in countries such as the United Kingdom, where her daughter-in-law is currently working as a doctor. Saying that it was difficult to accept the explanation cited by the Ministry of Health of overworking, she points out that medical graduates often wait a long time to be enrolled into public service, if ever at all.
Bukit Mertajam member of parliament YB Steven Sim Chee Keong echoed similar concerns, pointing out how this is the second death involving a houseman in under the span of two years.
What's more according to Astro Awani, the Malaysian Medical Association (MMA) has received as many as over 120 complaints from professionals within the industry.
"Since 2017, we have received over 120 complaints. About 80% of them are from housemen, 15% are from doctors, and 5% come from specialists." said Dr Koh Kar Chai, president of the MMA.
Hospital Pulau Pinang allegedly described as the 'worst hospital' for housemen
Allegations have also surfaced surrounding Hospital Pulau Pinang itself, with former and current housemen speaking to Free Malaysia Today describing the medical institution as a 'baptism of fire' and the 'worst hospital' for trainee doctors.
"Everyone has their limitations, and people perform differently – these malignant MOs preyed on the weak ones. One doctor said I was hopeless and told me to go to the highest floor and jump off the building.

"When I said my life was more precious, and I won't take my life, I had my stay in that department extended for two more months," one houseman recalled.
Upon being contacted by Free Malaysia Today, Hospital Pulau Pinang director Dr Teo Gim Sian directed any queries to the state's health director, Dr. Ma'arof Sudin.
Tap here to give us a 'Like' on Facebook and stay up-to-date on the latest news!