Malaysian Minister of Finance Tengku Datuk Seri Zafrul Tengku Abdul Aziz will be tabling the 2022 Budget today in Parliament. As part of this years national budget, a number of sweeping financial initiatives and policies that will be implemented to help revive the national economy in the wake of the COVID-19 pandemic and prolonged periods of lockdown.
Budget 2022 is the biggest budget allocation in Malaysian history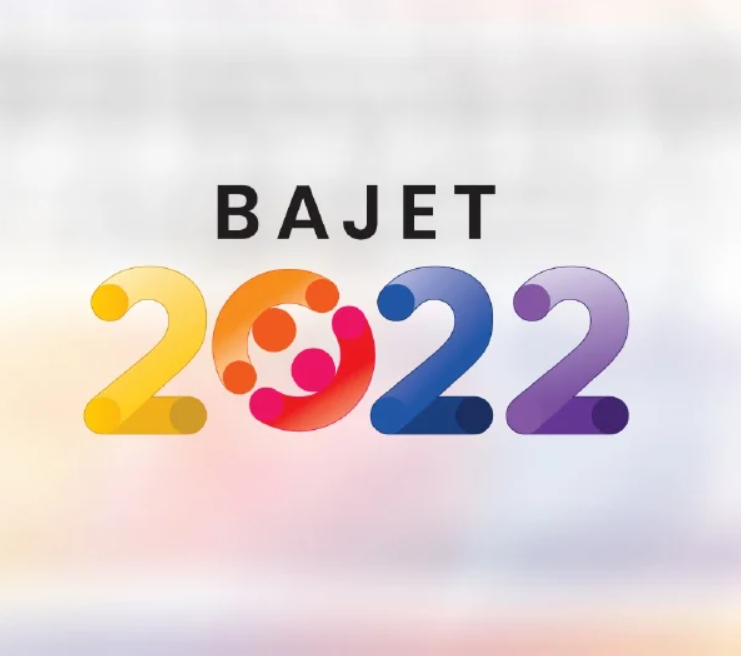 As of right now, Budget 2022 represents the biggest budget allocation in Malaysia's history, totaling up to RM332.1 billion. This encompasses administrative expenses that amount to RM233.5 billion, development expenses that amount to RM75.6 billion, RM23 billion for the dedicated COVID-19 fund, and RM 2 billion in unexpected expenditure.
Health & COVID-19
The Health Ministry will receive an allocation of RM32.4 billion.
RM4 billion from the allocation will be split between the purchasing of more vaccines, which will cost RM2 billion, and other COVID-19 related expenses, which will earmark another RM2 billion.
The purchasing of vaccines includes an additional 88 million doses slated to be used as a third dose for children between the ages of 12 and 17.
The issue of contract medical, dental and pharmaceutical officers was also raised, and the government pledges to extend the contracts of over 10,000 of these officers from two years to four.
Tax reliefs will be offered to those who are bearing the cost of mental health services that involve licensed and registered clinical psychologists, psychiatrists, and therapists.
Education
The biggest allocation from Budget 2022 will be allocated to the Education Ministry, which will be receiving RM52.6 billion.
The Higher Education Ministry will also be receiving RM14.5 billion.
RM 1 billion will be used for the used for the renovation and repair of schools.
RM120 million will be allocated for Chinese and Tamil vernacular schools.
RM450 million will be allocated for Early Schooling Assistance. Approximately three million students across Malaysia will benefit from a one-off cash aid of RM150 as a result of this allocation.
To improve e-learning capabilities, over 600,000 undergraduate students from B40 families will be receiving one tablet each, costing a total of RM450 million.
For those who have taken out PTPTN loans to fund for their studies, the government will be offering between 10% to 15% discounts, depending on your repayment option of choice from 1st November 2021 to 30th April 2022.
Bantuan Keluarga Malaysia
2022's national budget was headlined as Bantuan Keluarga Malaysia, which the government has allocated RM8.2 billion for.
This includes a welfare assistance package that will be distributed to households with an income level of below RM2,500 and have three or more children. These families will receive a one-off cash aid of RM2,000.
Extra RM500 will be granted to single parents with any dependents, and who are earning a monthly income of up to RM5,000. An additional RM300 will be distributed to families with senior citizens.
Employment 
To promote employment opportunities within Malaysia, the government will be channeling RM4.8 billion into the JaminKerja initiative, which is said to open up as many as 600,000 new roles in the job market.
The government will also implement a wage subsidy program, said to offer employers incentives including 20%-off the first six months' of pay for a new hire, and 30%-off the following six months salary for employees drawing RM1,500 and below in salary. This is expected to benefit 300,000 employees.
For prospective job hunters who are looking to upskill themselves, the government will be allocating RM1.1 billion towards training courses that will benefit as many as 220,000 individuals. RM6.6 billion has also been earmarked for The Technical and Vocational Education and Training (TVET) industry.
Employers will also be receiving a tax relief or tax exemption on the cost of purchasing booster shots for their employees.
The reduced EPF employee contribution rate of 9% introduced last year will continue up to June 2022.
Those who apply for upskilling courses are eligible for a RM2,000 tax rebate.
Pensioners 
Approximately 1.3 million civil servants who fall under Grade 56 and below will receive a RM700 token of appreciation.
1 million civil servants will receive financial assistance worth RM350.
Business
Small and medium enterprises (SMEs) can now postpone income tax installments for six months, up to 30th June 2022.
Any companies earning high profits will now be charged a new one-off tax known as 'Cukai Makmur'.
To spur the digitisation of local businesses, the SME Digitalisation Grant Scheme will receive an injection of RM200 million. RM50 million from the grant will be allocated to Bumiputera micro entrepreneurs living in rural regions of the country.
Grants amounting to RM100 million will be allocated to the Bumiputera to enable them to foray into the aerospace industry.
The local Chinese community will be receiving RM200 million that will go towards the financing of small and medium enterprises (SMEs) as well as the development of Chinese villages.
The local Indian community will be receiving RM145 million through the Indian Community Transformation Unit and the Indian Community Entrepreneur Development Scheme by Tekun Nasional, to further organise more programs that can help improve the community's economic standing.
RM100 million in grants are offered to businesses looking to automate their processes.
RM423 million in grants are to be funneled towards companies for research and development purposes.
RM50,000 in tax relief will be offered to companies under the Safe@Work scheme, which aims to provider safer work spaces for employees in the wake of the COVID-19 pandemic.
A proposed maximum subsidy of RM300,000 will be provided to companies looking to improve their office seating arrangements or air circulation systems to reduce the risk of transmission COVID-19 in the workplace.
Any low-value items that are sourced overseas by local sellers and imported into Malaysia via air courier will be imposed with a sales tax.
Housing 
RM2 billion will be funneled into assisting those without a source of stable income to purchase homes via a housing credit guarantee scheme.
The government has also decided to remove real property gains tax (RPGT) on house sales from the sixth year onwards on Malaysians, permanent residents, and companies.
RM1.5 billion will be channeled to the development of new lost-cost housing projects.
Building or commercial owners who offer rent discounts of up to 30% are entitled to tax exemptions.
Women empowerment
Approximately RM80 million will be allocated to social protection services extended to both housewives and widows under the federal Program Kasih Suri initiative.
The government has also allocated RM11 million in subsidies to help at-risk women to obtain mammograms and cervical cancer tests from medical institutions.
Furthermore, young women who fall under the B40 income bracket will receive free sanitary kits on a monthly basis, which is said to benefit over 130,000 individuals.
All publicly-listed companies will now need to appoint at least one female member onto its board of directors, while RM5 million will be earmarked towards the Women Leadership Foundation, in hopes of bolstering the participation of women in the local economy.
Child health & welfare
The government will be allocating RM24 million to help ensure the health and wellbeing of Malaysian children who live on or fall under the poverty line. Community feeding efforts will be conducted in Selangor, Johor, Pulau Pinang, Kuala Lumpur and Putrajaya, which will benefit 100 children between the ages of 1 to 6.
The Supplementary Meal Plan will receive a RM400 million allocation to expand its program and benefit 1,100 children.
Another RM400 million will be channeled to fund the dairy milk program for underprivileged children.
As many as 188,000 individuals from the B40 income bracket will be eligible to receive a 50% subsidy (or RM150) for the purchasing of child car seats. RM30 million from Budget 2022 has been allocated for this initiative.
Tax on unhealthy habits
As the popularity of vaping continues to grow, the government will now be imposing excise duty on all nicotine liquid or gel-based vape liquids used in e-cigarettes.
An excise duty tax will also be imposed on chocolate or cocoa, malt, coffee, or tea-based premixed beverages that contain sugar to promote healthier eating habits among Malaysians.
eSports in Malaysia 
RM20 million will be earmarked for the development of eSports within Malaysia.
RM5 million from Budget 2022 will be used to create a training facility for drone sports in the country.
Income tax exemptions will be made available to winners of major eSports competitions.
Sports in Malaysia
RM50 million will be channeled to encourage Malaysians to pursue a healthier, more active lifestyle.
Income tax exemptions will still be available to sporting event organisers up to 2025.
The National Sports Council (NSC) will be receiving RM10 million in funding to prepare and enhance the national Paralympics team ahead of the 2024 Paris Paralympics.
To enhance and upgrade existing sporting venues and facilities, the government will be earmarking RM150 million from Budget 2022.
Infrastructure & connectivity
Up to 47 industrial zones and 630 schools will benefit from a RM700 million allocation meant to enhance digital connectivity in rural regions of the country.
Sabah and Sarawak will both be receiving an allocation of RM5.2 billion and RM4.6 billion respectively for the purposes of development.
RM50 million will be allotted to the repairs, maintenance and development of houses of worship in local communities, as well as in funding community activities at these houses of worship.
eWallets & eCommerce
Youths between the ages of 18 and 20 will be receiving a one-off cash payment of RM150 deposited to their eWallet of choice.
The Shop Malaysia Online and Go-eCommerce Onboarding initiatives will receive RM250 million in allocations.
All delivery services provided by e-commerce platforms and service providers will be met with a service tax. Food and beverage deliveries and logistics delivery services are exempt.
Automobiles
Realising the potential of EV (electric vehicles), the government will now grant 100% exemption of import and excise duties as well as sales tax for EVs sold in Malaysia for Budget 2022.
A 100% sales tax waiver for Complete Knock Down (CKD) passenger vehicles and 50% sales tax exemption on Complete Build-Up (CBU) passenger vehicles will continue up to 30th June 2022.
Electric vehicles will also enjoy 100% road-tax exemptions.
Individuals will receive a tax relief of RM2,500 for any purchase, renting, leasing, or assembly, of electric vehicles.
To ease the burden of cost of living on the handicapped, the government has offered to bear the cost of all motor vehicle licenses for the disabled.
The arts & tourism industries
Among the hardest hit industries during the pandemic are the arts. Given that fact, income tax exemptions on organisers of artistic and cultural events as well as international-level recreational events will continue to apply up to 2025.
The tourism industry, which has reached a standstill until recently, will similarly benefit from a total allocation of RM1.6 billion.
This will be distributed with RM600 million going towards the Penjana Tourism Financing scheme and BPMB Rehabilitation Scheme, as well as a separate RM85 million allocation for a three-month long financial assistance program applicable to 20,000 travel operators.
Grants will also be awarded towards the renovation of low-cost hotels and homestays, amounting to RM30 million in budget allocations.
The ongoing RM1,000 tax rebate for any travel expenses will continue up to 2022.
For more stories like this, follow us on Facebook!
Also read: Here are all the SOPs you need to follow to celebrate Deepavali this year: