From former Finance Minister to person non grata in Malaysian politics, and eventually leader of the Reformasi movement before taking his oath as Prime Minister yesterday, it's safe to say that Datuk Seri Anwar Ibrahim's career as a senior politician has been a truly tumultuous one. And with him now at the helm of our 15th Parliament, let us chart some of the key facts that you should know about his storied life.
Born Anwar bin Ibrahim on August 10th, 1947, the 75-year-old is a native of Cherok Tok Kun, Bukit Mertajam, Penang. Both his parents were already active participants in the local political scene, and were heavily involved in the United Malays National Organisation (UMNO) at the time. He would go on to receive his Bachelors in Malay Studies from Universiti Malaya, and became president of both the National Union of Malaysian Muslim Students as well as the University of Malaya Malay Language Society.
In 1971, he became co-founder of Angkatan Belia Islam Malaysia (ABIM), in addition to assuming the role of the 2nd President of the Malaysian Youth Council. Anwar's first run-in with politics started when he participated in student protests against rural poverty and hunger taking place in Baling, Kedah, after an erroneous report claimed that a family had died of starvation there. That claim proved to be untrue.
His participation in the protests would land him his first stint in Kamunting Detention Centre under the Internal Security Act (ISA), where he was confined for 20 months before his release.
Anwar's early political career
Anwar formally joined Malaysian politics in 1982 as the then-President of ABIM, when he joined UMNO under Tun Mahathir's leadership as Prime Minister in 1981. In 1983, he became Minister of Culture, Youth and Sports, before transitioning to Minister of Agriculture and Food Industries in 1984, and then being appointed as Education Minister in 1986.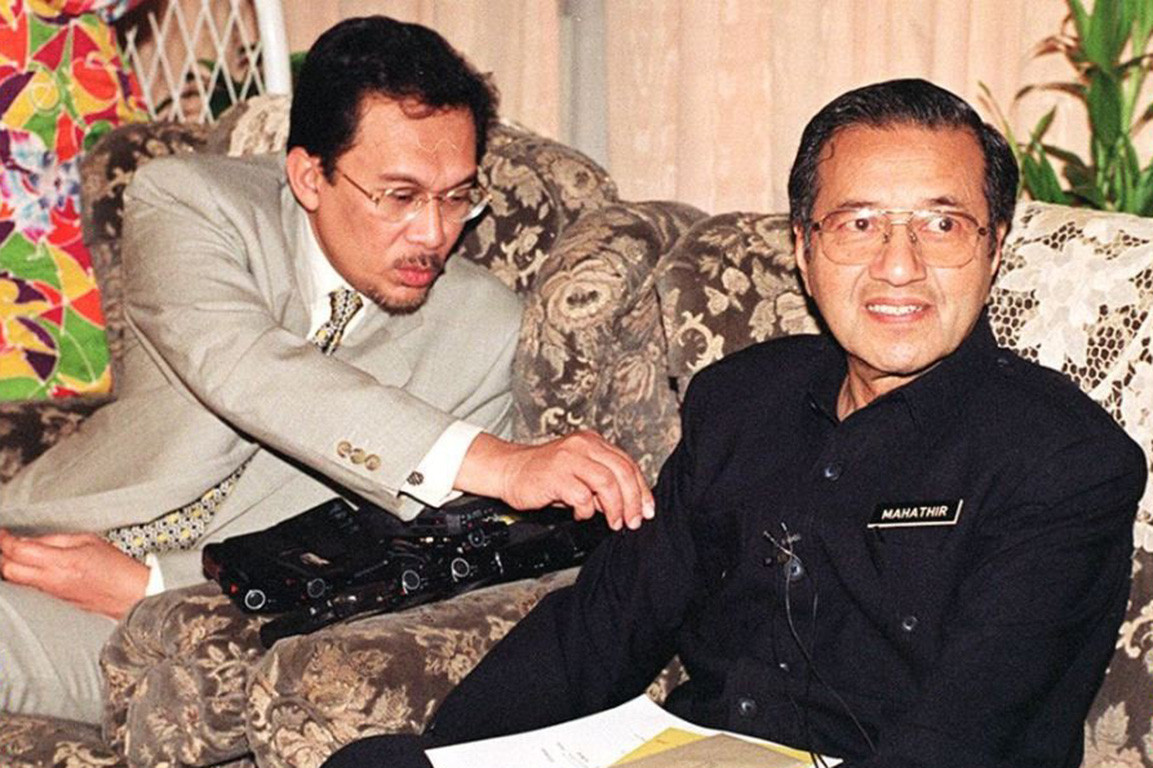 In 1991, he was appointed Finance Minister of Malaysia as well as being tapped for the role of Deputy Prime Minister in 1993, and was widely credited for navigating the country through the 1997 Asian financial crisis. Between March to September 1998, he was appointed as the Chairman of the Development Committee of World Bank and International Monetary Fund (IMF).
First sodomy conviction
There were expectations at the time that he would succeed Tun Mahathir to become Prime Minister, but those hopes were dashed when he was fired from Cabinet and UMNO in September of 1998, before facing sodomy and corruption charges that landed him in prison in April 1999. Initially slated to serve six years, he was ordered to serve an additional nine years for sodomy. The Federal Court overturned his conviction and he was released in on September 2nd, 2004. Both charges are believed to be politically motivated in nature.
During this time, the Islamic Party of Malaysia (PAS), the Democratic Action Party (DAP), the National Justice Party (Keadilan) and the Malaysian People's Party (PRM) formed what was then known as the 'Alternative Front' (Barisan Alternatif), to act as a counterweight against ruling coalition Barisan Nasional (BN) in 1999. KEADILAN would go on to merge with PRM to form Parti Keadilan Rakyat (PKR) in 2003, led by Anwar's wife, Wan Azizah.
Anwar himself was released from solitary confinement on September 2nd, 2004 and announced his intention to run for Parliament in 2006, after his disqualification expired. In 2007, he helped organise the first Bersih rally that called for clean and transparent elections, as PKR's 'advisor'.
Second sodomy conviction
He formally returned to the political stage after his wife, Wan Azizah, stepped down from her Permatang Pauh parliamentary seat, forcing a by-election that Anwar would go on to win in August 2008. He was then declared Leader of the Opposition.
Unfortunately, Anwar would be sentenced to five years in prison once more for another sodomy charge from 2008, and was sent to Sungai Buloh Prison. He would serve his sentence until 2018, when he was released upon receiving a Royal Pardon.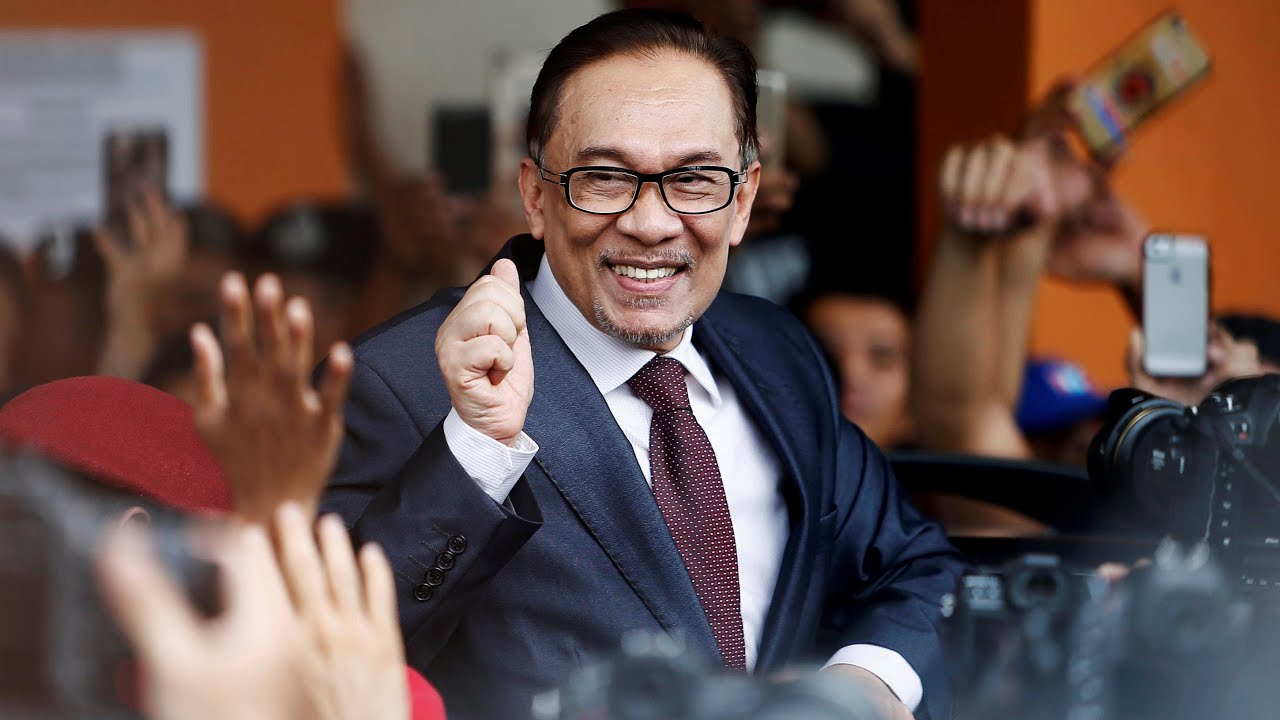 Anwar as Prime Minister
As leader of the Pakatan Harapan coalition, which was founded during his imprisonment, it was initially agreed that then-Prime Minister Tun Mahathir would secede power to Anwar upon their win in GE14, but that failed to materialise. The PH-led government would collapse after losing majority support in government in 2020.
And as you now know, Pakatan Harapan would go on to secure 82 seats last Saturday (November 19th, 2022) in the 15th General Elections, followed closely by Perikatan Nasional's 73 seats. With neither party able to call a simple majority, multiple discussions were held with His Majesty KDYMM Seri Paduka Baginda Yang di-Pertuan Agong and various parties, in hopes of forming a unity government.
He was formally appointed as the 10th Prime Minister yesterday (November 24th, 2022).
Tap here to give us a 'Like' on Facebook and stay up-to-date on the latest news and stories!