There is an old adage that many of us Malaysians would probably be familiar with while growing up: air tenang jangan disangka tak ada buaya. Translated from Malay, it means that one shouldn't assume that there aren't any crocodiles in calm waters, which is often used to warn others that one shouldn't assume that quiet and unassuming individuals are cowards. In other words, don't be so quick to judge a book by it's cover.
Elderly man gets bullied by two youngsters in Taiwan
And this would be a lesson that a group of Taiwanese youngsters would wind up having to learn the hard way, after they had encountered an elderly man in the city of Taichung. According to closed circuit television footage obtained from inside the elevator of a local health spa, the old man dressed in red could be seen accidentally closing the elevator doors on a young man wearing blue.
Seemingly ticked off by the offense, the young man proceeded to confront the senior citizen by cornering him inside the elevator in a threatening manner before leaving. However, things didn't stop there as when the old man alighted from the elevator to leave the building, he was once again confronted by the two young men from the elevator.
Tried to confront him in the elevator lobby again, but gets instant karma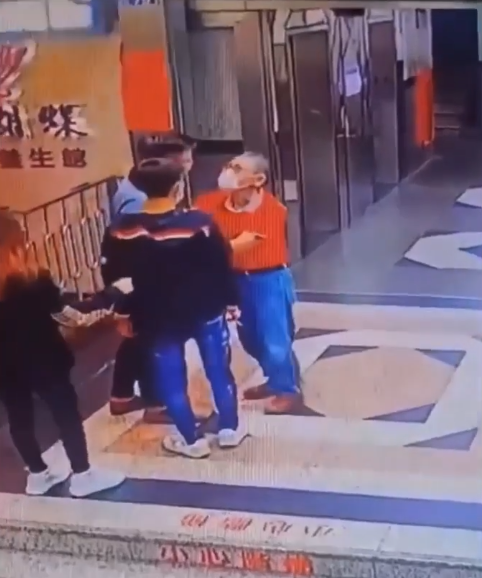 Squaring up the senior citizen once again, both men herded him back in the direction of the elevator lobby, preventing him from leaving the premises. But this is when the tides took a turn, when a man in a black shirt came to the old man's defense, followed by a group of other men who got off an elevator and proceeded to deliver a spectacular smackdown on the assailants!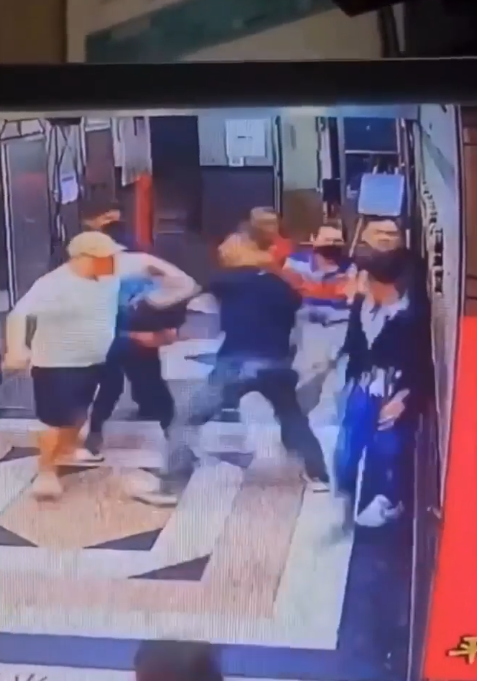 Chinese news outlet China Times reports that the elderly man, who was known by the surname of Hu, had known the group of men that rushed to protect him. At the time, one of the men he had known from the building had noticed the altercation, which was when he called on the group to come to the senior citizen's defense.
Retired gangster, or just regular senior citizen?
While this has led to some speculation that the elderly man may have been a well-known gangster in the past, local police have revealed that this isn't the case as the man only had one minor infraction to his record.


Regardless of which, the clip has since garnered viral attention among netizens, many of whom were amused to see the assailants receiving instant karma.
Tap here to give us a 'Like' on Facebook and stay up-to-date on the latest news!
Also read: WATCH: Abused dog rescued by cow, abuser gets instant karma