The issue of unilateral conversion among children in Malaysia has often remained a hotbed topic of discussion among many, especially in light of such cases as kindergarten teacher Indira Gandhi's ongoing litigation after her ex-husband had converted their children into the Islamic faith without her knowledge and most recently, that of Genting Highlands-based chef and single mother Loh Siew Hong.
Loh was in an abusive marriage that led to divorce
Back in 2019, Loh had then been married to a man known as Nagahswaran Muniandy before separating from him after becoming a victim of domestic abuse by his hand. However, graver cirmstances befell Loh after her children were taken away from her by her ex-husband and his family while she was admitted into a welfare home to heal from the trauma inflicted from her former marriage.
During a press conference held between Koh and president of Penang-based NGO Tamilar Kural Malaysia, David Marshel, Malay Mail reports that the last time she had seen her children in person was when she was sent to hospital in the back of an ambulance in 2019.
Had her children taken away from her while she was recuperating from her injuries & were unilaterally converted into Islam
While she recuperating from a fractured leg, Penang Deputy Chief Minister Prof. Dr. Ramasamy claimed that the 35-year-old chef wasn't permitted to have any contact with her kids and had only learned about their disappearance upon being discharged. Despite trying her best to search for them on her own for a period of nine months and being granted with legal custody of her children by the Kuala Lumpur High Court in January of 2021, she was unable to find them before lodging a police report with Bukit Aman in December 2021.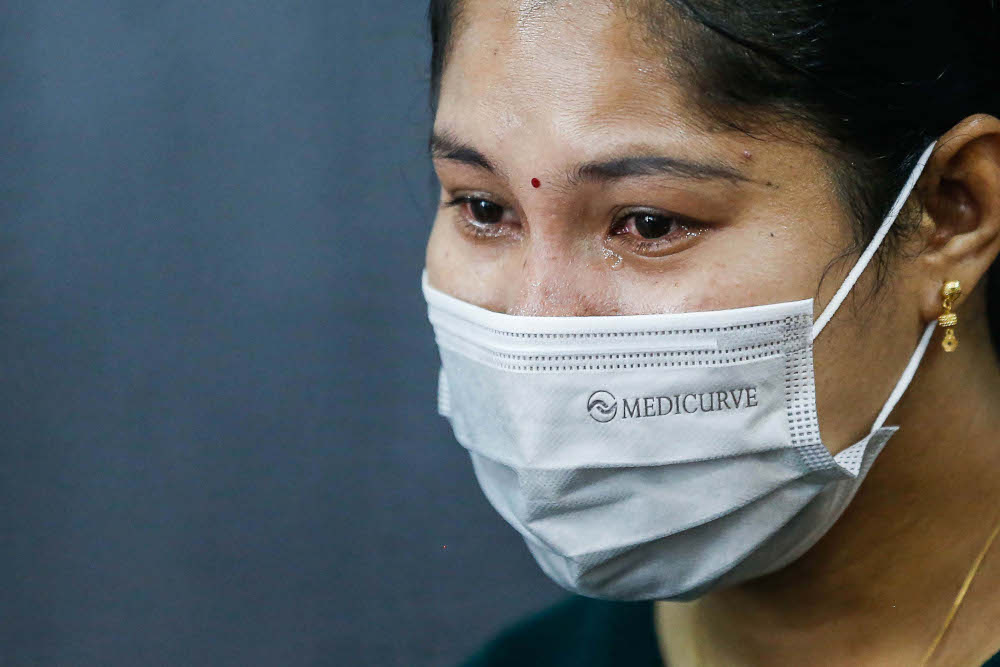 She eventually came to learn that her three children were in the care of an Islamic non-governmental organisation (NGO) after receiving a Facebook message earlier this month from a woman working with them, and discovered that the NGO had been entrusted with the care of the children after her husband was arrested on a drug offense and was incarcerated in Kelantan.
In addition to this, her children had also been unilaterally converted into Islam without her knowledge. Upon finding out that her children were staying at an Islamic hostel in Tasek Gelugor, she had rushed over in hopes of meeting them but was informed that the children had been moved to another location.
Loh was only granted a visitation after she lodged a police report
Loh was only granted a visitation with her children at Kangar police headquarters after she had lodged a police report over the matter. During the visitation, officials from Perlis Welfare Department and Perlis Religious Department had provided documents that claim the children had indeed been legally converted into Islam, done under the witness of the same woman who had been keeping the children from Loh.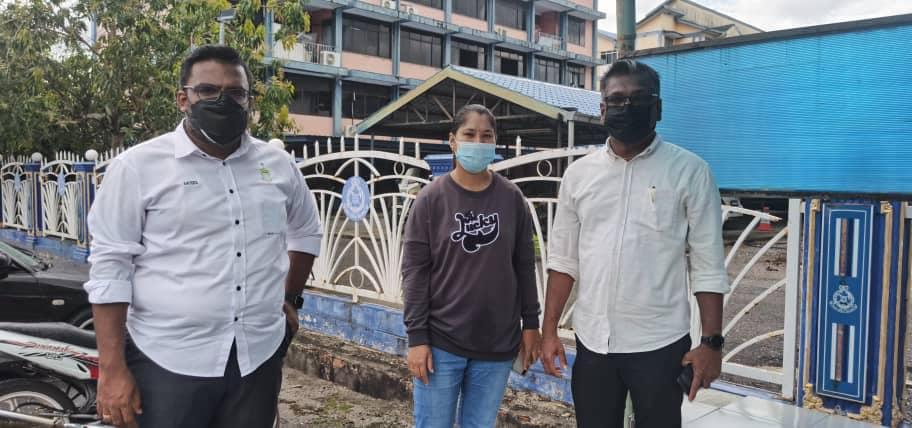 According to Ramasamy, the conversion of her children without Loh's consent is considered illegal and referred to the legal precedent set by Indira Gandhi's case, where the Federal Court had declared the unilateral conversion of her children to be against the law.
"To those who converted the children must have known in the first place that the conversion of minors in the presence of only one parent is illegal." he wrote.
It was then decided that the children be entrusted under the care of a neutral party, the Perlis Welfare Department, and were sent to a home in Kedah under the department's care until Loh's habeas corpus application can be brought to the Kuala Lumpur High Court. According to David, both local police and the Perlis Welfare Department agreed that the children should be with Loh, as she had legal custody over them.
Loh's case is slated to be heard in court on 21st February 2022
However, it was later reported by The Star that the welfare department had also prevented Loh from meeting with her children, citing the rising number of COVID cases in the country. The children were also purportedly shifted to yet another location in Perlis, a claim which the welfare department has refuted, and was granted a visitation with the Perlis mufti Mohd Asri Zainul Abidin.
How come I can't see my daughters but mufti can, asks distraught mother #FMTNews https://t.co/ZZncgZb1j0

— Free Malaysia Today (@fmtoday) February 15, 2022
It wasn't until yesterday (16th February 2022), that Loh was finally granted another opportunity to visit her children in person and was informed that she may visit her children up to three times a week, pending her habeas corpus application that is slated to be heard in court on 21st February 2022. Loh had even said that she was willing to convert to Islam, if that would mean being finally able to reunite with her children once more.
For more news like this, follow us on Facebook by tapping here.
Also read: After 578 days in SG, M'sian mum finally returns home to surprise her 2 daughters & family in heartwarming reunion