Apple devices are known for a few things: being well-made, well-designed, and incredibly intuitive to use. They also happen to be on the pricier side of the tech-spectrum. And those prices apparently extend to even the most unexpected items, such as… a polishing cloth.
RM99 for Apple's brand-new polishing cloth
While many of us may be satisfied with carrying around a microfiber cloth or using our own shirts to wipe down our phone screens when they get mucky, Apple has released an inexplicable new addition to its product line-up. Introduced during its Apple Unleashed event on October 18th for its new line-up of Macbooks, you can now apparently buy an Apple-branded polishing cloth to keep your iDevices spick-and-span clean.
And true to Apple's premium brand nature, this little square of fabric can be yours for RM99, with free shipping.
Described on the official Apple page as being made from a 'soft, non-abrasive material,' this the polishing cloth is meant to clean 'any Apple display, including nano-texture glass, safely and effectively.' Which of course makes it an indispensable companion to the shiny surfaces on all your latest Apple gadgets.
Available only in white, the polishing cloth is reportedly already completely sold-out until late November, reports MacRumors. However, you may still put an order in, if you don't mind the wait.
Apple has also introduced the new Macbook Pro line-up
RM99 polishing cloth aside, the true stars of the Apple Unleashed event are undoubtedly the brand new fleet of Macbooks from the company. Available in 14-inch and 16-inch flavours respectively, both laptops carry the company's new bleeding-edge M1 Pro and M1 Max chips that the company claims propel the svelte computers with unrivalled best-in-class performance per watt. Both models also feature the new Liquid Retina XDR display, with Mini-LED technology.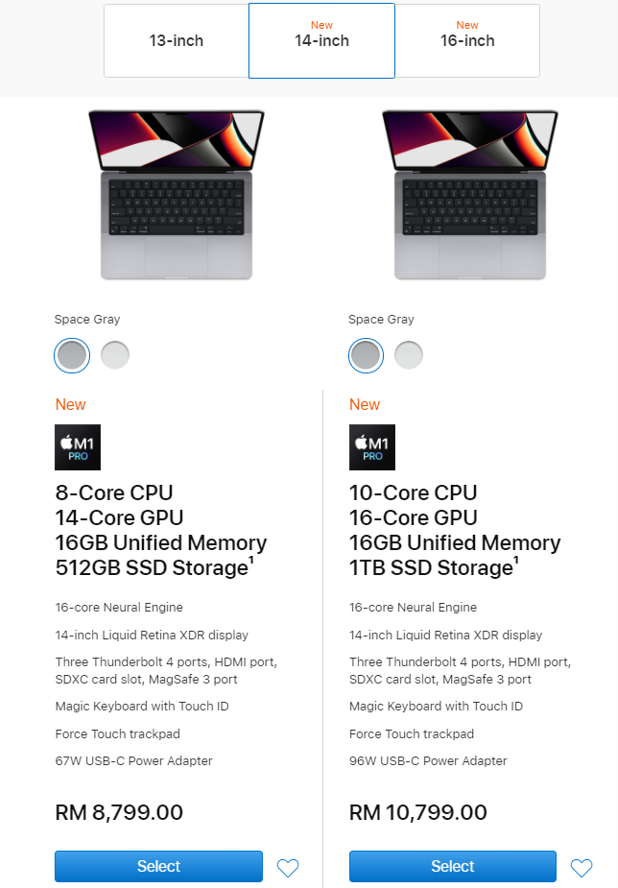 Prices for the 14-inch Macbook Pro for the Malaysian market have been announced, with the laptop's basic configuration starting from RM8,799 and climbing all the way up to RM24,399 with all the bells and whistles including a whopping 8TB of SSD storage. Keep in mind that M1 Pro units of the 14-inch Macbook Pro ship with a 67W USB-C power adapter, while the higher-performance M1 Max versions come with a 96W USB-C power adapter.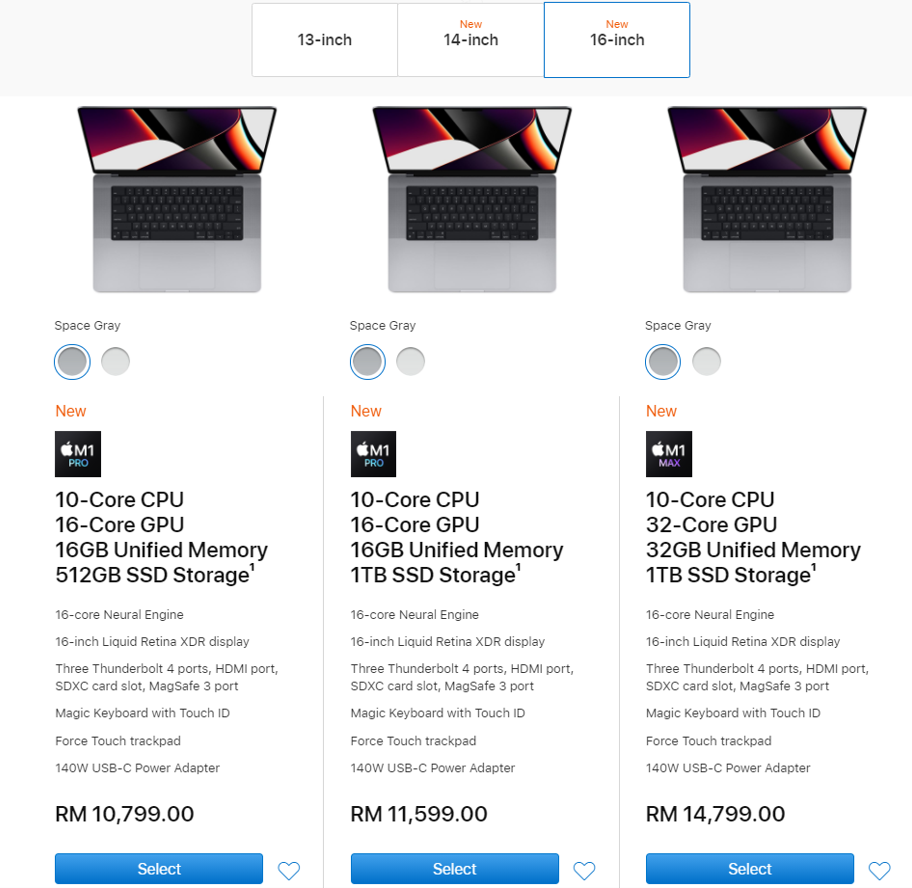 Similarly, the 16-inch Macbook Pro will set you back RM8,799 in its basic M1 Pro configuration, but can also skyrocket to a total of RM25,199 for its most powerful iteration. All versions of the 16-inch Macbook Pro come standard with a 140W USB-C power adapter.
Follow us on Facebook for more stories like this!
Also read: Dedicated M'sian father drives son from KL to Taiping for his first date