From geopolitical conflicts to the continued aftermath of a world that has weathered a global pandemic, and the critical effects of climate change that have led to changes in weather, crop cycles and yield, there can be no ignoring how many Malaysians will inevitably begin to feel the pinch in their pockets due to ever increasing prices as a result of inflation. 
And this is only further exacerbated by recent developments locally, such as the announcement from the government that subsidies for 1kg, 2 kg, 3kg, and 5kg bottled cooking oil will be removed from 1st July onwards. In fact, many consumers and business groups agree that prices for many daily essentials, such as food items, will continue to soar.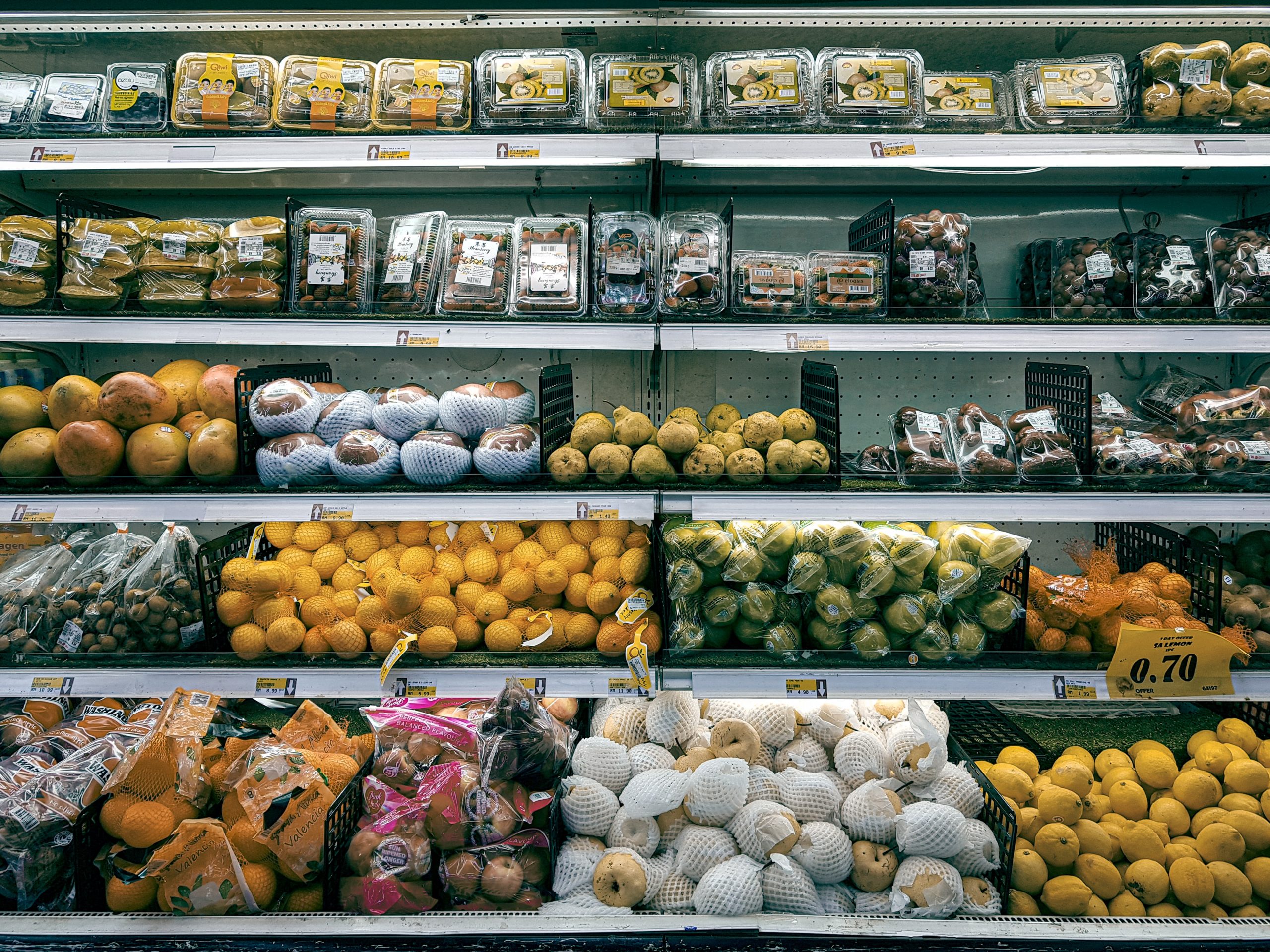 To alleviate the burden of inflation, shoppers are encouraged, now more than ever, to keep a close eye on store prices to help stretch their grocery budgets and make every Ringgit truly count. In which case, there has never been a better time to start shopping from MR.DOLLAR.
Always RM2 or RM5 at MR.DOLLAR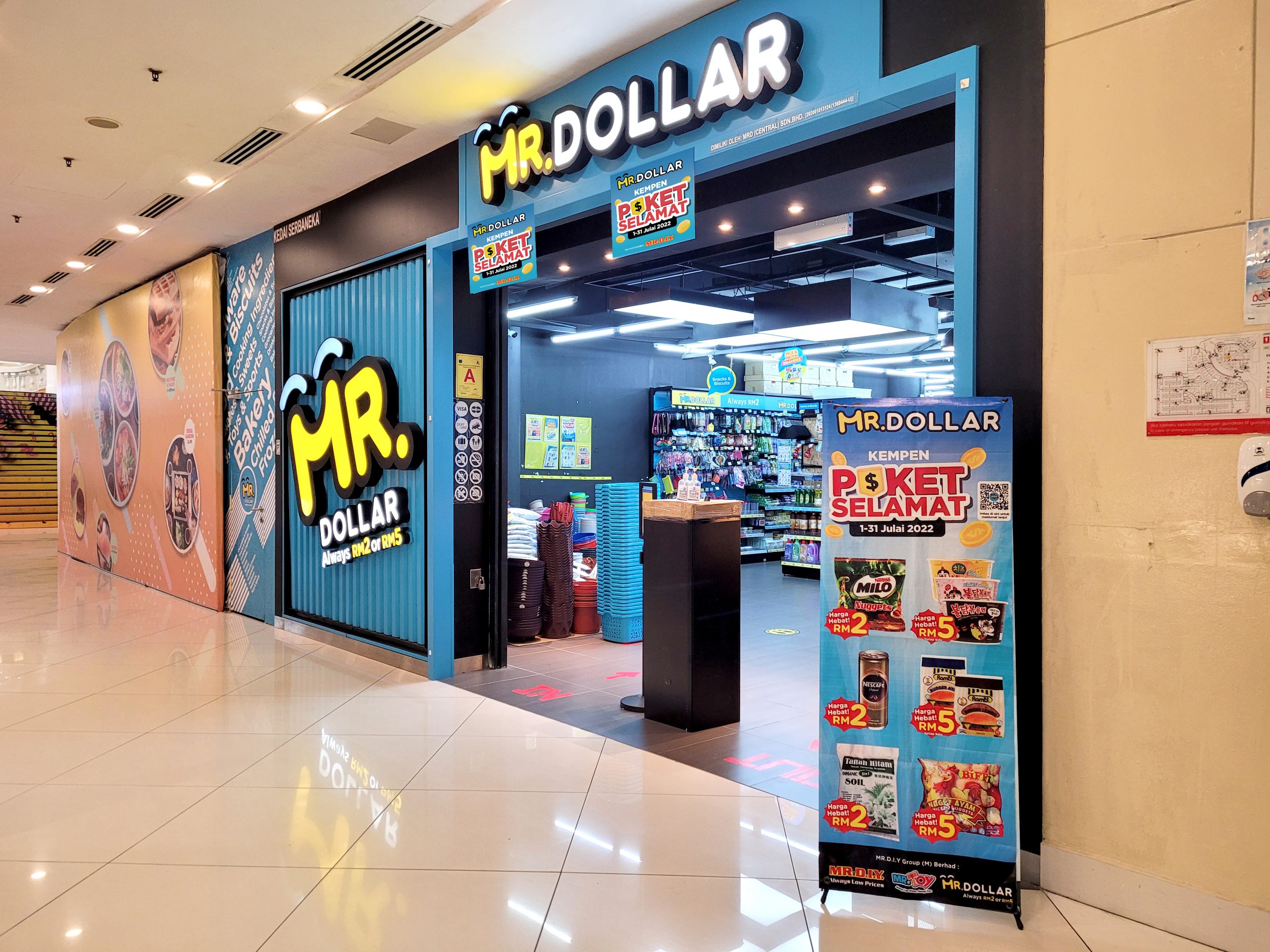 Kempen Poket Selamat, which will be running from 1st to 31st July! Featuring a selected assortment of items that include snacks, drinks, frozen foods, and home essentials, MR.DOLLAR is committed to keeping prices locked at RM2 or RM5, so you can still enjoy savings despite rising costs. How great is that?
Here's a full run-down on their best deals!
Feeling peckish? You'll be glad to know that you can grab MILO Nuggets (25g), LEXUS Chocolate Cream biscuits (80g), DEKA Mini Wafer Bites Choco choco (80g), or even assorted flavours of Pocky Stick (20g) for RM2.00 (RM2.20 EM).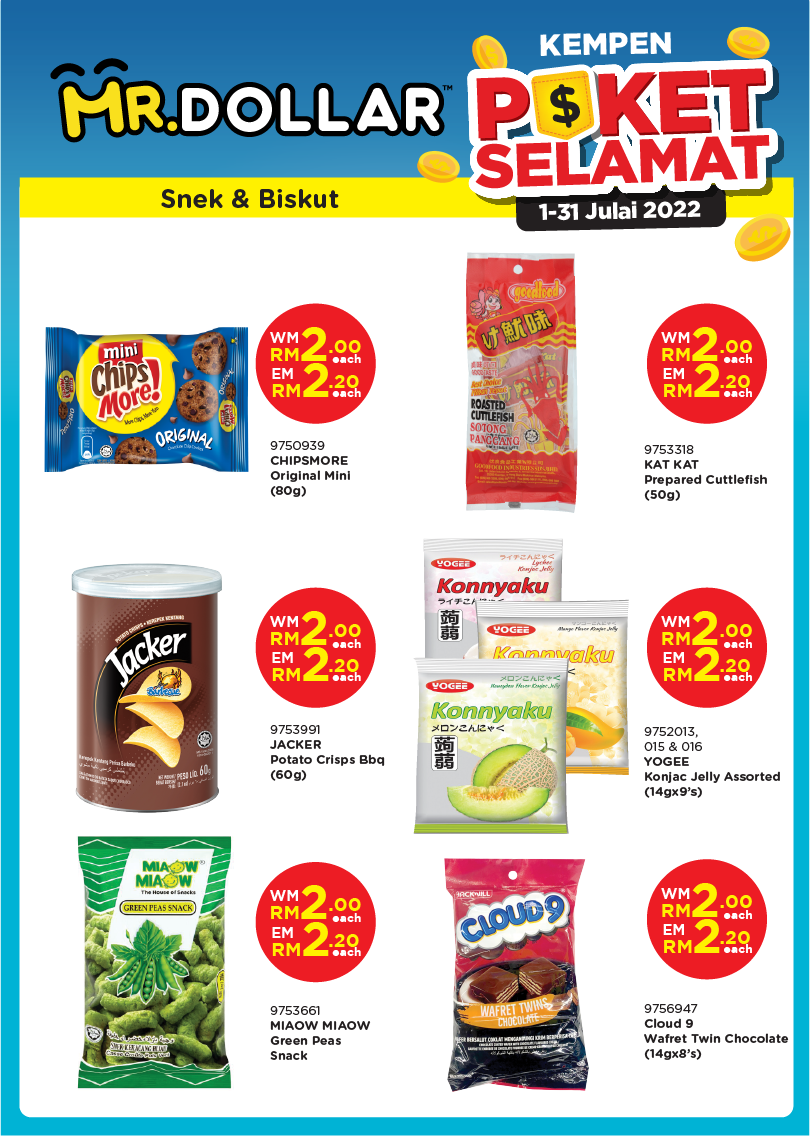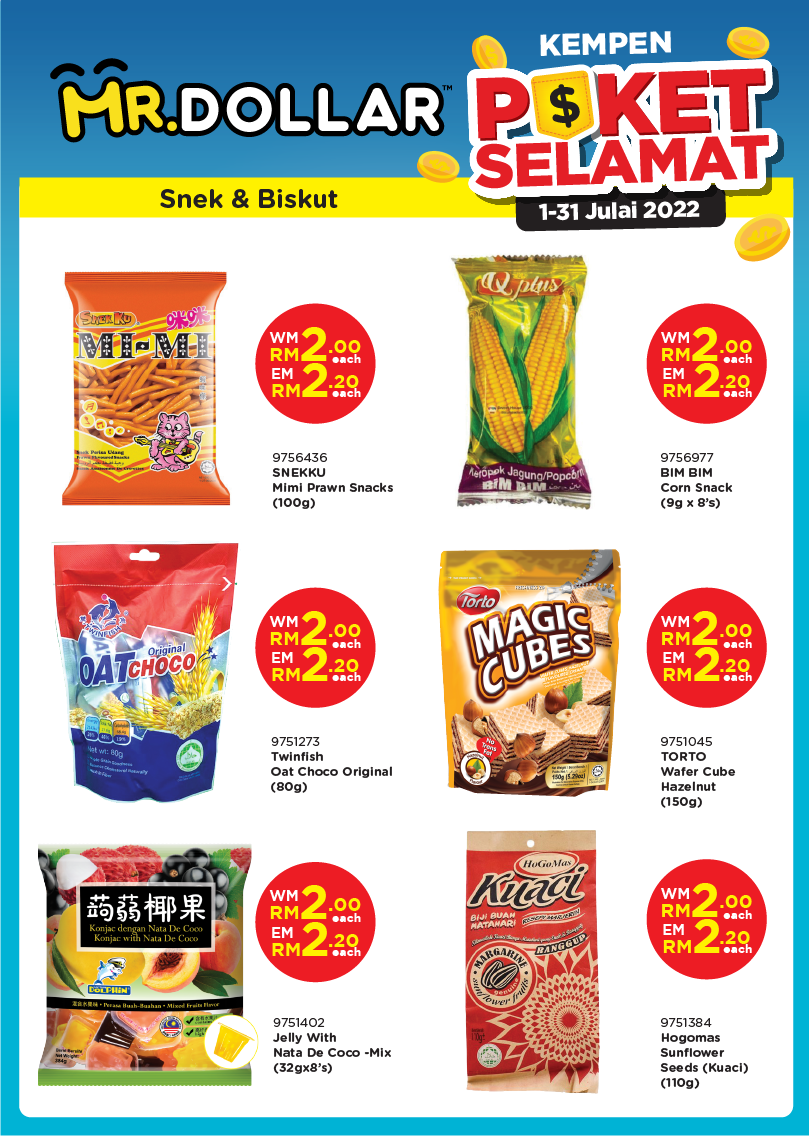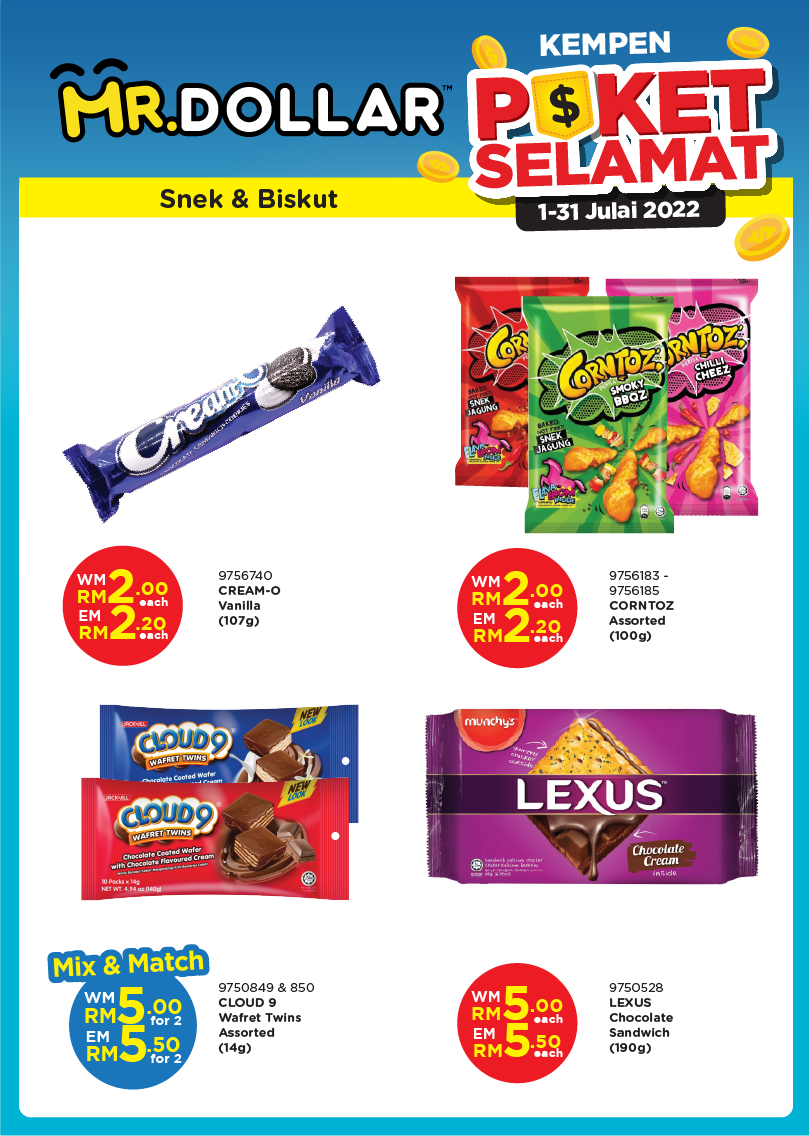 To quench your thirst, look no further beyond MR.DOLLAR's beverage selection and reach for assorted VSOY Soya Bean Milk (300ml), assorted Nescafe Can Drinks (240ml), or 100PLUS Active (500ml), all for RM2.00 (RM2.20 EM)!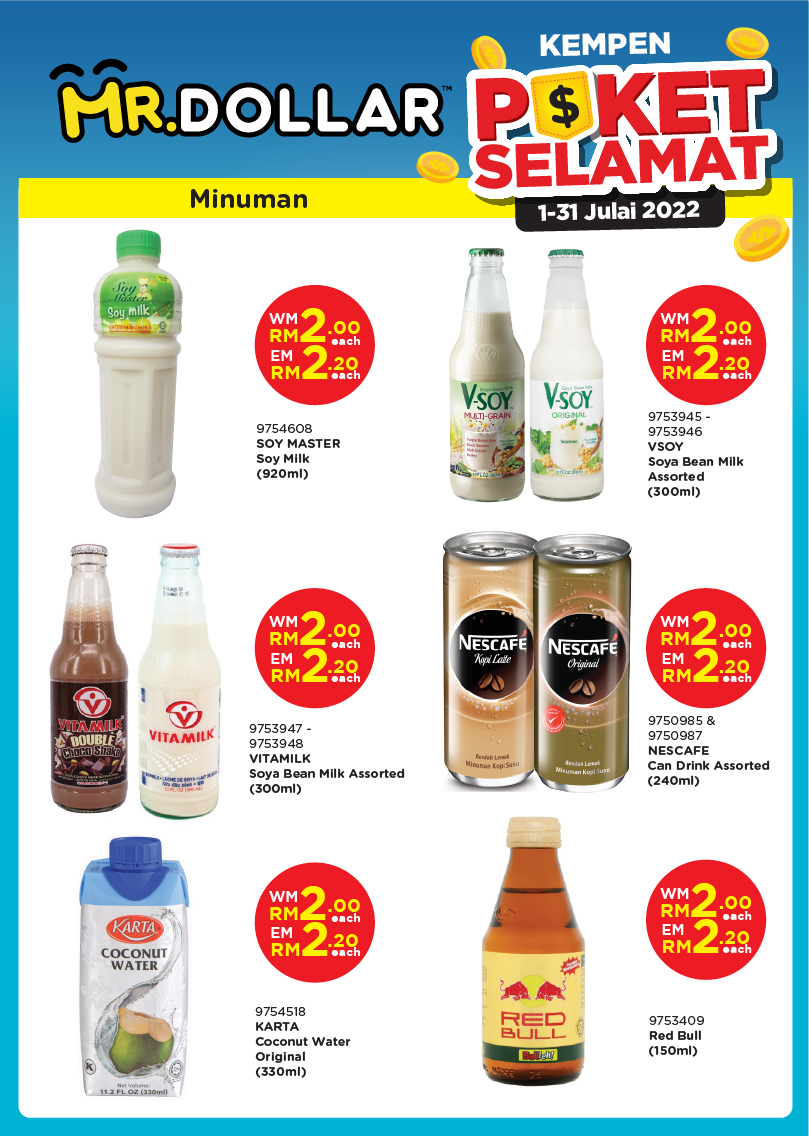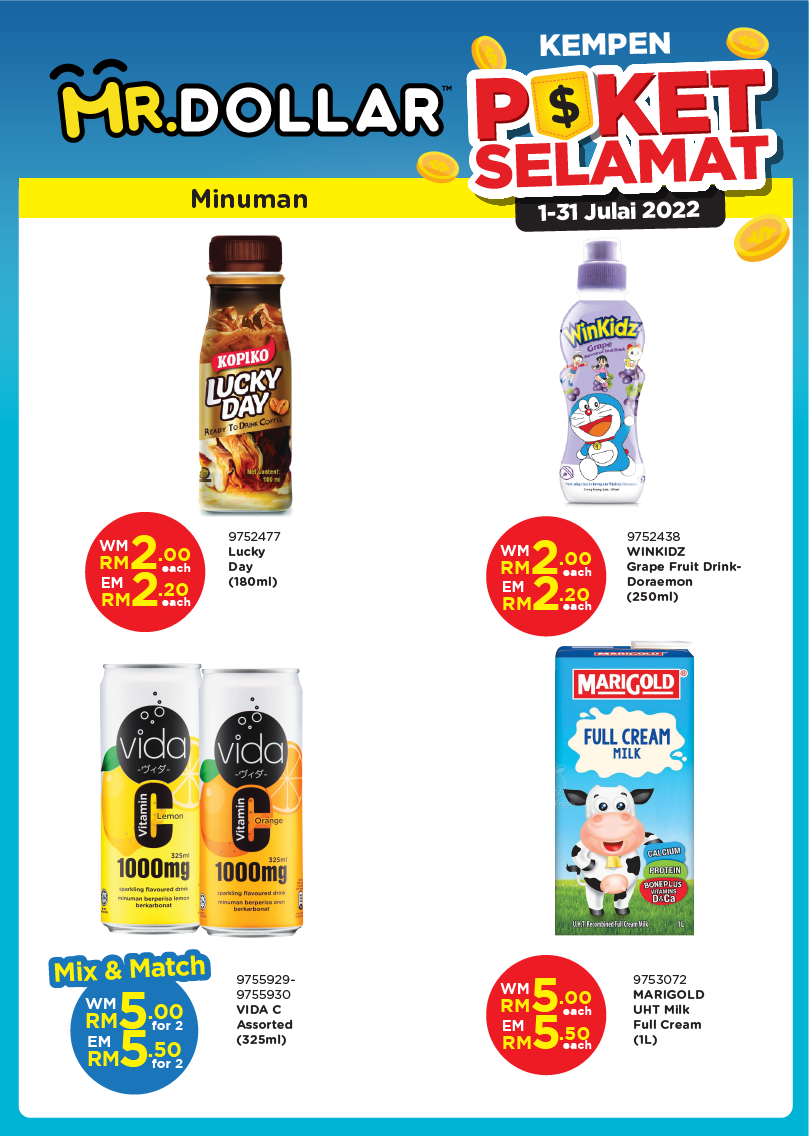 For those looking to keep their fridges stocked, MR.DOLLAR also offers products such as assorted RAMLY Burger patties (300g), KARTS Roti Paratha Plain (6 x 75g), and FIGO Japanese Kimchi Gyoza (200g) for RM5 (RM5.50 EM).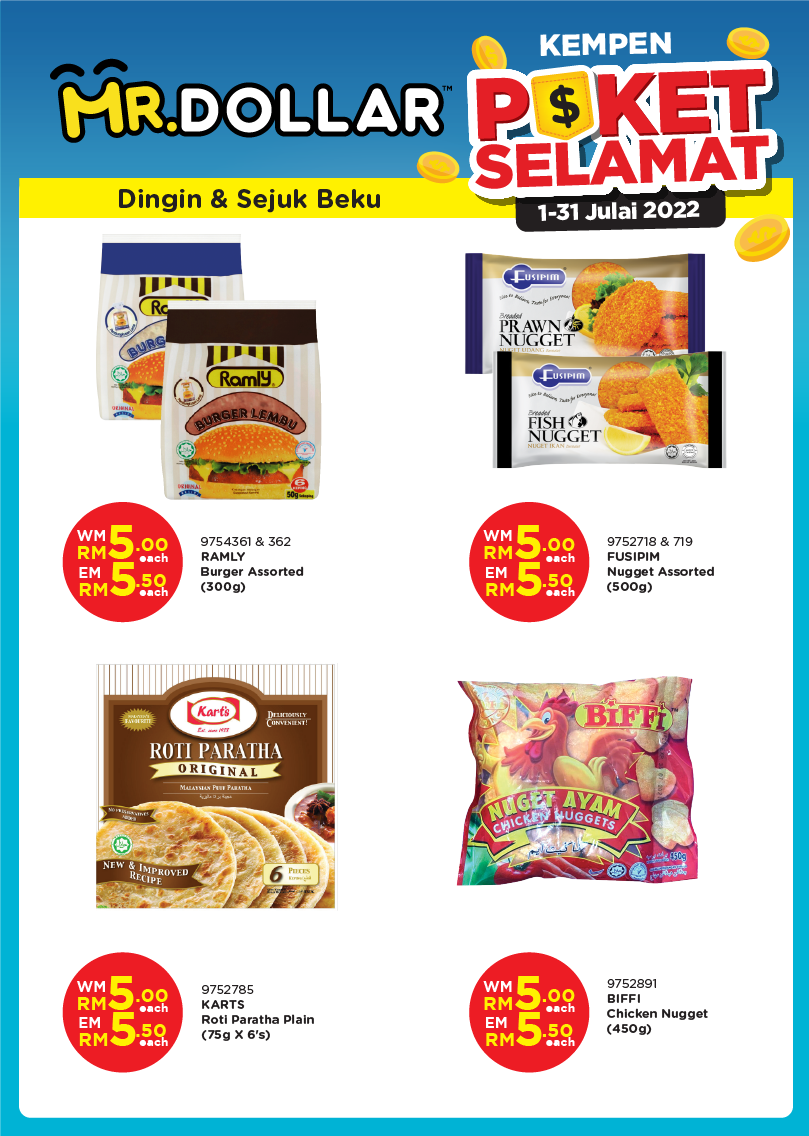 As for your pantry, stock them up with Assorted SAMYANG Hot Chicken Ramen noodles (105g) or BOH Tea Pot Bags (40pcs) for RM5.00 (RM5.50 EM), or CINTA Sardines in Tomato Sauce (155g) and MEWAH Gula Kasar (705g) for RM2.00 (RM2.20 EM).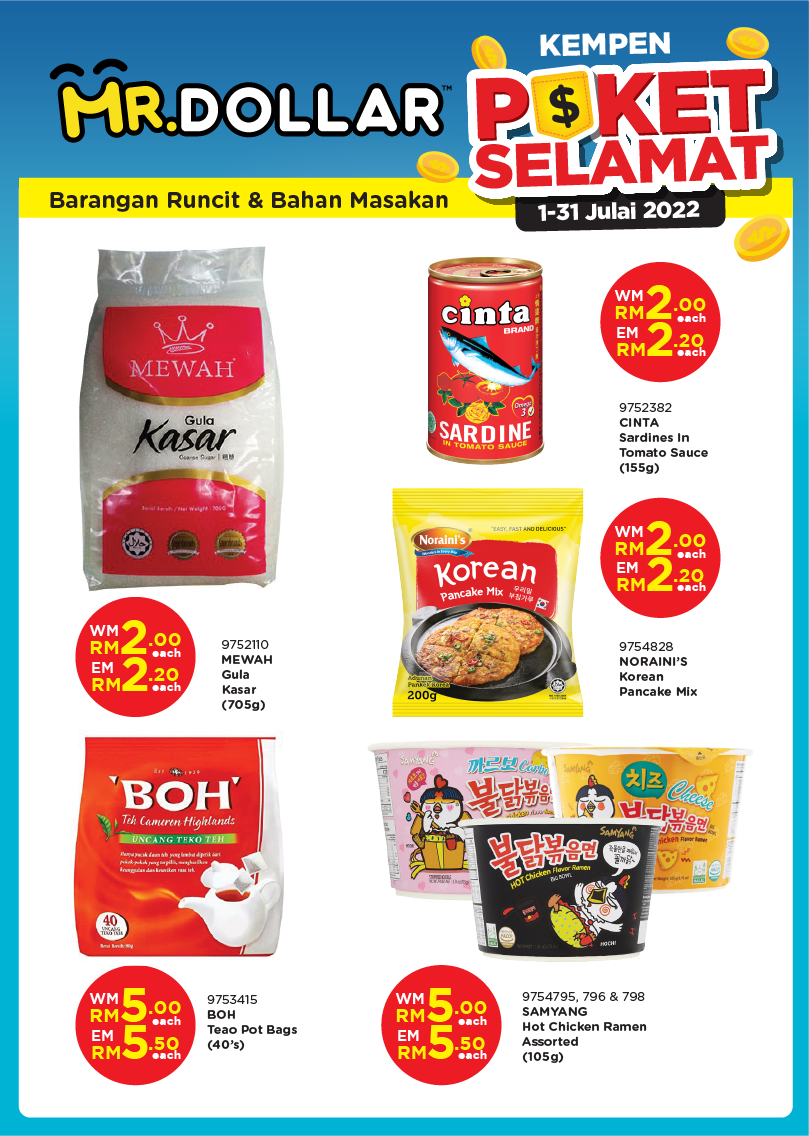 Finally, complete your home care essentials with Black Disposable Face Masks (40pcs), MR.DOLLAR Mini Roll Garbage Bag L Size (35pcs), and TaniSegar Kitchen Towel x2 for RM5.00 (RM5.50 EM), or Floor Mats, Clothes Hangers (8pcs), and PEPSODENT Cavity Toothpaste (120g) for RM2.00 (RM2.20 EM).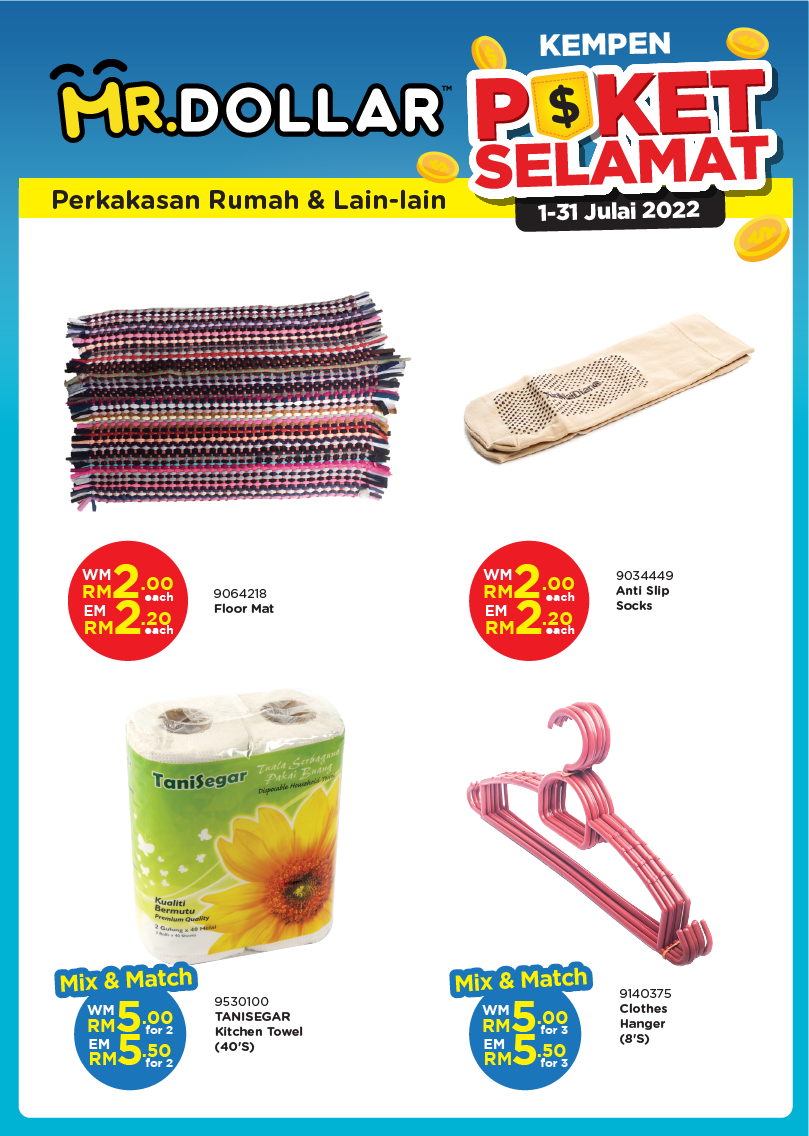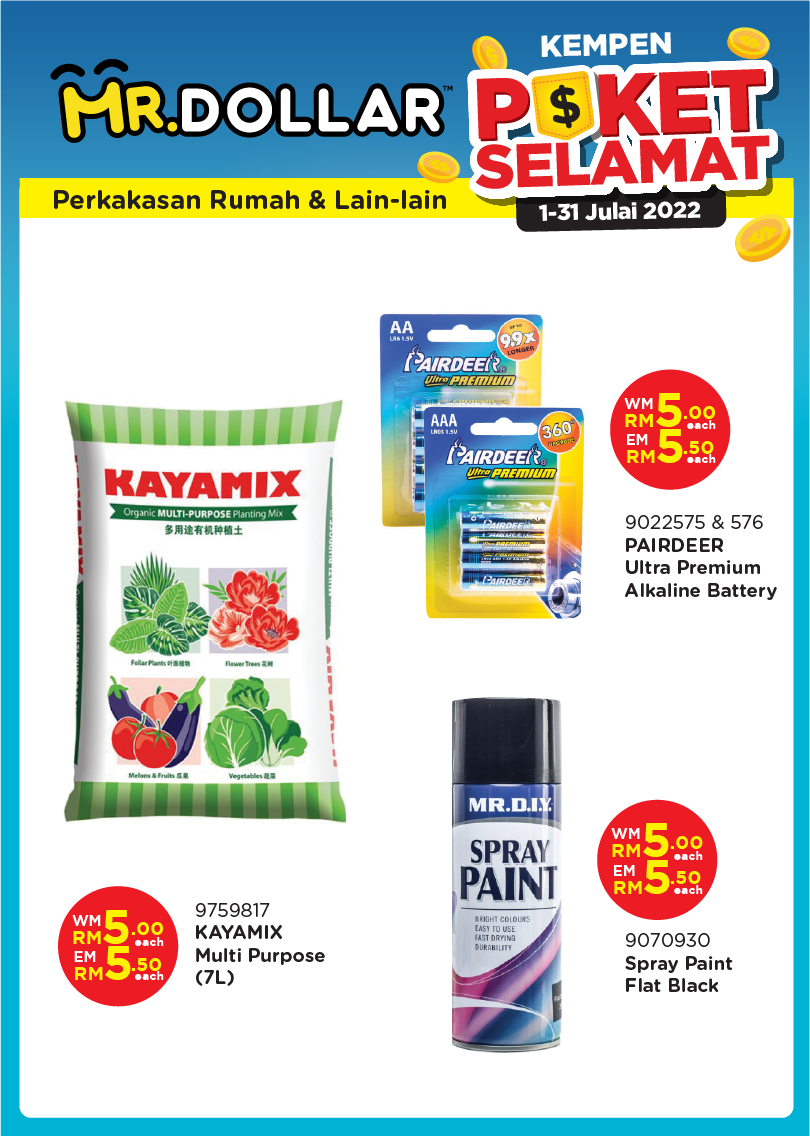 To check out the complete list of products that will feature during Kempen Poket Selamat, drop by their official site here! Or locate your nearest MR.DOLLAR outlets from among their 50 locations nationwide using this Store Locator, and start saving as you shop! 
What are you still waiting for? Beat the inflation pinch and start saving at MR.DOLLAR today!
LINKS: 
Tap here to give us a 'Like' on Facebook and stay up-to-date on the latest news!