Love, trust and loyalty are perhaps some of the most crucial tenets in building a long-lasting relationship. Only things don't always turn out that way for all unions involved, especially in instances of infidelity. Unfortunately in one recent case that happened in the state of Melaka, adultery would lead to lethal consequences after a divorced man fell to his death from a local flat.
Divorced man plunges to his death after trying to escape his lover's husband
As reported by Utusan Malaysia, the 46-year-old victim had attempted to escape from his lover's flat unit using a clothesline tied to an iron pole, when he realised that her husband had returned at 11.47am yesterday (26th June 2022). In the process of doing so, the victim fell from the fourth floor of the building before dying at the scene from severe head injuries.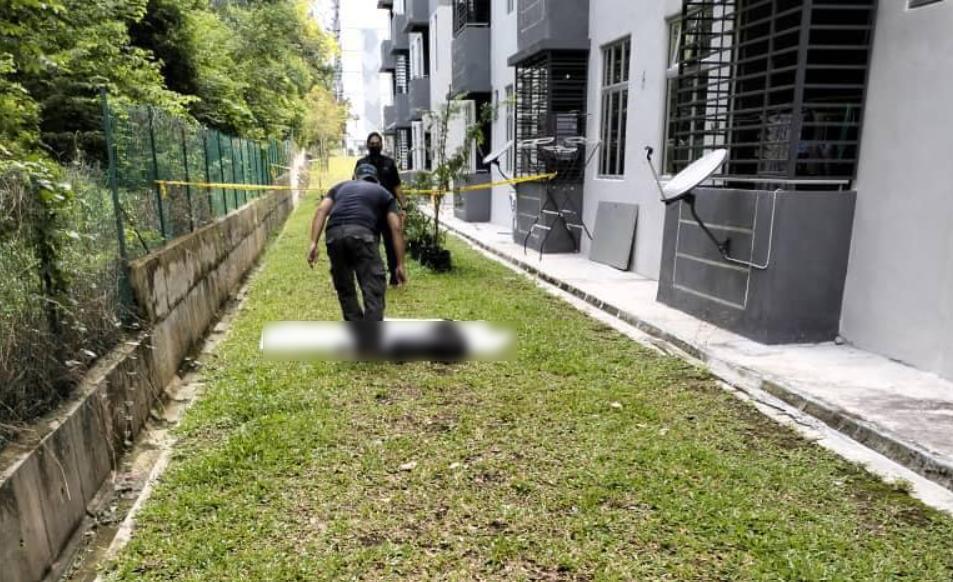 The man was said to have visited the 37-year-old woman at her home, where she lived with her three children on Saturday evening when her husband was away, and spent the night over. It wouldn't be until 10:30am the following day after when the woman's husband came home, only to discover the affair when he found them in the living room.
Couple was discovered when his lover's husband came home
Trapping the victim in the home by locking the front grille, he then contacted the police. And while she had attempted to persuade her husband to sort out the predicament with her lover, the other man attempted to make his escape.
"The woman, who was in the living room, only saw her lover from a distance before hearing a bang outside the corridor," said Jasin district police chief Deputy Superintendent Mispani Hamdan.
Upon glancing down, she found her lover sprawled motionless at the bottom of their building. Traces of soil and blood were found on the victim's swollen face during a physical examination, while his left arm was also broken from the fall.
The woman explains that both she and the victim first crossed paths 17 years ago in 2005, but eventually went their separate ways and had families of their own. But in 2017, the victim divorced from his wife before rekindling his relationship with the woman. His body has since been sent to the Jasin Hospital Forensic Unit for postmortem, and his case has been classified as sudden death.
Tap here to give us a 'Like' on Facebook and stay up-to-date on the latest news!