For many Malaysians, the prospect of getting your passport renewed often conjures up memories of driving endless circles to hunt down a parking spot, long queues, delays, and very, very sore feet by the end of the ordeal. And in some cases, you may not even get the chance to renew it at all, as this one woman's experience goes to show.
You can renew your Malaysian passport online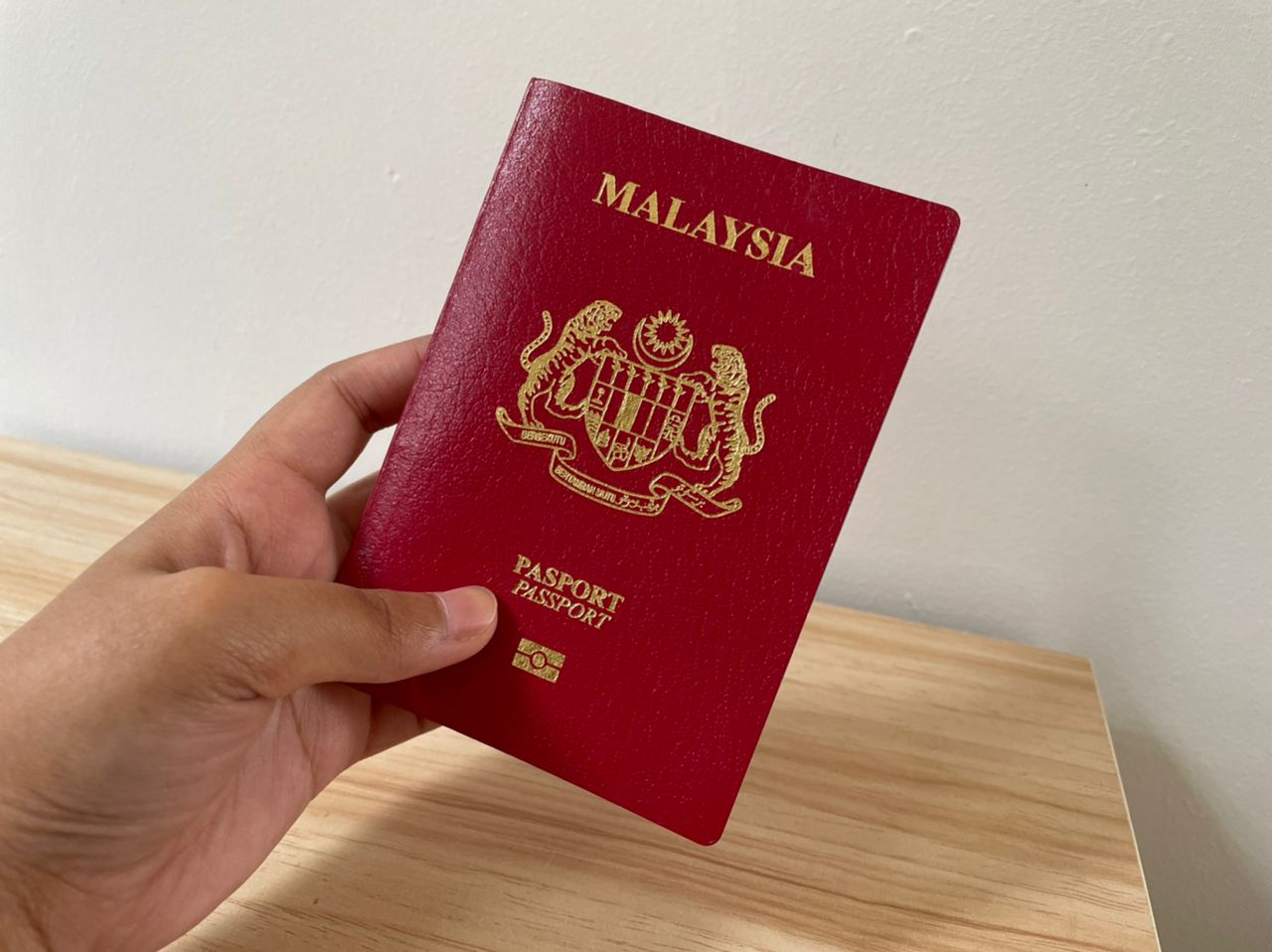 However, many of us may be surprised to learn that it is actually possible to renew your passport completely online, and collect it from a UTC or Immigration Department Office when it's ready! But of course, this also has to do with the fact that the Malaysian Immigration Department has issued a new decree which went into effect on 11th May 2022, stating that only the following category of individuals are allowed to walk-in for passport-related services:
Those applying for a passport for the first time.
Those aged over 60.
Children under the age of 13.
Malaysian citizens with physical disabilities.
Malaysian citizens who will be making their Haji pilgrimage.
Malaysian students studying abroad ages 21 and under.
Malaysian citizens who have damaged or misplaced their passports.
The renewal process
As for the rest of us, online it is. To begin, click on the link here, which will direct you to the designated online portal for passport renewal services. Upon arriving at the landing page, scroll down until you see the 'Setuju' button, and click on it.
Be sure to have your passport in hand for this next section! Once your screen refreshes, you will have to fill in a few particulars, starting off with your passport number. If your current passport was made in West Malaysia, select SEMENANJUNG. If your passport was made in either Sabah or Sarawak, select either of those options accordingly.

You will then have to also input a form of identification, such as your I.C number, or police/army service number, depending on your preference.
Then choose where you would like to collect your new passport when it is ready, from a list of available Immigration Department outlets under the 'Pejabat Pungutan' section.
If you are making a renewal application on behalf of an individual under 18 years old, you will have to fill out an additional form. Otherwise, hit the 'Carian' button and let the system do its magic.
Once your passport details have been located, you will be asked to confirm that your current passport is in good condition (which means it isn't ripped, waterlogged, been drawn on, or is lost). You will also need to upload a passport photo of yourself according to the specifications outlined on the site.
Be sure to give your information a final check to ensure that everything is correct, including your home address, phone number and email. When you're ready, simply make payment through FPX, or any debit or credit card you have. Alternatively, you can also chose to pay for the renewal at the Immigration Department office.
Remember to keep a copy of your receipt as proof of purchase!
What to do when collecting your new passport
To collect your passport, head to the Immigration Department Office that you have previously selected in person and produce your IC, old passport, and payment receipt. Remember, you cannot get somebody else to do it in your place.
As for those under the age of 18, you will be required to bring along your birth certificate and be accompanied by a parent or guardian when collecting it.
You'll also be glad to know that some Immigration offices have extended their hours, which means that you'll be able to drop by after work to pick up your passport. Offices operating in Wilayah Persekutuan, Salengor, Negeri Sembilan, Melaka, and Johor will remain open until 10pm. Offices operating in Pahang, Perak, Penang, Kedah, Perlis and Terengganu will open until 6pm.
All passport offices will also operate on Saturdays between 8am to 12.30pm.
Tap here to give us a 'Like' on Facebook and stay up-to-date on the latest news!