Unless you've been living under a rock, chances are you would probably have already heard about the recent watch collaboration between Swiss watchmakers Swatch and OMEGA. Taking many by surprise, the collaboration had led to the creation of a series of affordable OMEGA Speedmaster Moonwatch inspired timepieces, appropriately dubbed MoonSwatch, that cost only a fraction of the price of the OMEGA original at RM1,065.
Swatch x OMEGA MoonSwatch watches are not quite up to expectations with quality
Which is why predictably, the most affordable 'OMEGA' watch is now officially sold out across multiple parts in the world including in Malaysia, Singapore, and other major regions where it was launched. And while the price-point for the MoonSwatch is definitely more affordable than a bona-fide Moonwatch original, which comes with a recommended retail price of RM20,450, it still is a considerable chunk of money for most average shoppers to want to spend on a watch.
However, it would now seem that the price of the MoonSwatch doesn't necessarily reflect its build quality, as consumers have started reporting that their watches have not exactly tallied up with initial expectations.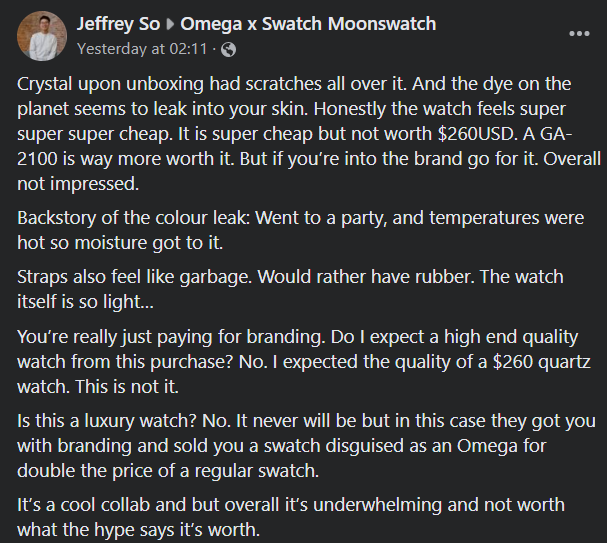 Consumers report of dye-transfer and scratched watches fresh out of the box
In a small but comprehensive review by Hong-Kong netizen Jeffrey So, he explained that much to his dismay, his MoonSwatch had already come with scratches on the crystal glass case from the very moment he unboxed it. But more shockingly, the dye used on the 'planet' emblem that was imprinted at the back of the watchcase had started to bleed and stain onto his skin.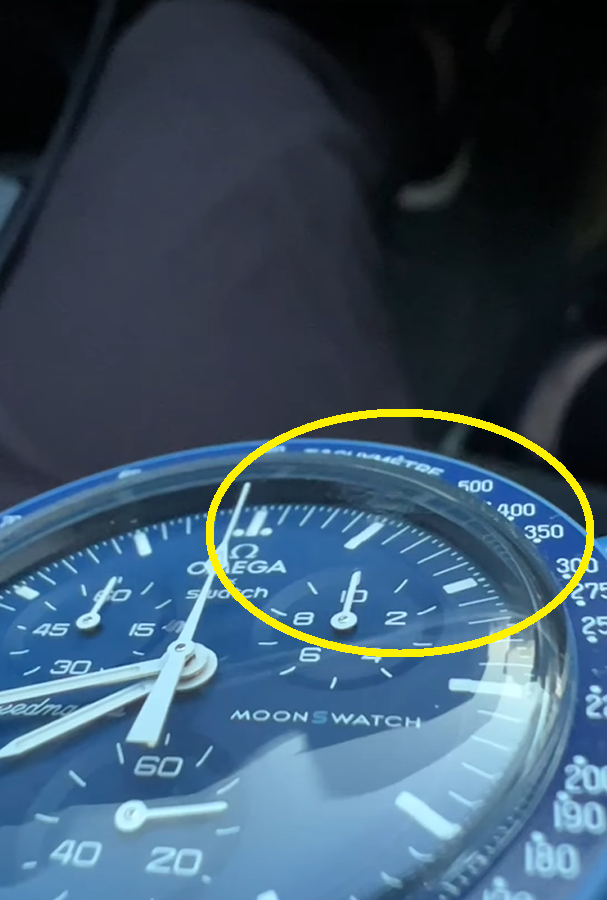 According to Jeffrey, the dye had started to run when he was at a party and temperatures were on the warmer side, which when compounded with humidity led to moisture.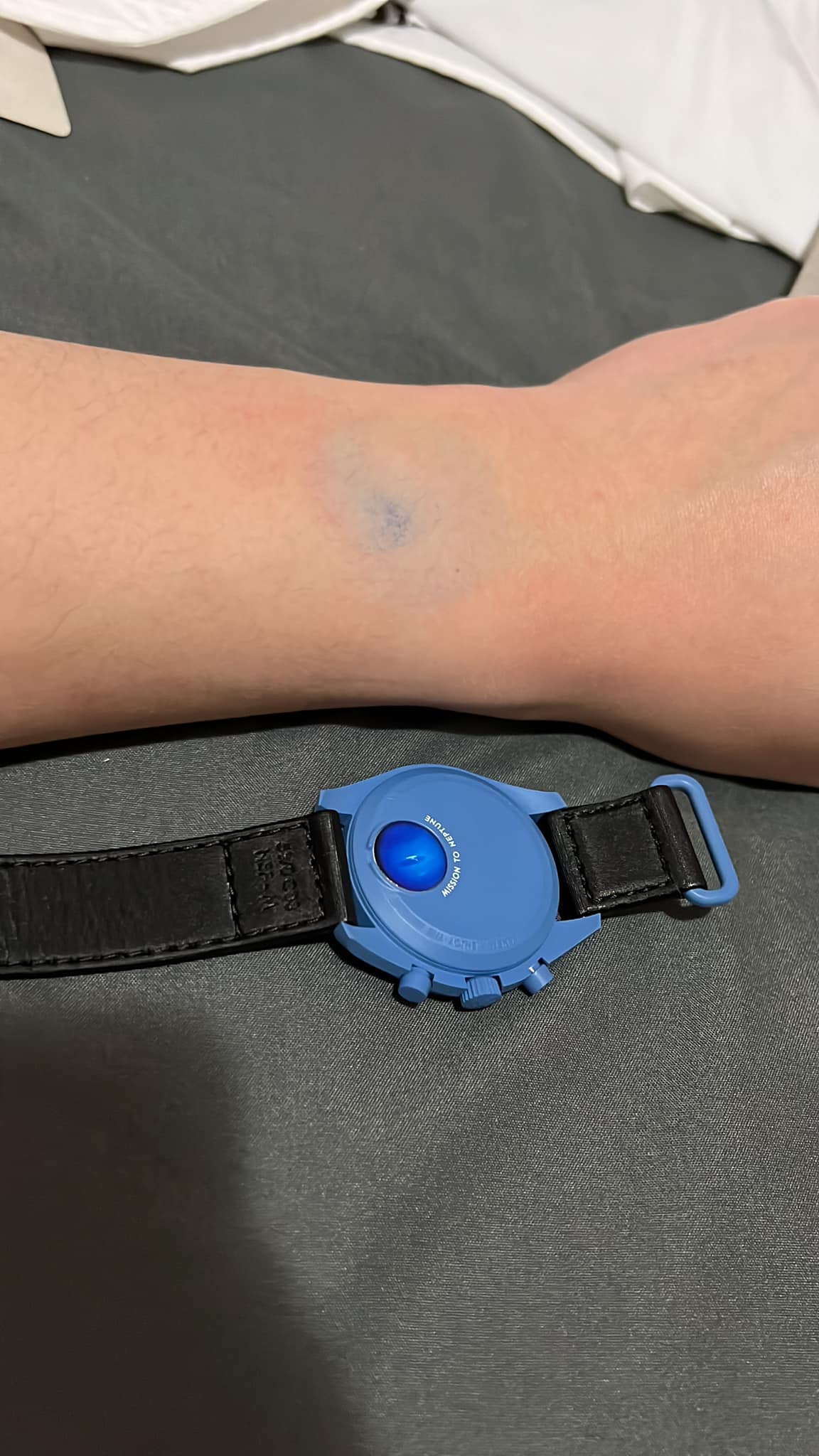 And while he had not expected the watch to be anywhere near on par with a true luxury timepiece, he did point out that he had expected a degree of quality from a quartz watch that could substantiate its price, something which the MoonSwatch failed to do.
Some fans however, doubted Jeffrey's review and claimed that he could have bought a counterfeit, with one going so far as to point out that they did not see the engraving that was typically found on the back of the watchcase.

Jeffrey countered by pointing out that the engraving was blurred out as a result of Facebook's compression process which degrades the quality of images. He has since uploaded another video which clearly shows the engraving under light.
Jeffrey had also linked a Reddit thread about the MoonSwatch watches, with other buyers reporting similar problems with dye transfer.

YouTuber Random Rob has also reported that his MoonSwatch Mission to Neptune watch has exhibited the same dye-transfer issue on his wrist.
As of writing, neither Swatch or OMEGA have issued a statement over these concerns.
For more stories like this, follow us on Facebook by tapping here!
Also read: M'sian scalpers are selling Omega x Swatch watches for RM8,000, x8 the original retail price when its not even limited edition