Young political contender and Muar Minister of Parliament YB Syed Saddiq has come out to defend his recently established political party, MUDA, from allegations that claim his party had misappropriated funds for an impromptu beer jamboree. This comes after a Twitter netizen @shwsyz had shared a series of photos that show a group of men and women wearing the party's signature black shirts bearing the political party's name, enjoying beer together.
Allegations levelled against MUDA for misappropriating funds
The Tweet, which has since been shared across social media and has gained widespread attention, included a caption insinuating that the members of the party were misusing funds for their own personal enjoyment.
"Hello YB @syedsaddiq, are these the youngsters lauded by MUDA who are supposed to shake the world? Looks like you're drinking a lot, @partimuda! Are you using money from your crowdfunding?" 
Hello YB @SyedSaddiq . Ini ke orang muda yang dibanggakan Parti Muda boleh menggegar dunia?😂😂 Minum besar ea geng @partimuda . Guna duit crowdfunding ke?🤭🤭🤭 pic.twitter.com/1NyDHTWGmB

— Shawal (@shwsyz) January 4, 2022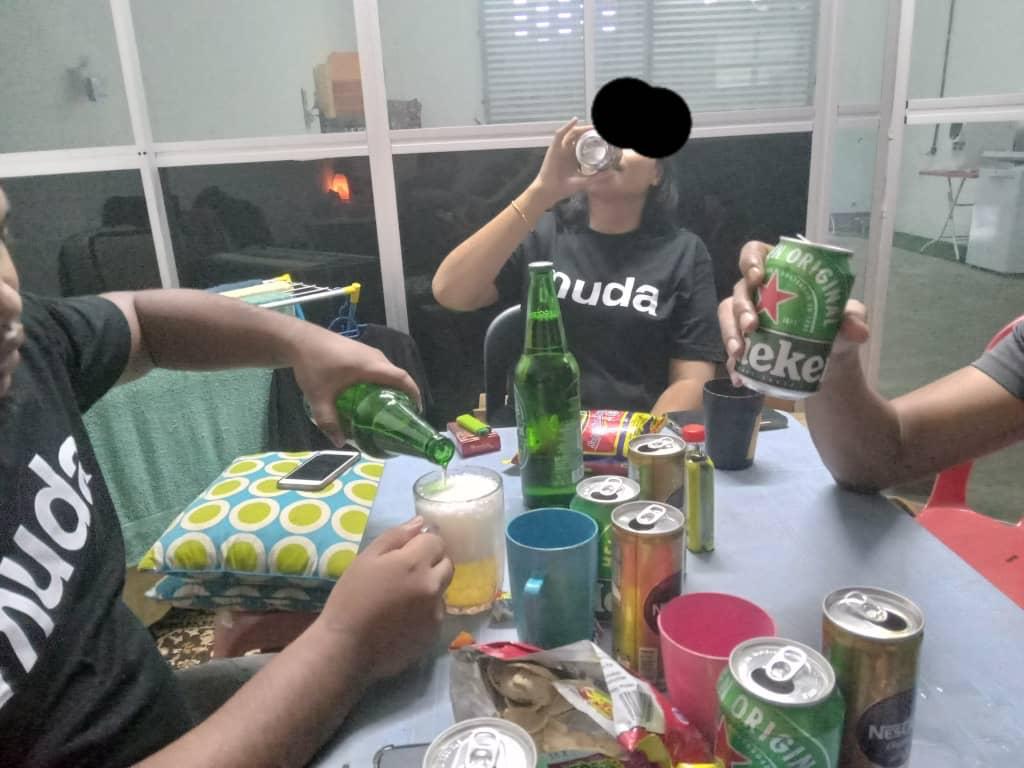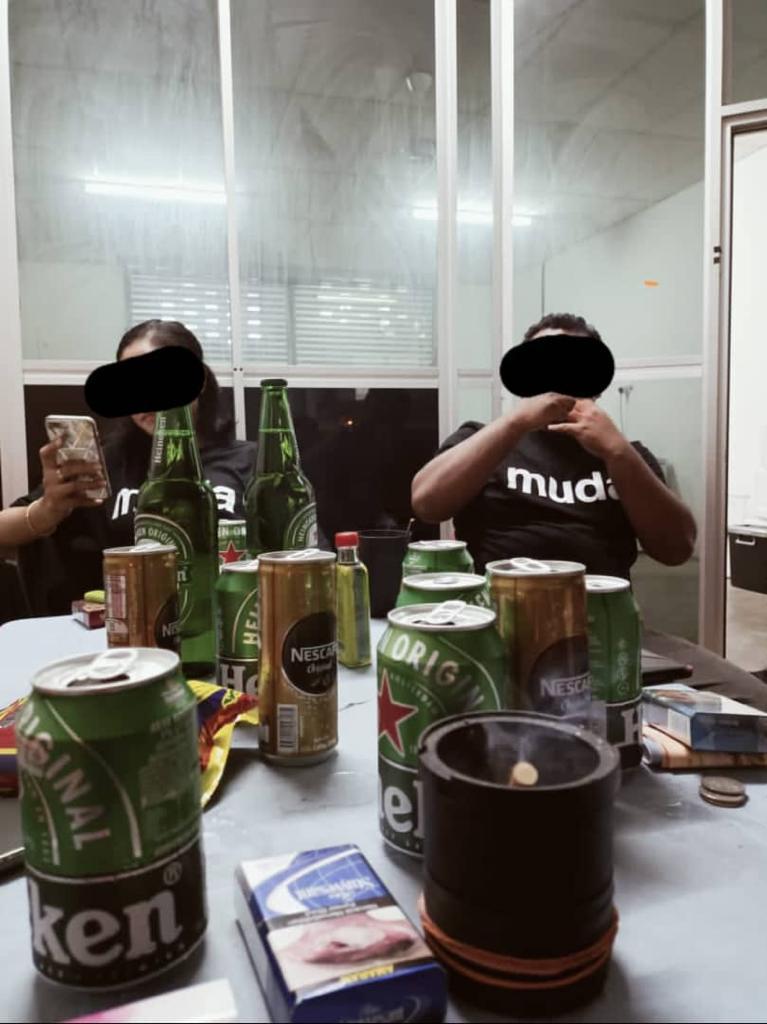 YB Syed Saddiq defends MUDA, denies crowdsourced funds were misappropriated 
Saddiq has since released a statement over his social media, sharply rebuking the suggestion that MUDA had misused the funds that have been obtained from the public by means of crowdfunding. In his Facebook post, he states that these are tactics that are being used by those who are uncomfortable with the work that MUDA has accomplished.
"If they can't prove that they have been in service to the people, they will play up racial issues, sensationalist issues, issues that reduce the value and image of MUDA."

"I believe these cheap and stale tactics are tactics used by those who are truly desperate. If they really want to shed light on certain issues, then why not shed light on issues regarding the theft of the people's money? Bring up issues of corruption, of using the people's money for your own self interest." he said.
He goes on to reiterate his stance that MUDA is an open-book, with all funds obtained from their crowdfunding activities having gone directly to helping flood victims. In fact, Syed points out that all transactions conducted by the party have been recorded and will be audited.
Secondly, he reiterates the fact that MUDA is a multiracial built upon a foundation of tolerance, and it makes no sense to sensationalise an issue as trivial as consuming alcohol when it is legal for non-Muslims to do so, provided that they do not get behind the wheel of a vehicle. This is enforced by the shared belief of mutual respect between races.
"As long as they don't drive, there's nothing wrong with them [non-Muslims] consuming alcohol. We respect their rights, they respect ours."
His rebuke has been widely supported by Malaysian netizens who were quick to rally behind him, reminding others that they shouldn't be quick to jump to conclusions based upon photos alone.
"Steady cybertroopers at work. BTW, why blur their faces? Afraid that someone would realise this is a cybertrooper party? If you want to be a cybertrooper, at least resort to fresh material hahahahahaha"
"Don't come to a conclusion yet. It could be anyone's work who hates Syed or MUDA. There are a lot of foxes out there waiting to hunt MUDA. So we don't know. Anyone can get a MUDA shirt and do sh*t. But it looks so obvious that they are trying to bring down MUDA during a peak period for the party. Do all you can fakessss."
"They'll be up to even more tricks soon. The tactics are like those from my mum and dad's era circa-1980 to 2000! Boring as hell. Why hide their faces? Just reveal them! Has this reached FB or WhatsApp yet? Or are you too lazy to share it into WhatsApp groups?"

"Aiyo, you want to create slander/propoganda, yet you can't even get the MUDA shirt right. Look at how huge the font is lol"

Even national diver Datuk Pandelela Rinong has chimed in in support of YB Syed Saddiq and MUDA.
For more news like this, follow us on Facebook! 
Also read: Sultan of Selangor officially bans politicians from teaching Islam in the state to prevent it being used for political agendas