In a first in Malaysian history, a former Prime Minister of the country will now be sentenced to jail time after he was found guilty of corruption charges. This comes after embattled ex-premier Najib Razak had attempted to appeal his conviction on seven charges of abuse of power, criminal breach of trust and money laundering involving RM42 million in funds from SRC International, in connection to the 1MDB sovereign fund scandal.
Attempted to submit application to recurse Chief Justice Tengku Maimun
The verdict, which will see him serve a total of 12-years in prison as well as be slapped with a fine of RM210 million, was handed to him two years ago in July of 2020. However, he was then granted a stay of execution until his final appeal in Federal Court. Today would have marked his last attempt at legal recourse to appeal against the conviction before a five judge panel led by Chief Justice Tengku Maimun Tuan Mat.
According to Free Malaysia Today, Najib had earlier submitted an application to recuse Tengku Maimun from hearing the appeal, as he found that her husband Zamani Ibrahim, had held 'negative sentiments' of his leadership from a Facebook post written in 2018. He had suggested that owing to this, Tengku Maimun may have been unknowingly swayed by potential bias in her decision-making.
Najib Razak will serve 12 years in prison for corruption charges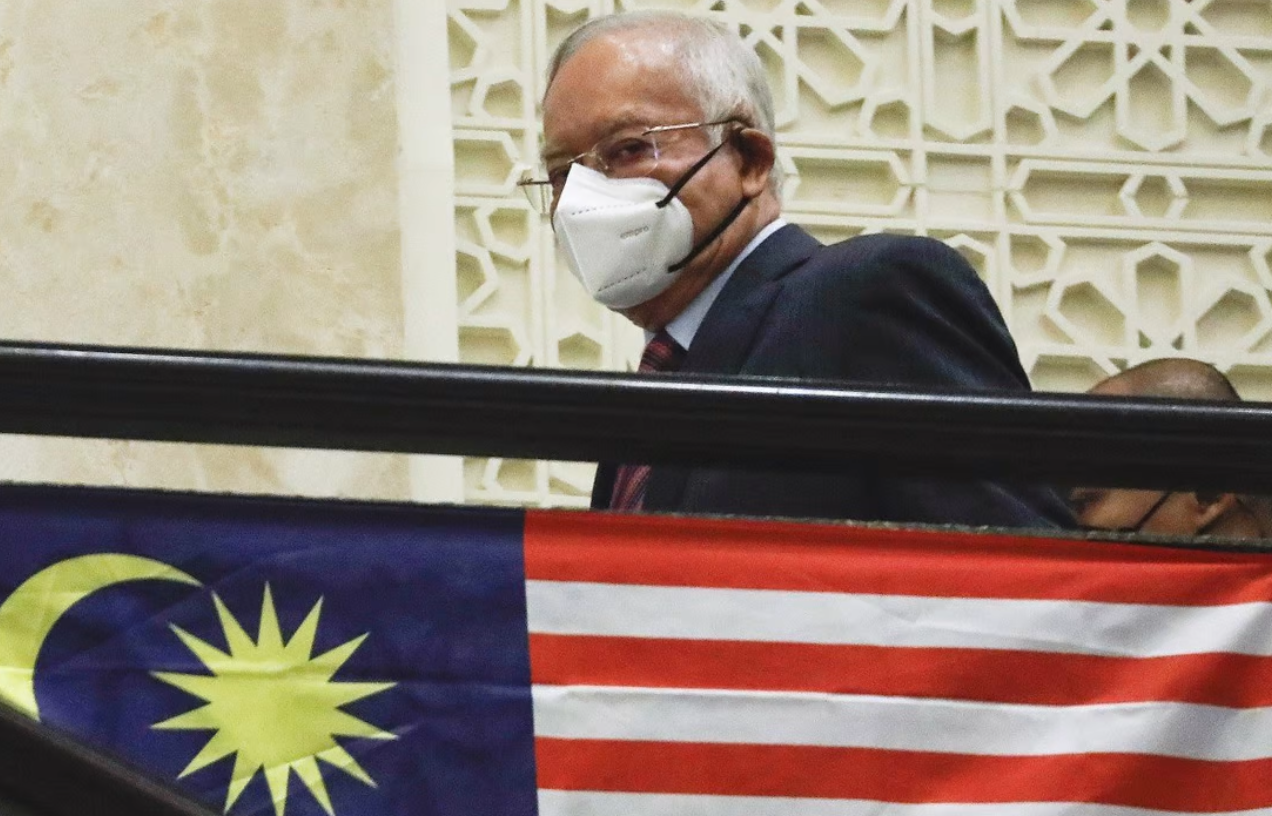 The Federal Court has since determined that there was no need for her recuse herself from the case.
Later the very same day, the Federal Court would go on to uphold the sentence that was handed down to Najib in 2020, and has subsequently denied any further stay of execution for the embattled former prime minister.
"These appeals are therefore unanimously dismissed and the conviction and sentence are affirmed.

"I pronounce warrant of committal," said Chief Justice Tengku Maimun.
According to Malaysiakini, he is set to begin serving his sentence today (August 23rd 2022). His wife, Datin Seri Rosmah Mansor, daughter Nooryana, and both sons Ashman and Nizar, were present in the courtroom.
Tap here to give us a 'Like' on Facebook and stay up-to-date on the latest news!
Also read: Embattled ex-PM Najib Razak swears oath in mosque, denies he had any knowledge of RM42 million from SRC