If you're shopping for COVID self-test kits to use or to stock up at home, then be wary of the brands that you are buying from. In an announcement from the Malaysian Medical Device Authority (MDA), two brands of COVID self-test kits that were previously sold in local pharmacies have been pulled off retail shelves after their conditional approvals were recently suspended.
Two brands of COVID self-test kits have been pulled from M'sian retail shelves
According to the MDA, the affected brands of COVID self-test kits include Deepblue manufactured by Innovac Technology Sdn Bhd, as well as Wiz Biotech manufactured by Conan Medical Technology Berhad. This was said to be due to the fact that both establishments have failed to abide by the conditions for approval that were previously set by MDA.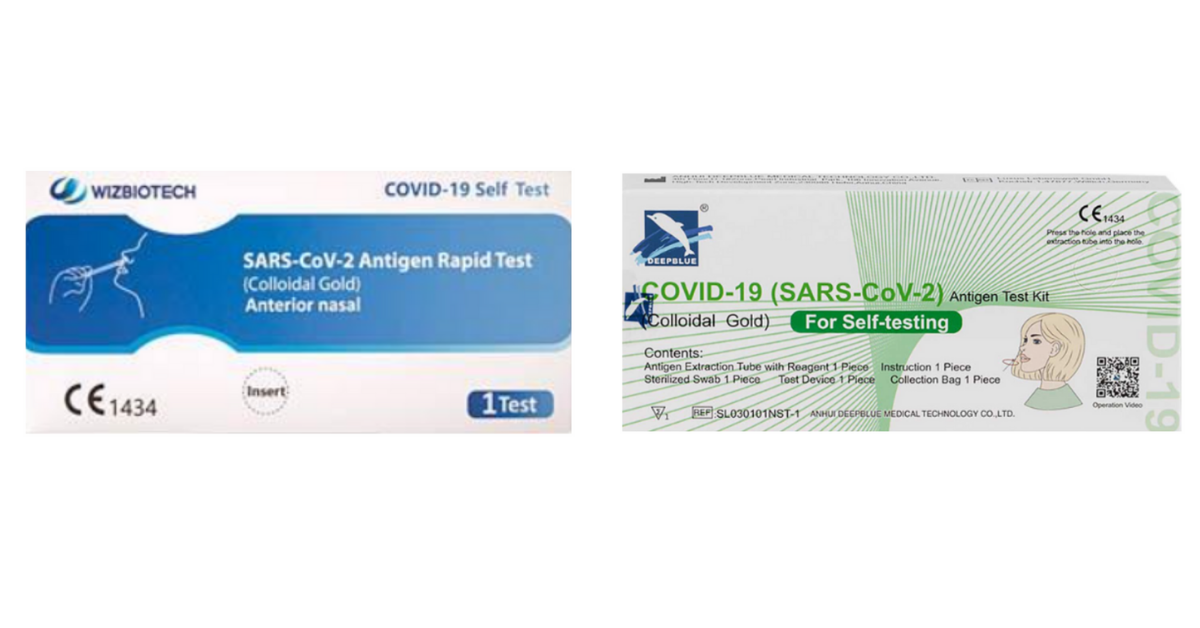 Consumers have been advised to avoid purchasing these kits in fear of them being unsafe for use. In the same vein, Minister of Health YB Khairy Jamaluddin has also pointed out that his ministry has since received a number of complaints regarding COVID self-test kits that were being sold on the retail market.
In response to these complaints, the MDA have since obtained 22 brands of home-test kits to conduct further assessments upon. So far, the results of 12 kits have already been obtained, with an additional 10 kits still pending. Commenting on the two brands of COVID self-test kits that had their conditional approvals suspended, Khairy said that neither brand had managed to reach standard performance levels set by the MDA.
Saya telah menerima beberapa aduan berkenaan kit ujian kendiri COVID-19 yang ada di pasaran. MDA telah menguji 22 jenama. Setakat ini, 12 keputusan telah diperolehi dan mendapati 2 kit tidak mencapai tahap prestasi yang ditetapkan. Kelulusan 2 kit ini digantung serta-merta. pic.twitter.com/svwbHNRcKv

— Khairy Jamaluddin 🇲🇾🌺 (@Khairykj) April 11, 2022
Positive results from home COVID tests are highly accurate
But of course, it is important to keep in mind that the accuracy of COVID self-test kits at home is also dependent on whether one uses them correctly. As of present, the most common self-test kits that are being sold in Malaysia are of the RTK Rapid Antigen variety, which can be administered either orally or nasally.
According to the American Centre for Disease Control, positive results obtained from self-test kits are highly reliable. On the flipside however, a negative result from a self-test kit does not rule out an absence of COVID-19 infection.
If you are in a position of doubt, then you are strongly advised to conduct a professional RT-PCR test at your nearest healthcare facility to obtain the most accurate possible result on your latest COVID status.
The updated list of MDA approved self-test kits can be found by clicking this link here.
Tap here to give us a 'Like' on Facebook and stay up-to-date on the latest news!
Also read: This Malaysian-made COVID self test kit has scored a 100% accuracy rate from an international quality assessment test