Growing up, many of us probably remember how exciting it must have been to visit a toy store at every opportunity we could have as children. The thrill of picking out a brand-new toy for yourself before taking it home to play with is almost indescribable, and it's all thanks to our parents who are willing to pay for them. But not all families are quite nearly so fortunate to be able to afford brand-new toys.
M'sian father collects discarded toy from rubbish heap, cleans it up to gift to daughter
In a video that was recently uploaded by TikTok user abieaisymikhail, he took to sharing how he had recently found a plastic toy trolley that appeared to be in mint condition sticking out from a heap of rubbish. Thinking that his young daughter would enjoy it, Abie decided to bring the discarded toy home with him to give it a new lease on life.
Disassembling the parts of the plastic toy, the devoted father proceeded to give it a good scrub-down using soap to ensure that it was clean and safe for his children to play with, before reassembling it back again.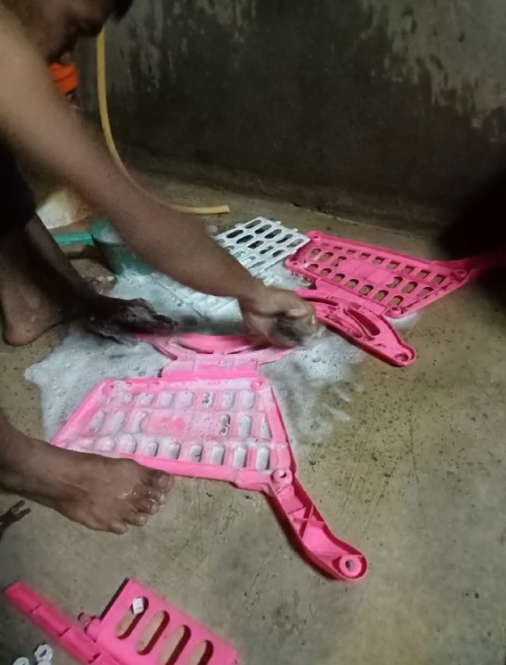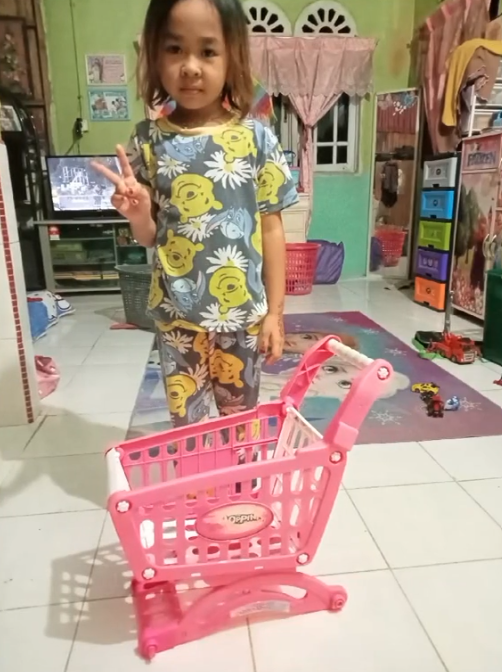 With the trolley almost as good as new, save for missing wheels, he gifted it to his beloved daughter, who appeared thrilled with the new addition to their collection of toys at home.
"Aren't you ashamed of collecting toys from a rubbish heap? I don't really care what people have to say. As long as my children are happy in my own way." he wrote in the caption.
In speaking with WauPost, he explained that he was not trying to garner any sympathy from the public with his video, but had only wanted it to serve as a reminder to others to always appreciate the sacrifices that parents are willing to make for their own children.
A father's love knows no bounds
The short clip has since gone viral across local social media, with many netizens commending him for going above and beyond to make his children happy.
"Bro, you are a good father. Allahuakbar, may Allah SWT ease your blessings." 

"Happiness can be obtained in many ways. As long as you get to see those little tykes smile."

"You are a great dad."

For the latest news and community stories, follow us on Facebook by tapping here! 
Also read: Kind 6yo M'sian boy sells off his own beloved toys, uses the money to cheer up 35 orphans by buying them Happy Meals!