Dogs have always been men's best friends not only as pets but also as effective crimebusters too! Good boys like these deserve recognition and of course, a bag of kibbles. Chulio, a German Shepherd who successfully found the body of an elderly man during a search was awarded the 'Jasamu Dikenang' medal for its service.
Police dog presented with a medal and a bag of kibble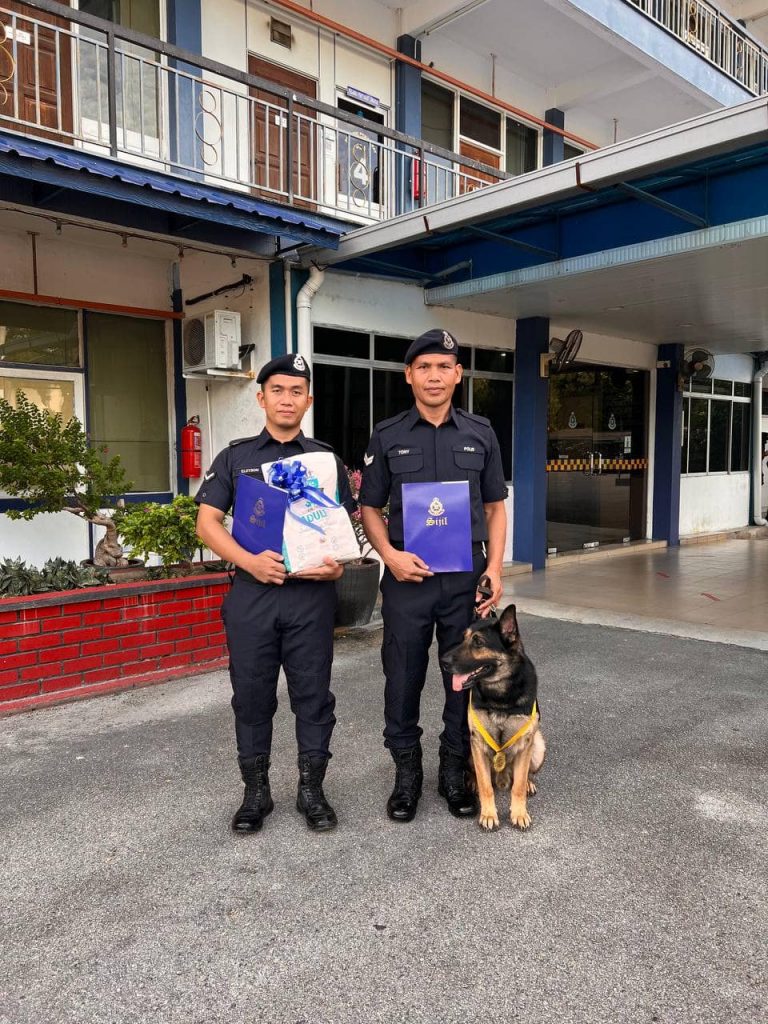 The ceremony took place at a monthly gathering at the Batu Gajah Police District on May 31. Multiple senior officers and civil servants were present on the scene when the 5-year-old canine was awarded for its involvement in the rescue of a missing elderly person in Kampung Baru Nalla. 
Chulio was led to the podium by its handler Corporal Tony Matius Farang, unheeding all the attention. Batu Gajah district police deputy chief Superintendent Tan Boon Hooi bestowed the medal on the canine, which was also witnessed by Batu Gajah district police chief Mohamad Roy Suhaimi Sarif.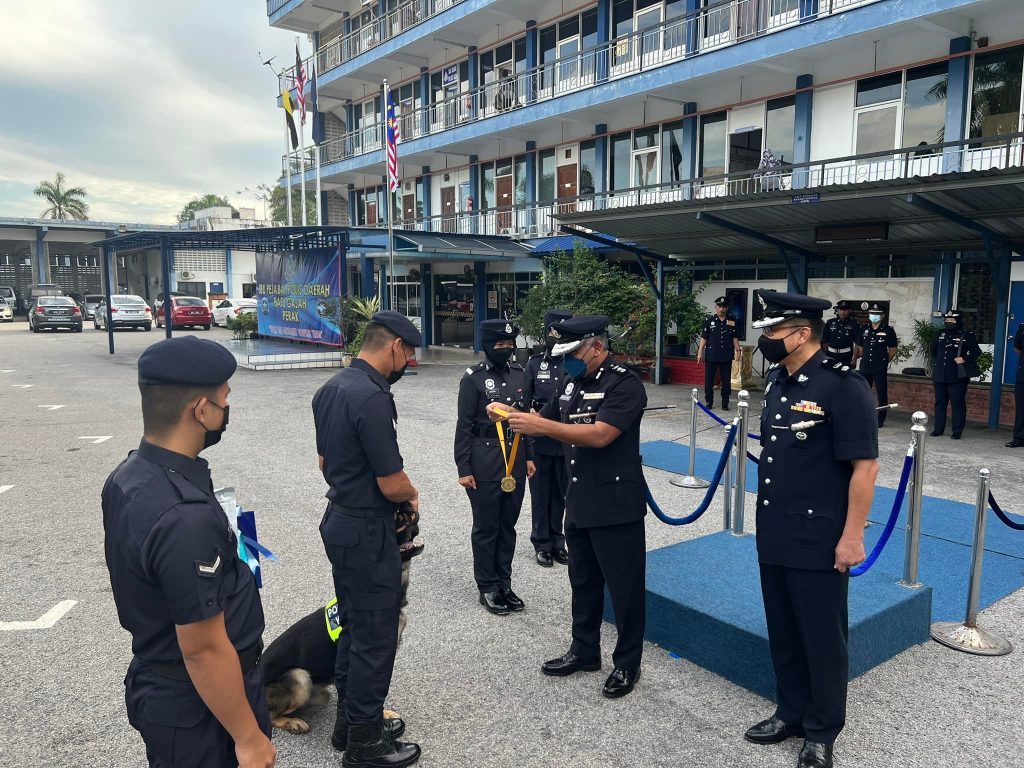 Furthermore, Mohamad Roy Suhaimi presented a certificate to Corporal Tony as a token of appreciation for his efforts in detecting missing persons within the district of Batu Gajah.
Mission Im-paws-ible for 5-year-old Chulio
According to Corporal Tony, Chulio was acquired from the United Kingdom and has been serving at the Perak police contingent headquarters K9 Unit for almost five years, which amounts to almost its entire life. 
The police dog was deployed on the third day of the search-and-rescue operation for a missing 85-year-old man. Batu Gajah district police chief Asst Commissioner Mohd Roy Suhaimi Sarif said Chulio found the body near a river at about 10.30 am. 
"We gave Chulio a piece of the missing man's clothing to sniff his scent and it went on to do its job," he said.
He further added that the mission would not have been a success without Chulio's assistance, and stated that the case had been classified as sudden death with foul play ruled out.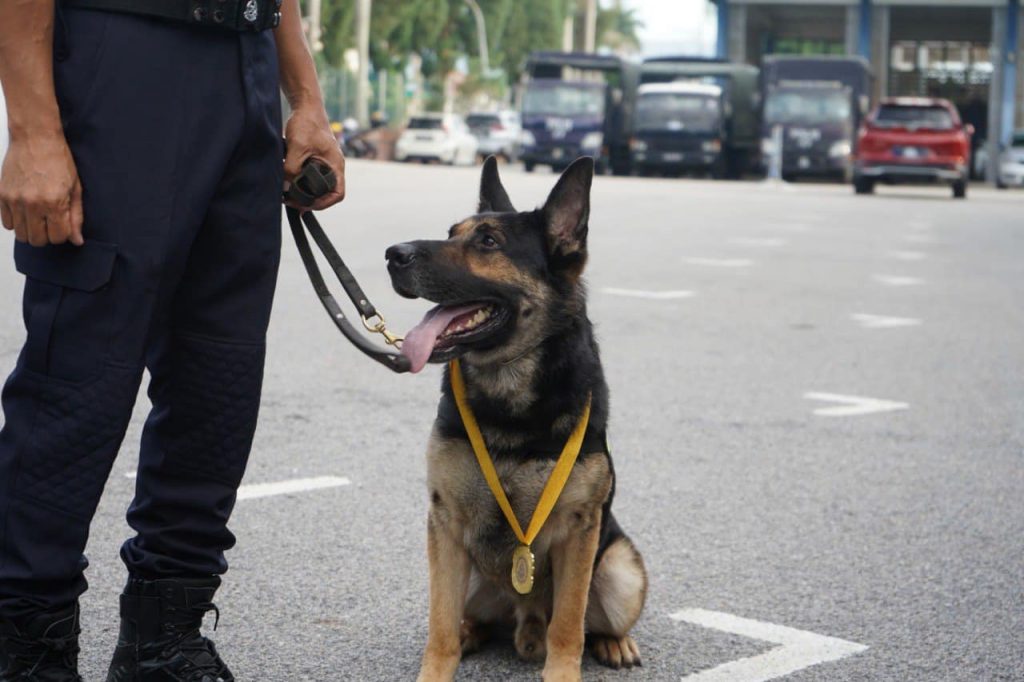 It was not the first search-and-rescue mission for Chulio as the cadaver dog was previously deployed to search for victims of the Cameron Highland's landslide. It also joined more than 50 operation in its 5 years' career. 
"Chulio who is given daily training, has the special expertise of detecting bodies," said Tony. 
Moreover, he added that Chulio undergoes daily training to ensure its senses are maintained. As reported by Malay Mail, the search-and-rescue expert is fed a day at 11am and 4pm with 400 grams of kibbles, along with vitamins and supplements. 
Good job, Chulio! We would love to hear more about your achievements in the future. 
Tap here to give us a 'Like' on Facebook and stay up-to-date on the latest news!