If there is a common chord that many of us share over the span of a blighted two years besmirched by the pandemic, it's our indomitable ability to adapt and to survive. In the same vein as our ideologies, codas, and processes do, we emerge from a crucible forever changed, prepared to take upon the uncertainties of a world that gathers to rebuild beyond protracted lockdowns.
Kit Woo demurs upon the tension between hyper-fixation and change in his latest collection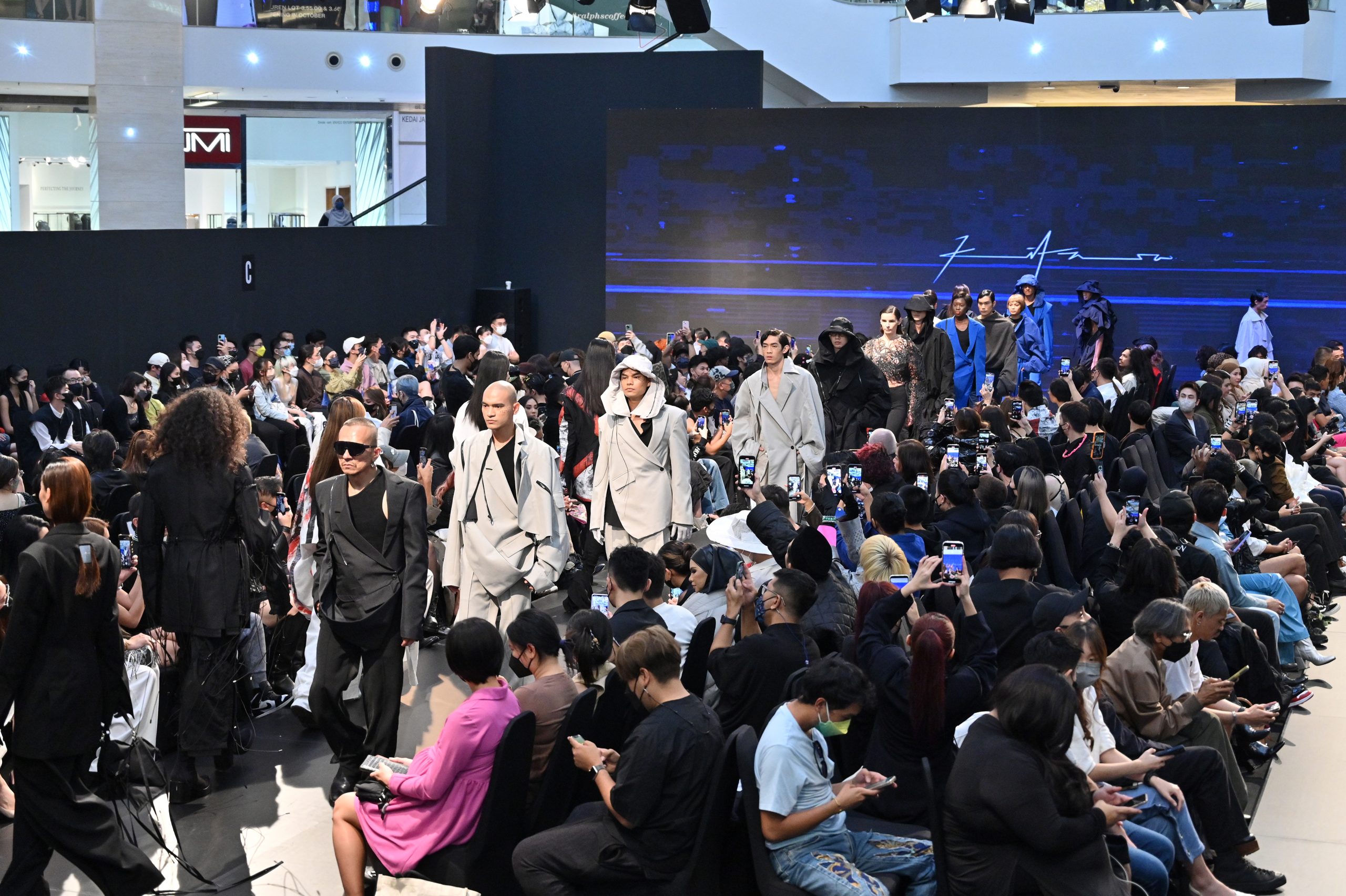 In which case, there has never been a more apt moment in time for deconstructive maverick Kit Woo to ponder and dissect upon the very process of change itself through his latest collection at Kuala Lumpur Fashion Week 2022. Suitably titled FIXATE/MUTATE, the Pratt Institute alumni who has cut his teeth on many a world stage, surmised his most recent body of work in one question:
"Do we keep pursuing an ultimate form, or do we let it evolve and be something new?"
Given the abstract substance to the collection's core, Kit travels along an exploratory tangent to venture forth into the limitless possibilities of deconstruction and reconstruction, deliberating as to why some processes and ideas take longer to reach their fully actualised forms.
"I really did take my time with this collection. I wanted to allow myself the opportunity to explore every aspect of the garment and its possibilities.

I may have gone overboard a few times, and as such, editing is another big part of this collection as well." he said.
Form and function transmogrified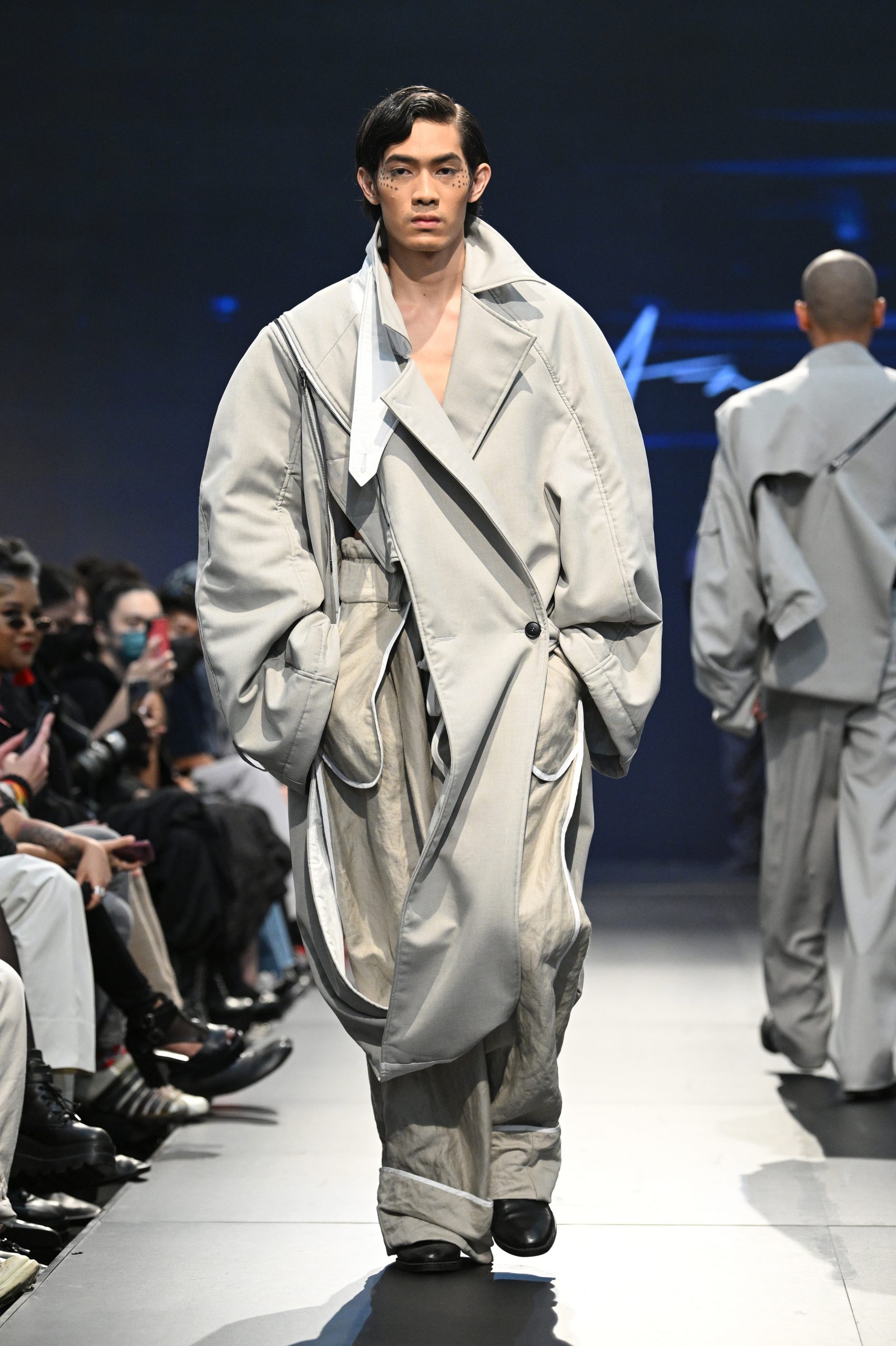 Delving into the perils of the creative process, he strikes a fine equilibrium between fixation to a point of catatonia and the natural segue of evolution with his ideas. This is best expressed through the intricacies of fine tailoring that remains pervasive throughout the collection, especially from the 'Infinity Tailored Suit' jacket that draws inspiration from the perpetually undulating quality of the Möbius strip.
Shifted silhouettes and centre fronts further help ground FIXATE/MUTATE to the brand's core disciplines, without compromising essential sartorial tenants of cut, drape, or shape. And from a palette of cosmopolitan neutrals (ash, concrete, black, eggshell, etc), Kit's most deftly complex collection to date emerges to also become among some of his most wearable, whether as full ensembles or separates in their own right.
One may even go so far to posit that there is more than just a faint echo of genre auteur Yohji Yamamoto's 1998 Fall/Winter showcase in the lax languor of Kit's suits this season.
To view the collection in detail, visit the brand's official website by tapping here, or visit them on their socials via Instagram and Facebook.
Tap here to give us a 'Like' on Facebook and stay up-to-date on the latest news!
Also read: BEHATI draws new blood with its progressive PERANAKAN collection at KLFW 2022