For many Malaysians looking into purchasing their very first car, we are immediately confronted with the fact that purchasing a brand-new vehicle, or even a used one, can be a very costly endeavour. From having to cough up a downpayment to figuring out how much it'll take to finance the vehicle on a monthly basis, vehicle ownership could mean being saddled with a loan tenure that can last anywhere between five to nine years.
23-year-old M'sian man saved up RM5,500 after18 months to buy his first car
But that doesn't necessarily have to always be the case, as 23-year-old Mr Muhammad Uwais Al-Qarni Mad Jan goes on to prove. When deciding to purchase his very first vehicle, Uwais had already decided very early on that he wouldn't want to wind up being tied-down to a car loan for the sake of owning one. In order to do so, Uwais told Wau Post that he made a commitment to start saving a portion of his income for the sole purpose of buying his first car in cash.
"I figured that if I had to take out a nine-year loan for the car, it would be better of for me to save up the money from those 9 years for other expenses instead. So I decided to pay for my car in one-lump sum." he said
For a year and a half, he managed to accrue a grand-total of RM5,500 in cash by portioning 20% of his own salary into his savings, before starting off on his search for his ideal first car: a Perodua Kancil.
Economical to run and maintain
Fondly remembered by Malaysians as being the very first car produced by Perodua, the Kancil was essentially a rebadged third-generation Daihatsu Mira hatchback. Incredibly economical to run and maintain with an abundance of spare parts locally, Uwais said that it made perfect sense to own as a first car. While it may not be impressive, he said that the car suited his needs and budget without any issue.
"Besides, I have always liked the Perodua Kancil, even as a kid."
In a TikTok video that chronicled his journey in purchasing the vehicle, Uwais could be seen showing the stack of RM50 bills that came about as a result of his diligent saving habits before purchasing his very own Perodua Kancil. Upon collecting the Perodua Kancil, Uwais even gave it a proper spring clean and wash, returning the robust hatchback to an almost factory-fresh look!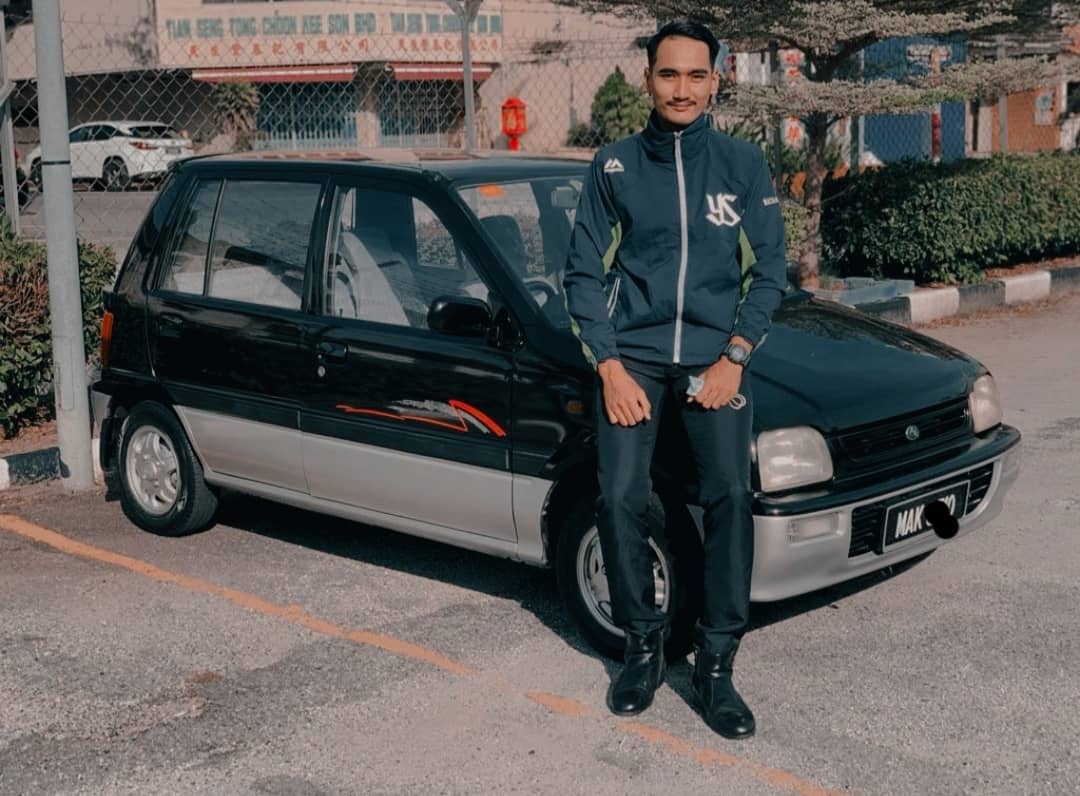 While he admits that his family had some initial reservations about him purchasing a Perodua Kancil for his first car, they eventually agreed after he proved that he was able to afford the car with his own savings. Regardless of which, Uwais says that it is always a good idea to save habitually, and recommends putting 20% of one's income into their savings where possible, for a rainy day.
In a follow-up video, he even gives viewers a tour around his newest purchase. The car appears to be in remarkably well-kept condition despite its age, and according to Uwais, does not suffer from any major mechanical faults. Asides from a few pieces of rattling plastic trim and the radio being out of service, the Kancil works exactly as it should and has all of its original fittings too. Not bad for RM5,500!
For more stories like this, follow us on Facebook! 
Also read: Inspiring 26yo M'sian wows motorsports fans with his skills in a Perodua Kancil, shares his dreams of becoming a racecar driver