It isn't uncommon for siblings to wind up squabbling or fighting over disagreements. In fact, many would say that it's simply a part of growing up in a family together. However, things took a frightfully tragic turn for a pair of siblings in Johor when one of them was accidentally killed during the heat of an argument between one another.
18yo Johor teen kills her 16yo brother by throwing knife at him
As reported by local news agency BERNAMA, a 16-year-old boy has died after he was struck in the head by a knife that was thrown by his 18-year-old older sister when they broke out into an altercation. The incident was said to have happened in the village of Ulu Pulai, Ulu Choh, near the Iskandar Puteri area. A report was lodged to local authorities at 2.15pm yesterday (October 19th, 2022), according to Iskandar Puteri district police chief ACP Rahmat Ariffin.
The mother to both teenagers said that the argument had first started over a car seat while they were being driven home from school. Upon arriving the house, the 18-year-old girl wound up throwing a knife at her younger brother when he teased her.
Both siblings were said to have shared a close bond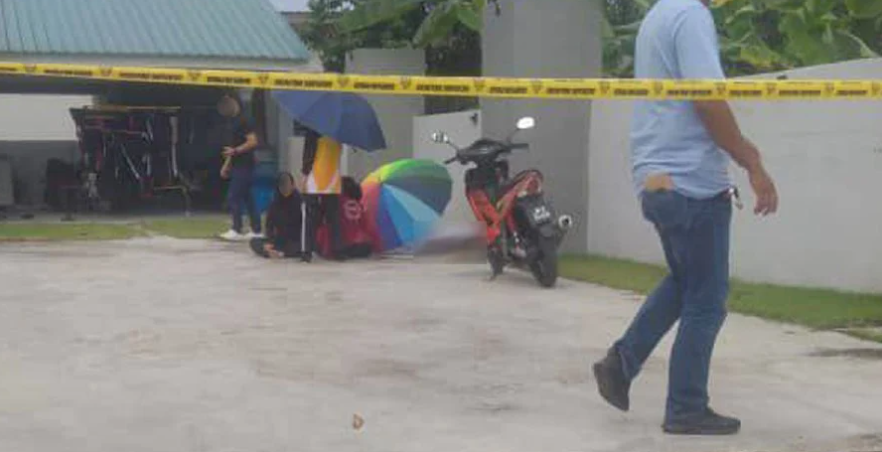 As a consequence, the boy was later declared dead from his injuries at 2.30pm. His sister was remanded by the police for six days, starting from today, to assist in investigations. Astro Awani reports that the case will be investigated under Section 302 of the Penal Code for murder, which could potentially carry the death sentence upon conviction.
According to Sinar Harian, family members have described both siblings as being filial children who excelled in their studies, and shared a close bond with one another. They were the eldest and second-eldest out of a total of five children in their family respectively. Parents of the children are said to be still in a state of trauma over the incident, and other family members have requested the media to grant them space and privacy in the wake of the ordeal.
The victim's body was brought to Sultanah Aminah Hospital for post-mortem.
For the latest news and community stories, follow us on Facebook by tapping here! 
Also read: M'sian woman detained by PDRM after allegedly hiring hitmen to murder her husband under the guise of a robbery