It goes without saying that teenagers should never attempt to get behind the wheel of a vehicle without a valid driver's license. The lack of experience driving a car can not only endanger the your life and that of other road users, but the legal repercussions that come as a result of doing so in the event of an accident can prove incredibly severe.
Kedah teenager kills 2 grass cutters on joyride without license
And in the case of a 17-year-old teenager, this would be the consequences that he would have to face after his joyride in the family MPV led to the deaths of two grass cutters on 7th May 2022. As reported by Astro Awani, the initial accident had taken place along Jalan Pintasan Semeling at 11.10am in the morning, when the silver Perodua Alza driven by the teenager had suddenly accelerated from a stop light.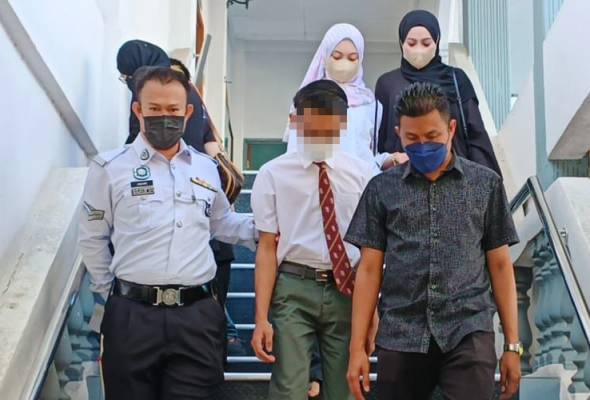 Losing complete control of the vehicle, the car then skidded up a curb before striking two trees and crashing into the grass cutters who had been resting by the curb. The accident left 21-year-old Siouca Chakma dead at the scene, while 31-year-old Akter Kamal Hosen, suffered critical injuries and died two days later in hospital. Both were Myanmar nationals working in Malaysia.
The charges were read out to the teenager, who was dressed in his school uniform, at the Sungai Petani Magistrate's Court yesterday (19th May 2022) by Magistrate Noor Fazlina Musa. He pleaded not guilty.
Teenager charged under Road Transportation Act
Both offenses are now being charged under Section 41(1) of the Road Transportation Act 1987, which upon conviction, could lead to a jail term of anywhere between five to 10 years, in addition to a fine amounting anywhere between RM20,000 to RM50,000.
The case was prosecuted by Deputy Public Prosecutor, S. Preeyaa, while the 17-year-old was represented in court by Norfarahazlinda Zahari, a lawyer from the National Legal Aid Foundation. Bail was fixed at RM2,000 for each charge by the court, and the case is set to be mentioned on 27th July 2022. The teenager is now free on bail after his father had posted the amount.
Tap here to give us a 'Like' on Facebook and stay up-to-date on the latest news!