It goes without saying that parents should always make a point to be wary of their children at all times. This is especially true of younger kids, who can easily find themselves unknowingly caught in dangerous situations and falling victim to incidents of crime due to their vulnerable nature. Just recently, a heart-stopping clip shows how a man in Johor had snatched and attempted to run off with a young boy who had been walking alone from his school.
Man in Johor attempts to snatch & run off with young boy
According to Malay daily paper Harian Metro, witnesses saw the man clutching the child to his chest in one arm outside a fast food restaurant in Taman Kota Masai yesterday (11th May 2022). In dashcam footage obtained from a car that happened to be in the area at the time, the boy could still be seen clad in his school uniform and appeared to be in distress, while the man pointed towards passers-by who attempted to save the child.
Tailing after the man, the driver of the car managed to then catch the attention of other pedestrians who chased after him. Johor state police chief Datuk Kamarul Zaman Mamat said that the authorities had received an emergency call concerning the incident at around 11.30am. He adds that the man was apprehended by members of the public at the scene, before being turned over to the authorities.
Police have also seized a motorcycle that was believed to have been used during the incident.
"Preliminary investigations found that the child had been walking from Sekolah Agama Taman Scientex (SA), when the suspect approached the victim to hitch a ride on his motorcycle so he can send him home." he said.
Suspect suffers from psychiatric issues, tested positive for drugs
The suspect has been identified as a man in his 20s who possessed a mental OKU (handicapped) card and suffered from psychiatric issues. He had also tested positive for methaphetamine, after a drug urine test was carried out.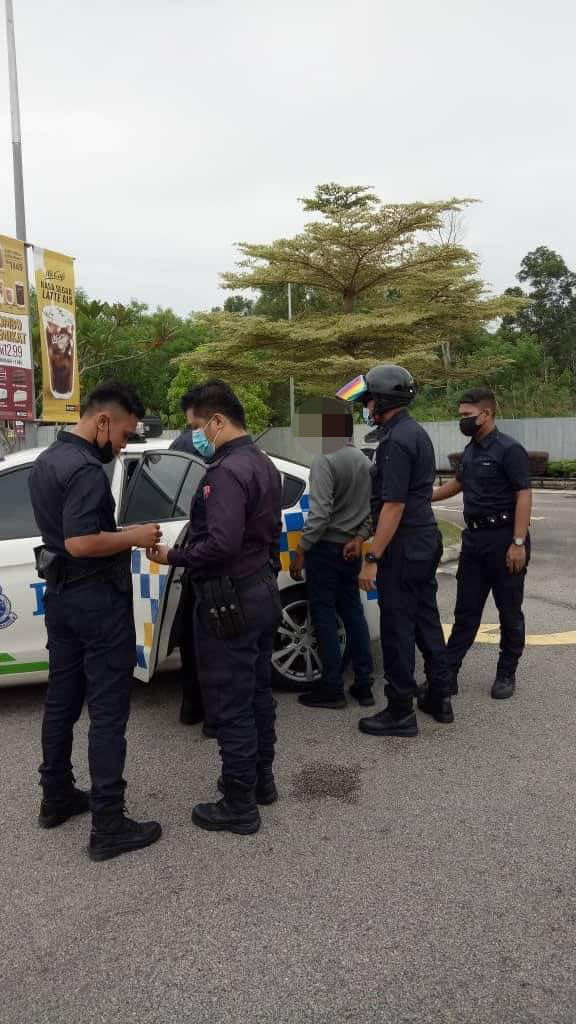 Presently, the case is being investigated under Section 363 of the Penal Code for kidnapping, which upon conviction, can carry a jail term of up to seven years, as well as a fine.
Authorities have also advised parents to be more aware of their children and their surroundings, so that such incidents will not take place again in the future.
Tap here to give us a 'Like' on Facebook and stay up-to-date on the latest news!