Just over the past weekend, fans of the Malaysian Harimau Malaya football team showed up in droves to cheer local players on as they squared off against Bahrain for the second 2023 Asian Cup qualifier Group E match.
Held on Saturday (11th June 2022) at the Bukit Jalil Stadium, the match had even attracted the likes of Malaysian Prime Minister Datuk Seri Ismail Sabri Yaakob in attendance, as well as Raja Muda Selangor Tengku Amir Shah Sultan Sharafuddin Idris Shah and Youth and Sports Minister Datuk Seri Ahmad Faizal Azumu.
Bukit Jalil Stadium flooded ahead of match with Bahrain
And while the sporting finesse of both teams were undoubtedly the true stars of the show, a steady drizzle that began during the earlier part of the evening that later erupted into a torrential downpour over the stadium venue quickly eclipsed the spirit of competition. So much so in fact that the continued rain eventually led to the stadium's field becoming waterlogged before the match had even begun.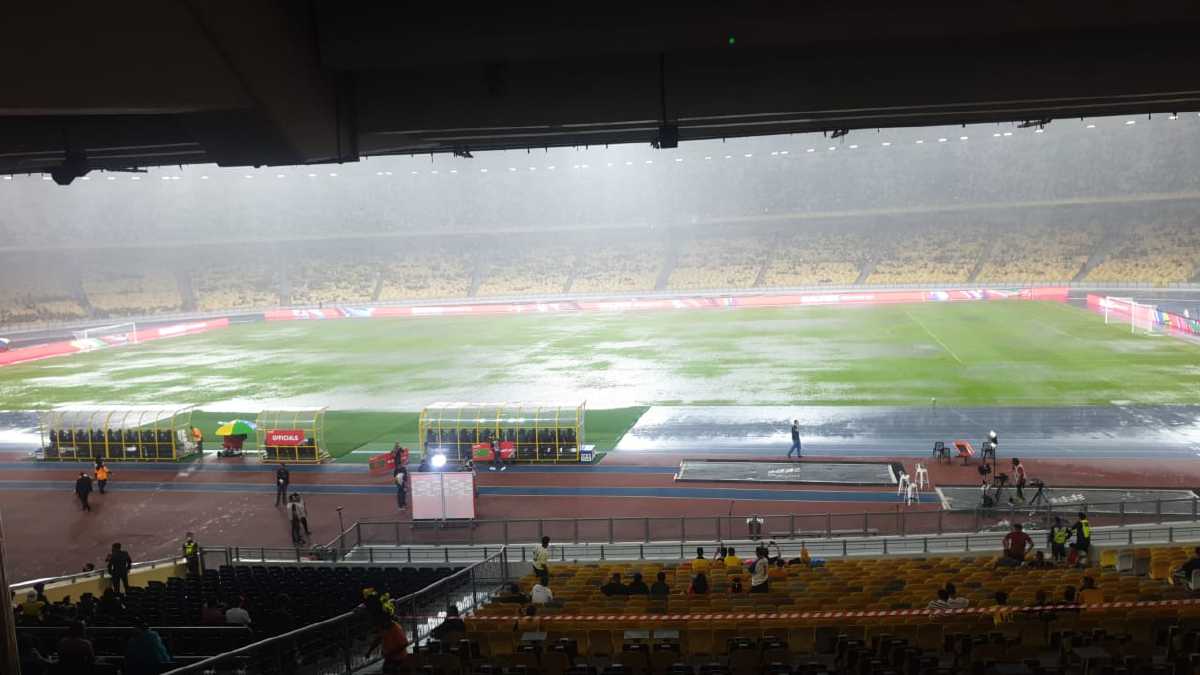 Workers seen using dustpans and brooms to drain field
But most amusingly as local paper Kosmo! reports, workers at Bukit Jalil Stadium were allegedly seen rushing down onto the flooded field armed with dustpans, brooms in a ridiculous bid to try and drain away excess rainwater. Seen dragging the implements over wet turf to no avail, video clips of their efforts such as this one by TikTok user @ikakul have since made the rounds over social media, leading to mixed reactions from Malaysians.
While predictably many had been left amused by the state of how things panned out at Bukit Jalil Stadium, others have raised concerns over the methods used by workers to drain the field, with Malaysia Stadium Corporation (PSM) CEO Mohd Faidz Sanusi saying that doing so could potentially damage the turf, reports Harian Metro.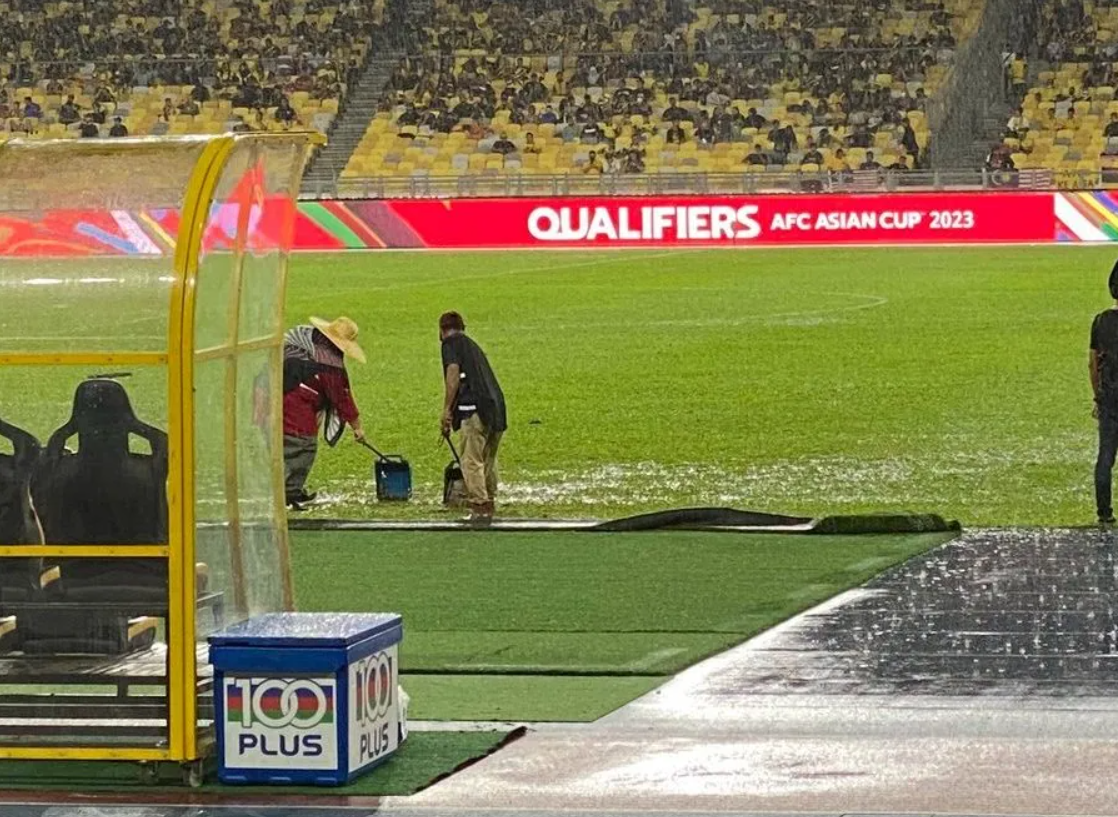 The flooding of the field had also raised questions surrounding the Bukit Jalil National Sports Complex's 2015 facelift which had costed a whopping RM1 billion, as it had also included upgrading works to Bukit Jalil Stadium itself.
After almost RM 1.2 Billions of upgrading works sometime ago under BN /KJ , we still have "Padang Banjir" at our Bukit Jalil Sports Club ! Standard BN ! #AFCU23AsianCup pic.twitter.com/j3Lf3x7kGN

— Ir.Kumar (@skumar176) June 11, 2022
According to Malay Mail and The Sun Daily, the project's first phase was slated to be completed ahead of the 2017 SEA Games, where Malaysia had been tapped to play host, while the second phase had involved the construction of new facilities to complete the venue's transformation into a sports city.
As for the match itself, Bahrain scored a 2-1 victory over Malaysia, according to the New Straits Times.
Tap here to give us a 'Like' on Facebook and stay up-to-date on the latest news!
Also read: DBKL fishes out giant stuffed teddy bear clogging drain system, reminds M'sians how littering causes flash floods