When we think of a couple on their honeymoon, we often think of sweet sentiments and romantic getaways for truly unforgettable memories. After all, there's a whole section of tourism dedicated to newlyweds looking to make the most out of their honeymoon plans, and who will spare no expense to make it absolutely perfect.
Newlywed couple forgoes honeymoon to help bury deceased COVID-19 patients 
But a pair of Malaysian newlyweds decided that in place of an expensive, all-out honeymoon vacation, they would devote their time to another more meaningful cause instead. Just days after their wedding, 34-year-old Muhammad Ridzuan Osman and his wife 26-year-old Nur Afifah Habib, donned a full kit of Personal Protective Equipment (PPE) and returned to the frontlines to help bury those who have died from the COVID-19 pandemic.
In speaking with local Malay paper Harian Metro, Mr Ridzuan explained that he works as a volunteer with a local Non-Government Organisation (NGO) known as Murtadha Dakwah Centre, and happens to also lead the group's Hang Cangkul squad, which offers free funerary and burial services to the underprivileged.
The couple had initially met while doing volunteer work
Actively involved in the group's efforts, Mr Ridzuan is accustomed to sudden calls for aid, and expresses his gratitude for his wife who remains ever supportive of his endeavours. Having been wedded on 12th December 2021, the couple barely took any time off to celebrate before Mr Ridzuan was called to assist in the burial of an 80-year-old elderly COVID-19 patient that occurred on the following Tuesday.
"I told her that a COVID-19 patient had passed away, and she immediately agreed to come along to help me collect the deceased's body from hospital, before heading to the cemetery to prepare for his burial," he said.

"I'm very grateful that she supports my work, and was willing to help out alongside me and my team to see the burial to completion."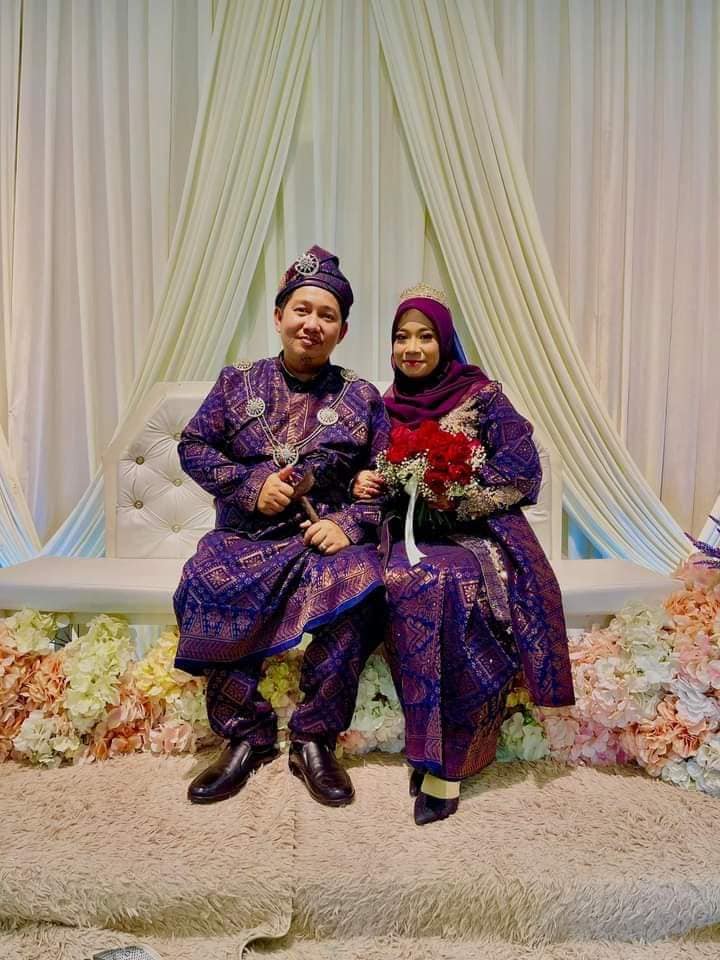 In fact, he reveals that it was through these volunteer efforts where they had first met a year ago, where they had even shared a date on board a funeral van with other volunteers. Gradually, her interest in volunteering led her to join her husband's team, where she now actively assists in the arrangement of burial services for the poor.
For more stories like this, follow us on Facebook! 
Also read: