Malaysia is often touted as being a country that thrives on multicultural harmony, given the shared heritage that so many races have in the collective tapestry of the country's history. With that being said however, instances of racism that stem from stereotypes and racial profiling continue to perpetuate in local society, leaving many from marginalised communities to continue suffering from their effects.
M'sian netizen calls out Airbnb host for racism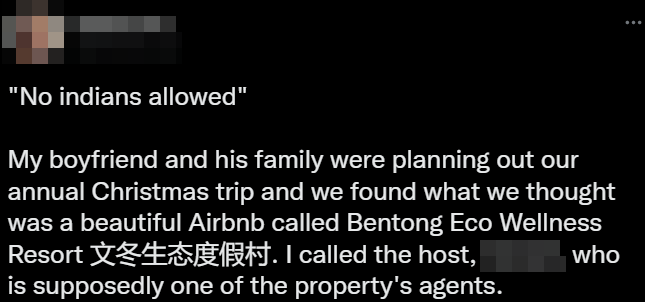 One such case was recently shared by a local netizen over Twitter, who explained that her boyfriend and his family had been intending to plan their annual Christmas trip through Airbnb, and had settled for a villa in Bentong. Upon contacting him in Mandarin, all appeared to go well and her boyfriend proceeded to book the villa for their stay.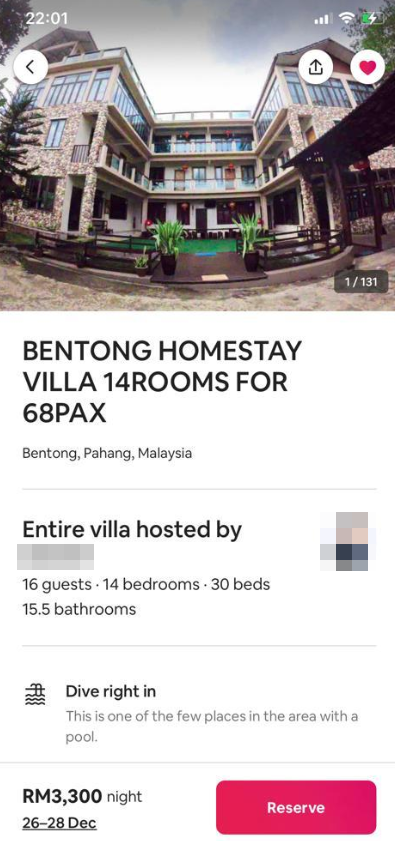 However, when the Airbnb host reached out to the netizen's boyfriend through the app's chat function, he proceeded to ask him for his race. Perplexed as to why it would matter, they soon came to learn that the host would only rent the property out to Chinese and Malay tenants. The host proceeded to cancel their booking shortly after.
Host said that they don't rent to Indians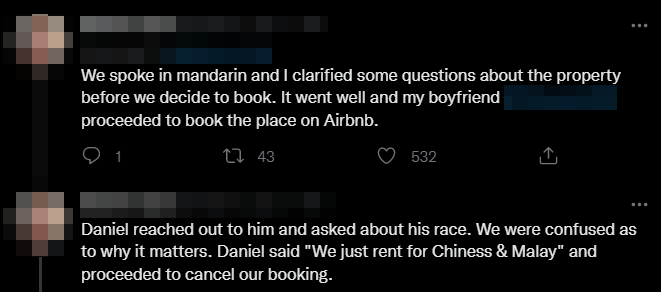 Understandably angered, the netizen's boyfriend demanded for an explanation over their discriminatory policy, and emphasised the fact that him and his family were 'good people'. The host proceeded to claim that they have previously rented the property out to Indians and have had bad experiences with them, as they refused to follow house rules.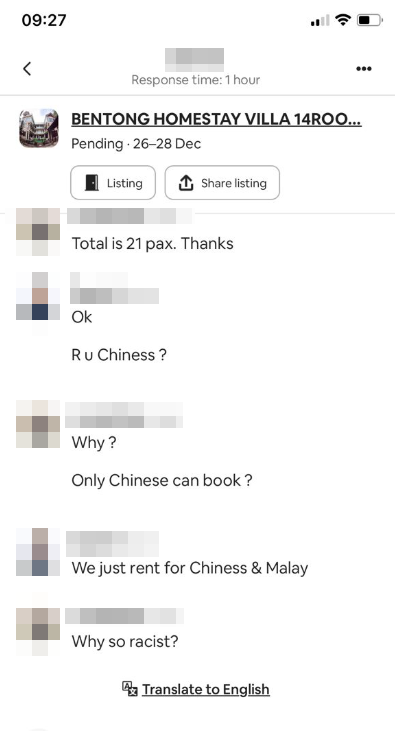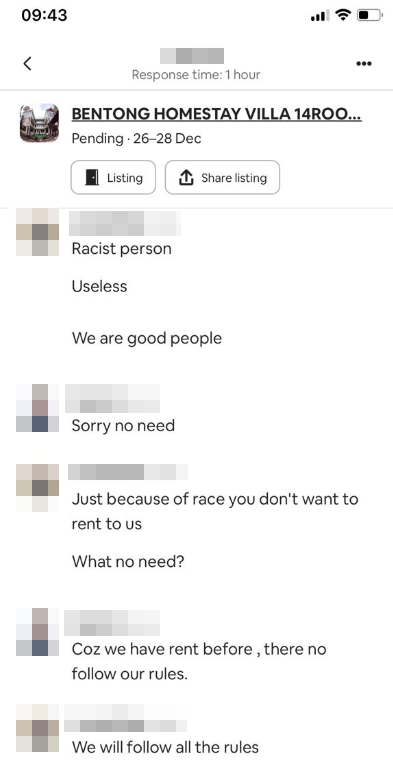 Deciding to call him up over the matter, the netizen said that the host spoke to her in a 'disgusted tone' as he went over why they refused to rent the property out to Indian patrons.
"They're so dirty, they leave the place messed up and stole the property's ice cream," he said.
Unfair to tar an entire race with the same brush
Pointing out that this was a clear act of stereotyping, she criticised the Airbnb host for unfairly painting over all Indians with the same brush over a singular bad experience he had with one individual in the past. She adds that her boyfriend's family have been vacationing for Christmas annually, and have always made a point to clean up after themselves and never encountered such problems.
Going on to say that the property owners could impose a penalty fee upon those who have damaged their property regardless of race instead of implementing racially discriminatory policies, the netizen has urged the villa owners to 'do better'.
Netizen opinions have been divided
Her post has since attracted a variety of different responses from local Malaysians. Some have opined that private business owners are allowed to decide who they want to go into business with, and that the host's reaction was justified as it was due to prior experience.

Others have agreed that the policy was indeed racist, and it was unfair to judge a person's behaviour simply based off on their race. Some Indians have also taken to sharing how they would personally clean-up after themselves in every hotel that they stay in, in hopes of shedding the stereotype.
Airbnb themselves have since responded to the matter, and appears to have taken down the listing from their site as it violates their Nondiscrimination Policy.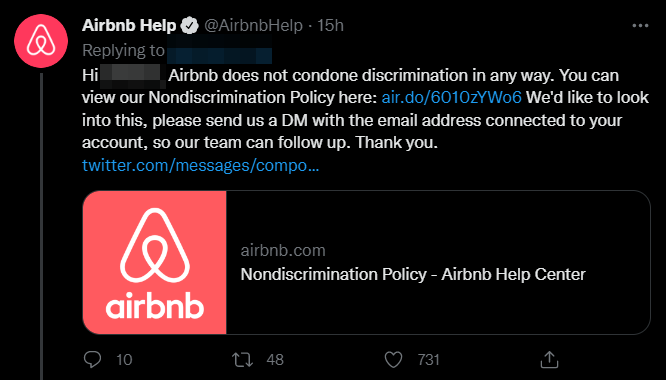 What are your thoughts on this?
Tap here to give us a 'Like' on Facebook and stay up-to-date on the latest news!