Just days after she was seen arguing with members of an upscaled boutique in KLCC, the now infamous 'KLCC Karen' was allegedly sighted at Bangsar Shopping Centre (BSC), caught up in another small altercation with a member of the mall's security yesterday (29th October 2021).
From KLCC to BSC
In a video clip provided to Wau Post by a source who wishes to remain anonymous, a woman in a blue dress can be seen gesticulating at a security guard at what appears to be the entrance leading into the mall.
Our source claims that the woman she had been filming was the very same individual who was seen on Wednesday (27th October 2021) outside an upscaled womenswear boutique in a now viral video. It is unclear from the clip alone as to what the spurred the argument, but it was alleged that it started over her refusal to wear a mask.
From certain moments in the video, we can see that the woman had also been filming the security guard throughout the ordeal before promptly leaving shortly after. Her face is never shown throughout the duration of the video clip.
'KLCC Karen' has been identified by PDRM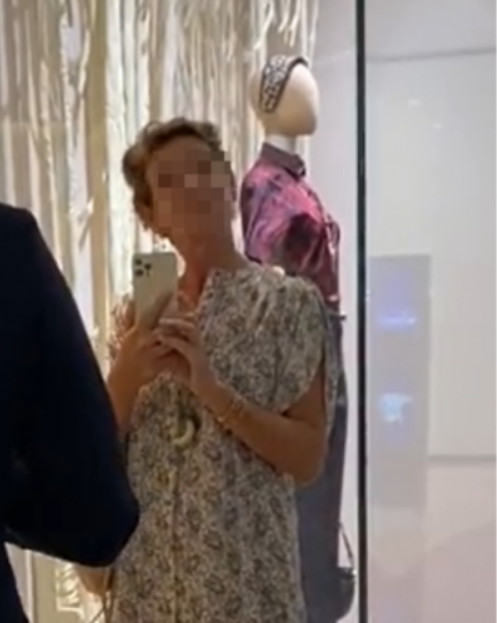 The 'KLCC Karen' is said to have been identified by members of the police, and investigations over her altercation at the boutique are now underway. If she is found guilty, she may face a fine upwards of RM10,000 as well as six months of jail time. Her behaviour has since sparked a media furor among local netizens, with many admonishing her refusal to abide by current COVID-19 SOPs.
Prominent expat media personalities based in Malaysia, such as television presenter Mark O'Dea, have also come forward to apologise on behalf of her behaviour.
For more stories like this, follow us on Facebook!
Also read: 'KLCC Karen' from viral video identified by PDRM, may face RM10k fine or jail