Where marketing is concerned, the sky is the limit. And many brands have been known to go above and beyond to capture that ever elusive 'viral moment' to help propel both their brand and product, whether it be through guerrilla marketing, innovative digital campaigns, or pop-up experiences. And in the case of one café in Thailand, their decision to introduce a series of novelty drinks packed in suggestive bags have helped them achieve just that.
Thai cafe goes viral for selling drinks packed in phallic bags
Located in Southern Thailand province of Songkhla, Chadeen café is known for selling a wide assortment of beverages, including Thai milk tea, green tea, coffee and fruity sodas. However, in a bid to attract more customers and set themselves apart from the competition, the café has recently launched a new line of packaging for their drinks that have led to many raised eyebrows. Instead of what one would expect by ways of a regular plastic drink container, their drinks would now be packaged in phallic looking plastic bags.
For a lack of a better word, the bags were designed to appear in the shape of a penis.
As one can expect, the cafe's marketing ploy paid off, and the Facebook post featuring their new phallic drinks shot to fame  overnight within the region, accruing over 29,000 shares and as many as 13,000 comments according to The Thaiger.
"Don't stare at it for too long! You won't be able to bear it! Please, don't be too serious. Let's have a laugh. When you have our drinks in hand… everyone will stare at you!" they wrote in an accompanying caption.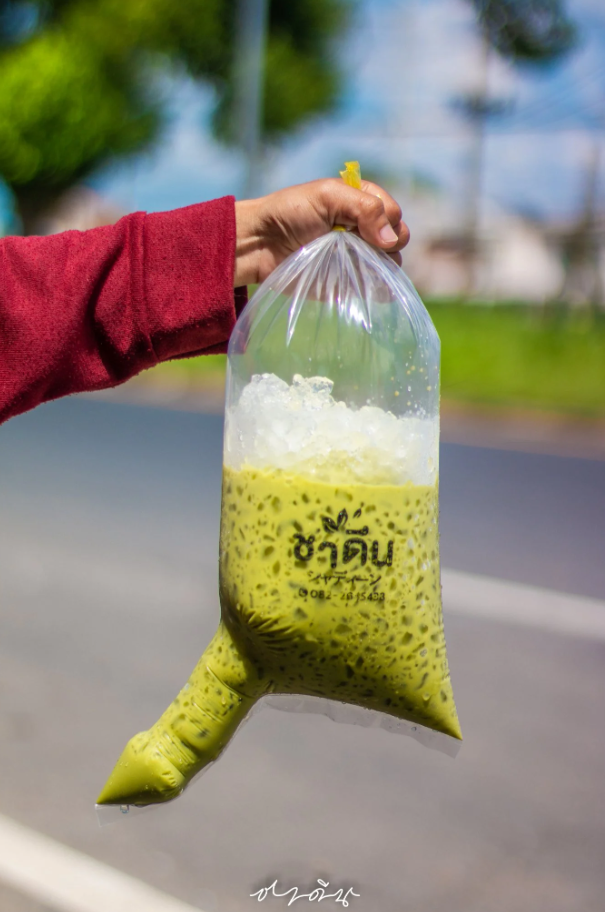 Netizens left tickled and amused
Many have left tongue-in-cheek remarks, while others have wondered if customers are meant to finish the entire drink in one go, as the downward angle of the appendage would make it difficult to keep the remainder of your beverage for later, without spilling it all over the place.


Cafe has since stopped selling drinks in the phallic bags after 'sensitivity issues'
Unfortunately for those of you who are looking to whet your *ahem* thirst with one of these phallic-shaped beverages, you will be disappointed to know that the café has since decided to discontinue them over 'sensitivity issues'. They have also taken down the original viral post from their social media pages.
With that being said however, the café has also been known to try out other novelty packaging ideas, including serving their drinks in a frappe cup decorated with mini ice cream cones filled with whipped cream, as well as an outrageously long drinks bag with a straw to match.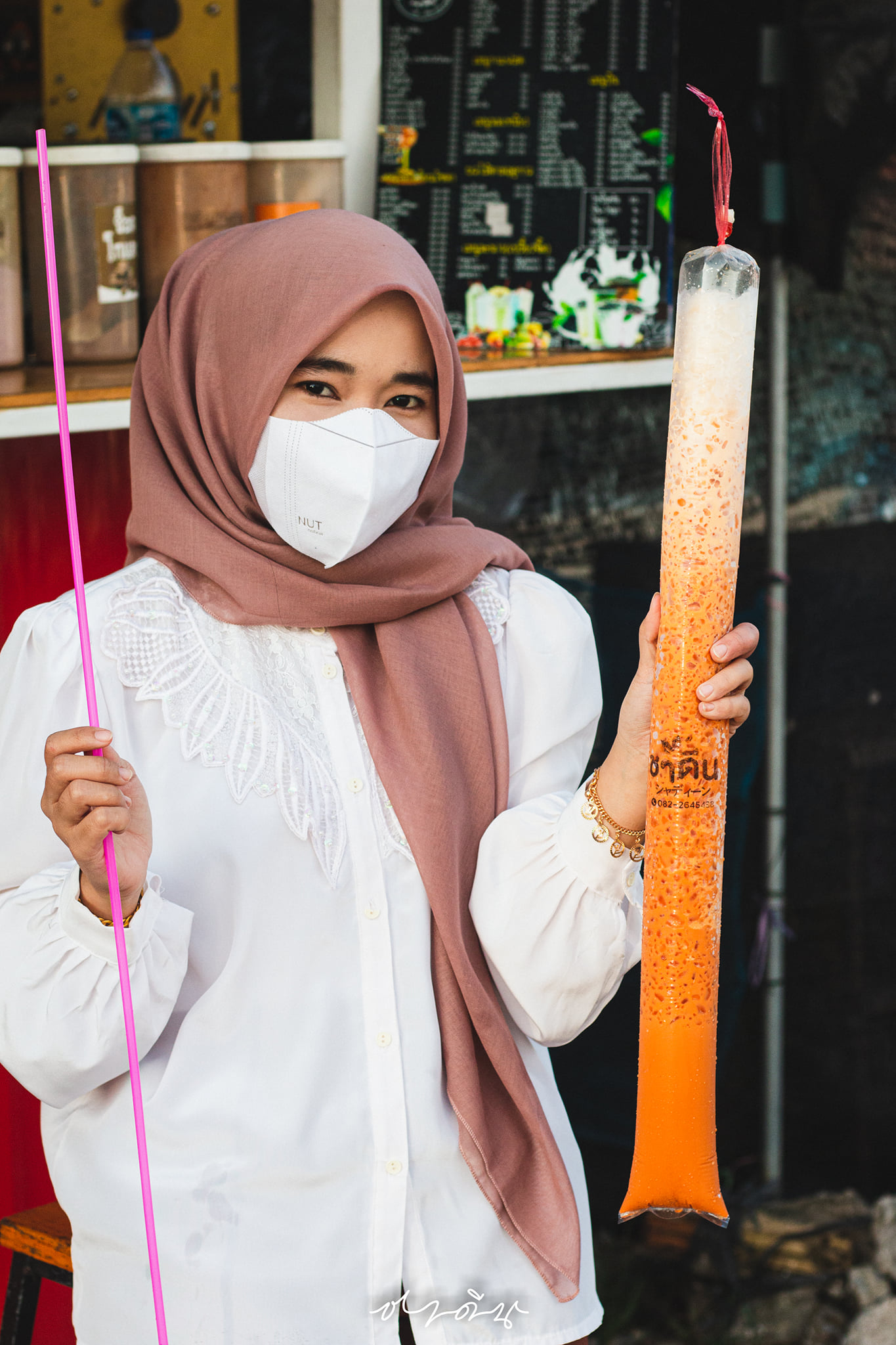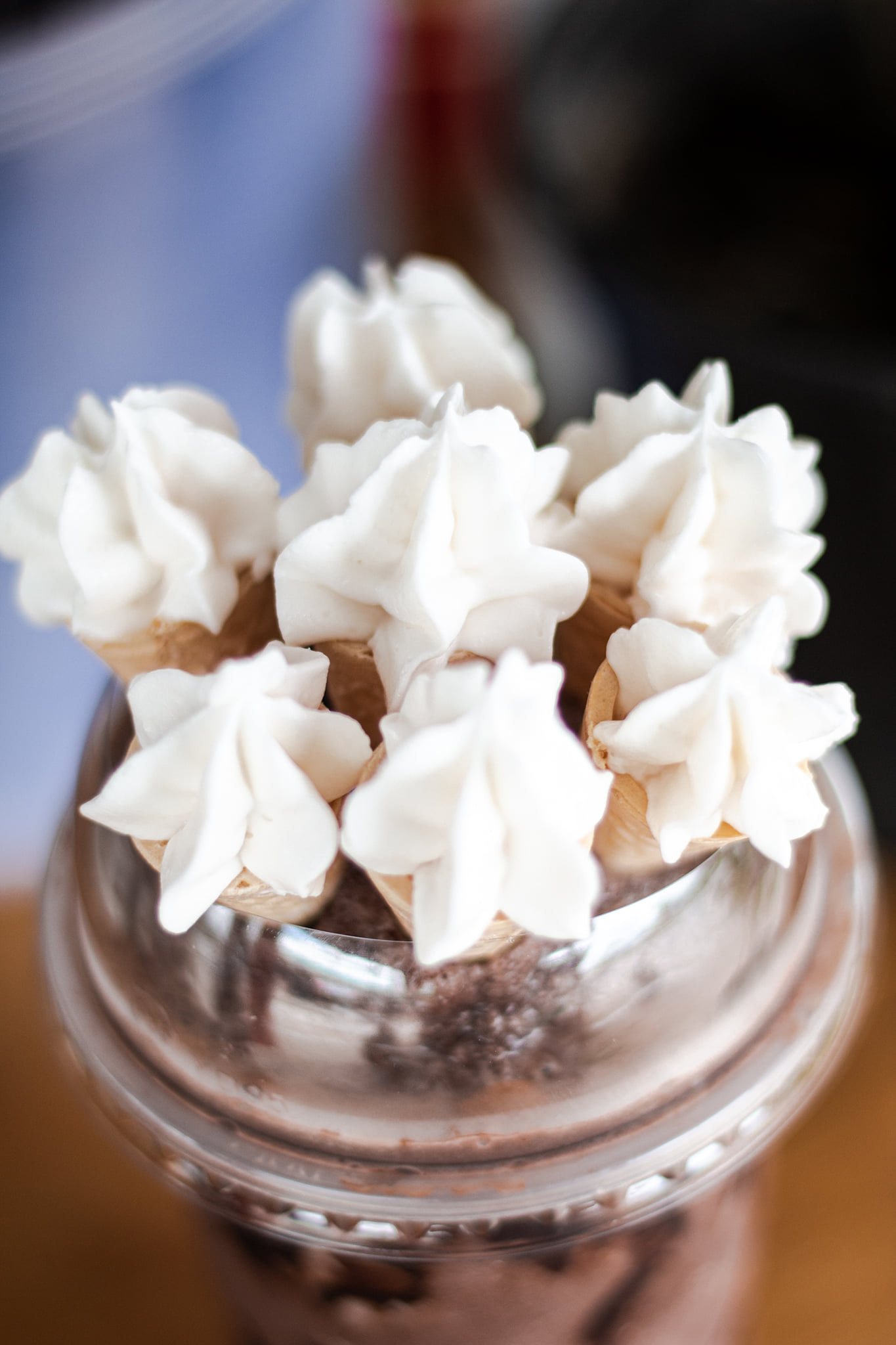 For more stories like this, follow us on Facebook by tapping here! 
Also read: "My roti canai is still 50 sen," Melaka vendor strives to keep prices low so that even the poor can afford to eat