It would seem that Datuk Seri Rina Harun can hardly catch a break recently, after a number of controversies and criticisms were lobbied against her over the past week with her involvement in a number of flood relief efforts. The first came about after she had been accused of organising a lavish banquet to commemorate her own flood aid initiative despite flood victims being barely able to scrape by in the wake of the disaster.
She was then embroiled in another controversy when she was seen wearing high-heels to visit a flood relief centre, and most recently earned the ire of netizens when calling the 'DO NOT DONATE TO GOVERNMENT' social media movement 'inappropriate'. In fact, as of writing, she is currently the top trending topic in the country.
Rina Harun hosing down an already-clean drain
Well, the Malaysian Minister of Women, Family and Community Development is now finding herself in yet another social media debacle, after netizens called her out over a video clip which showed how the Minister 'turun padang' aka going down to the ground to help out with the clean-up efforts. In the now viral video posted by netizen @dylawok, Datuk Seri Rina was seen hosing down a small gutter behind Sekolah Kebangsaan Salak Tinggi, which has since been converted for use as a flood-relief centre.
Rina,
Kau cuci apa tu hanat, situ lumpur semua orang dah bersihkan apa lagi yang kau buat? Elok ambil water jet tu sembur otak kau!#DaruratBanjir pic.twitter.com/FFW0xrwBR4

— dylawok (@dylawok) December 26, 2021
But what netizens noticed was the fact that instead of getting her hands dirty in the most literal sense by assisting in more rigorous clean-up efforts, all Datuk Seri Rina was doing was using a high-pressured waterjet to hose down what appeared to be an already clean area, devoid of any signs of filth or mud that was typical to flood-hit scenes. Others still have asked why she didn't offer to help the cleaning efforts at the homes of flood victims instead, which were in a more dire condition.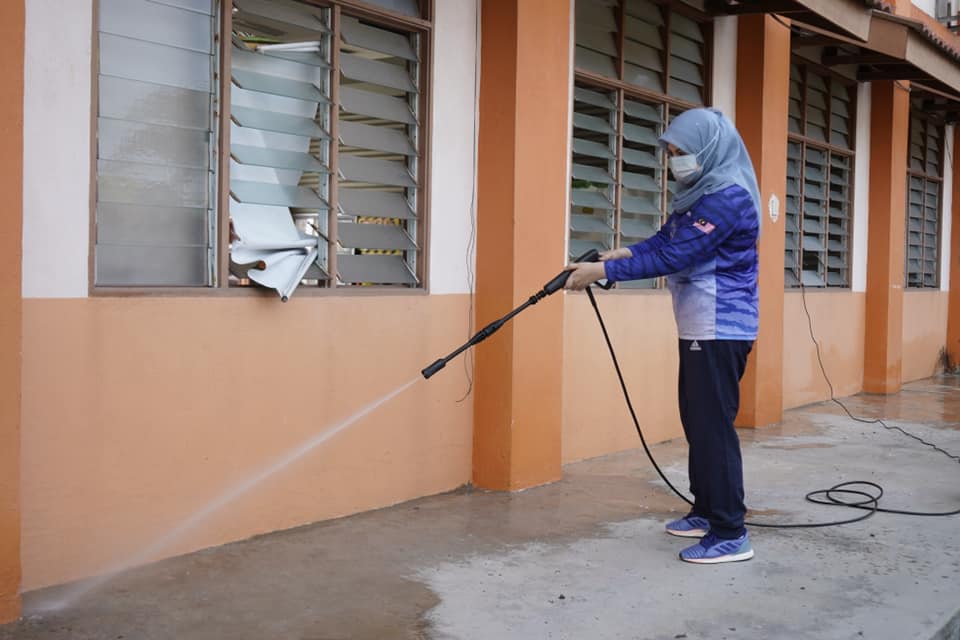 They have also pointed out the fact that she was surrounded by a small team of photographers who were present to document the clean-up process, leading many to believe that she was simply staging the entire scene to show her support for the flood relief efforts.
She was actually cleaning rat-droppings, says JKM
Well, apparently the Malaysian Social Welfare Department has since come forward with a statement to defend Datuk Seri Rina Harun's involvement in the clean-up efforts at Sekolah Kebangsaan Salak Tinggi. Released on their official Facebook page, the statement mentions that she had been enlisted to assist in the school under the department's request.
They went on to explain that Rina had actually been tasked to clear away rat and bird droppings, which she did by using the waterjet seen in the video.
"As the waterjet machine was already there, Datuk Seri Rina accepted the request and did the work with an open heart,

YB Datuk Seri Rina also helped fold away tents that were used by flood victims for future use." the statement mentions.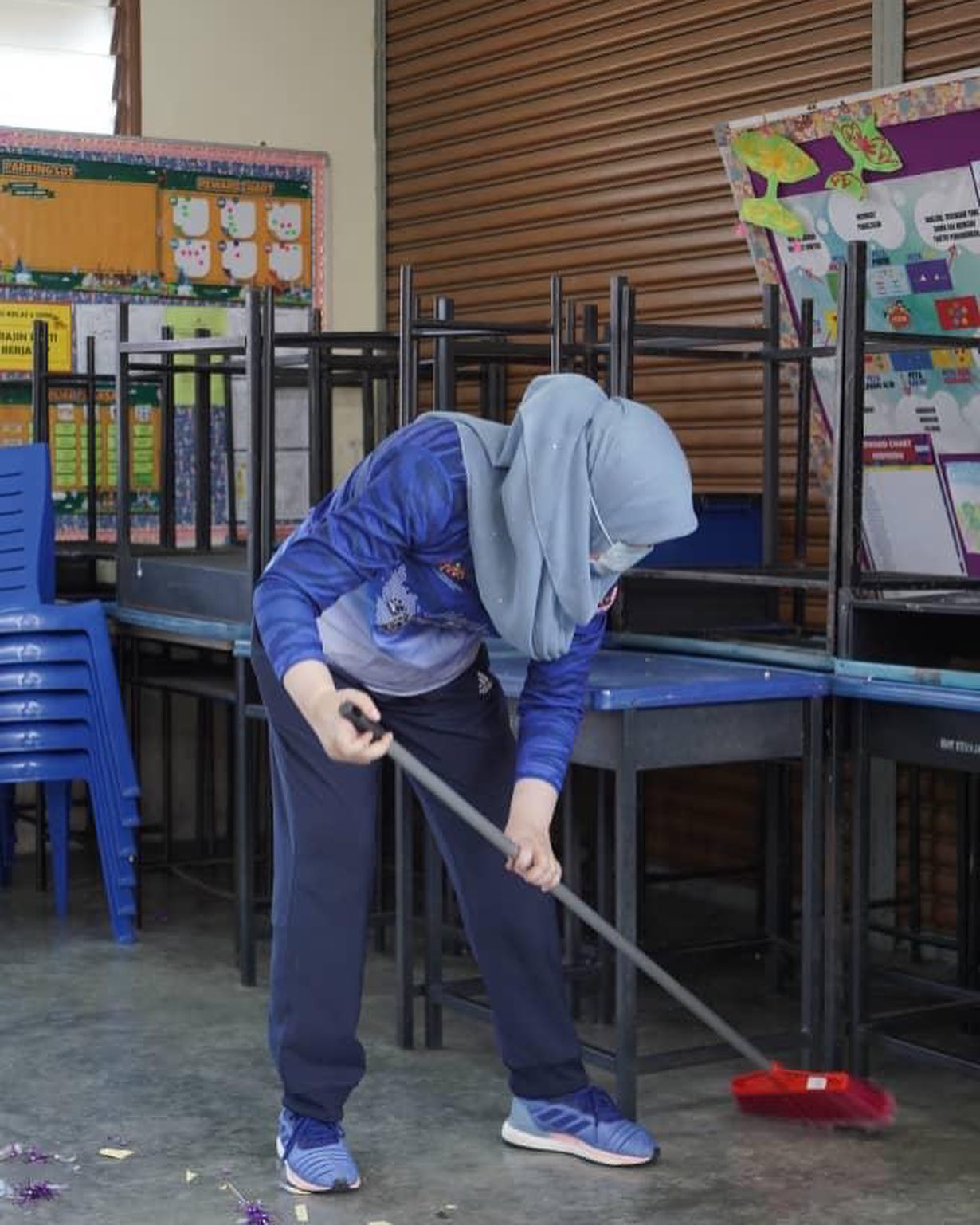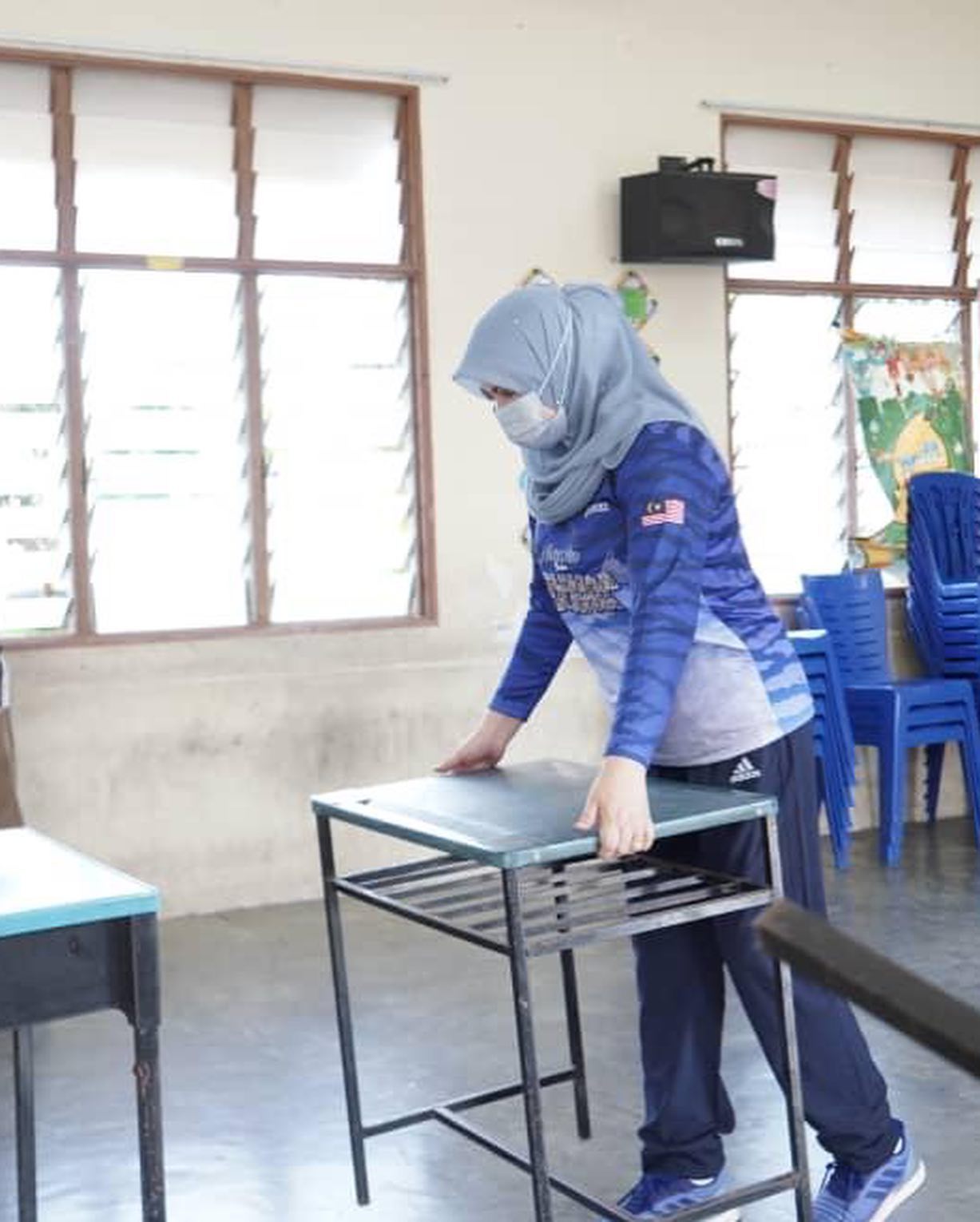 Due to this fact, they have admonished netizens for raising incorrect accusations against her during the clean-up effort, and have instead encouraged those who are able to lend a much-needed hand to those who are affected by the floods, instead of stirring provocation.
For more news like this, follow us on Facebook!
Also read: Rina Harun says 'Do Not Donate To Government' campaign organised by netizens are inappropriate in times of crisis