Talk about young and talented, this Chinese-American girl was signed on to a music label at the age of 16, made her name known through The Voice of China reality singing competition, written songs for big names like Jolin Tsai, Hebe Tien, Yoga Lin, and Rainie Yang, nominated for the Golden Melody Award for Best Chinese Female Singer, and… the list of her achievements goes on. With all that under her belt, prolific singer-songwriter has only turned a youthful 24-years-old this year, and has barely even gotten started. 
In an exclusive interview with WauPost, Karencici talks about her early blooming journey in the music industry and her music style.
Karencici, from L.A to Taipei 
Packing up to go on a lone journey all the way from Los Angeles to Taipei, Karencici doesn't dispute how challenging the process of transition has been. At the age of 16 without the familiar support of friends and family around her, she had to figure out how to improve and break through on her own to prove that she's worthy of an album.
"That took about 4 years and I finally had my first release after that, the waiting part is always challenging."
After dropping her debut album SHA YAN in 2018, she went on cut her teeth on more stellar tracks in the following years. She bagged the Best R&B Single with her single Timeless at the 10th Golden Music Award in 2019 and her second album – 99% Angel made it to the Golden Melody Award for Best Chinese Female Singer as a nominee too. In 2021, she even joined Jackson Wang's project hip-hop supergroup– PANTHEPACK, along with hip-hop artists J. Sheon and ICE. 
Karencici's outstanding achievements with her music have received much love and support from fans worldwide. When asked what is the singer's most memorable performance from her career so far, she reminisces her first-ever solo concert – Collagen Full. And that comes as no surprise, with the artist sharing how starstruck she felt to see her fans turning up in person for the chance to see her perform in person.
"My most memorable performance from my career would have to be my first ever concert, it was just crazy to even see people coming to support and to see them singing along to my songs."
Musical stylings that reflect heritage
Ranging from pop to R&B and a touch of hip-hop, Karencici's stylings are varied owing to her background that intermingles both East and West. She adds that she enjoys creating music that represents her Asian heritage.
"I'm always trying to find a way to connect the East and West with my art."
Presently, she is in the midst of working on more po-leaning music that could cut through the traditional Mandrin music market, which has been saturated by a deluge of slower paced, heartfelt ballads. 
"I just want to bring something fresh for the younger generations."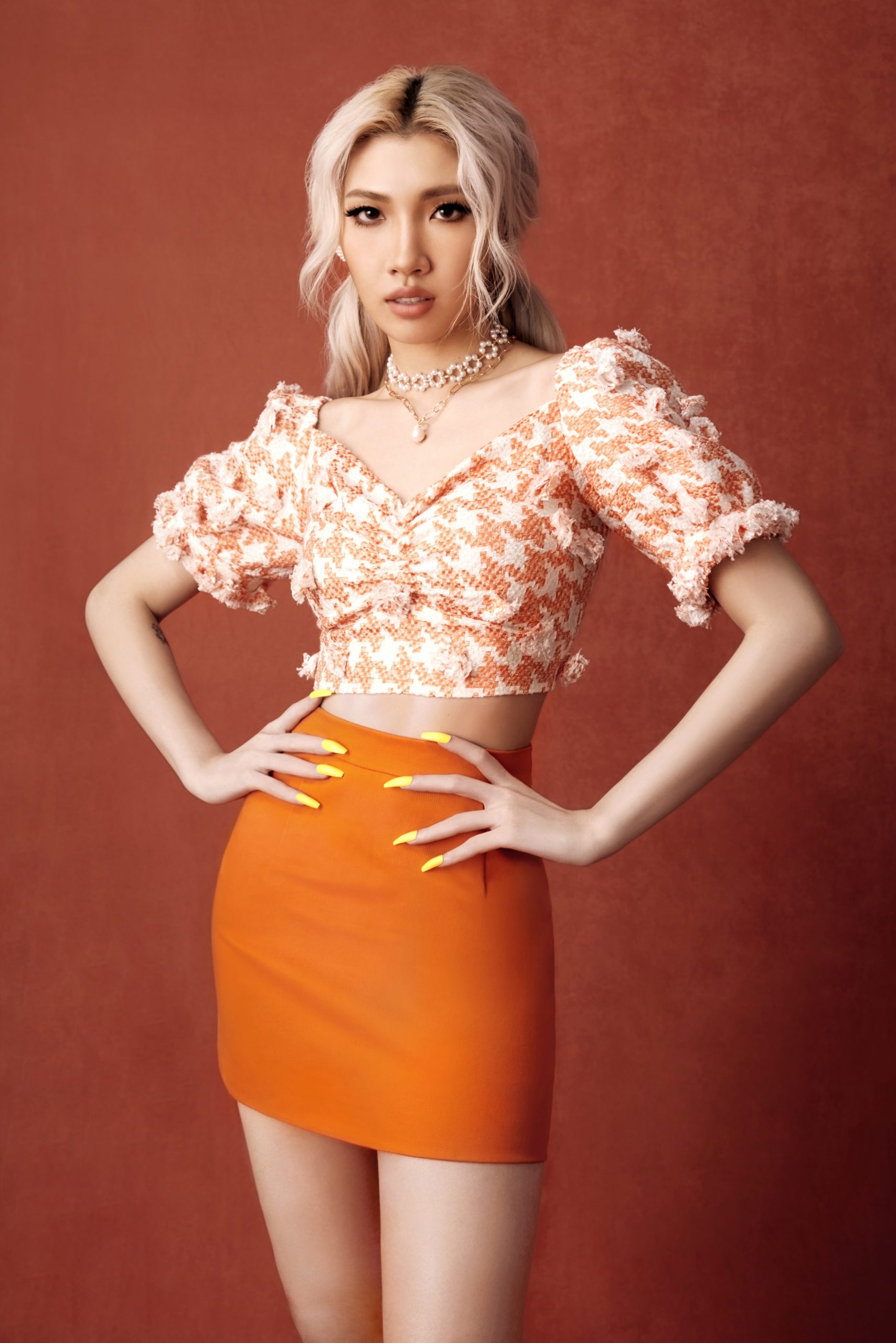 Instead of resorting to an intentional and contrived process, Karencici prefers to let inspiration come naturally when making music. Take her latest single, Kiss Me for example, which she reveals to have been inspired by a classic mandarin song Gei Wo Yi Ge Wen by Chang Lu released in 1994.
"I liked the original song a lot and I just wanted to make it my own version."
Watch Karencici live in Malaysia this weekend
Karencici is set to perform at the Chalet Edelweiss Unwind event in Genting Highland this Saturday (22 October 2022). Commenting on her long-awaited visit to Malaysia, she shares that she is excited to be back to meet Malaysian fans again and of course, to 'eat some good Malaysian food!'
Tap here to give us a 'Like' on Facebook and stay up-to-date on the latest news!
Also read: M'sian music Casanova, NYK, drops his new single 'IWBWY' & talks about his music chapter