It goes without saying that Malaysia's landscape consists a colourful tapestry of different races, cultures, faiths, and heritages, given the common history that we all share with this country. Given that fact, this grants us all a great opportunity to learn from one another in terms of the differences that we inherently share, in order for us to not just coexist, but live harmoniously together.
Penang man invites his Muslim staff to join him at Christian friend's funeral
And for one Penang restaurant owner, he decided to make an effort in bridging the gap between faiths by bringing Muslim members of his staff along with him when he attended the funeral of his late-friend who had recently passed away from a heart attack.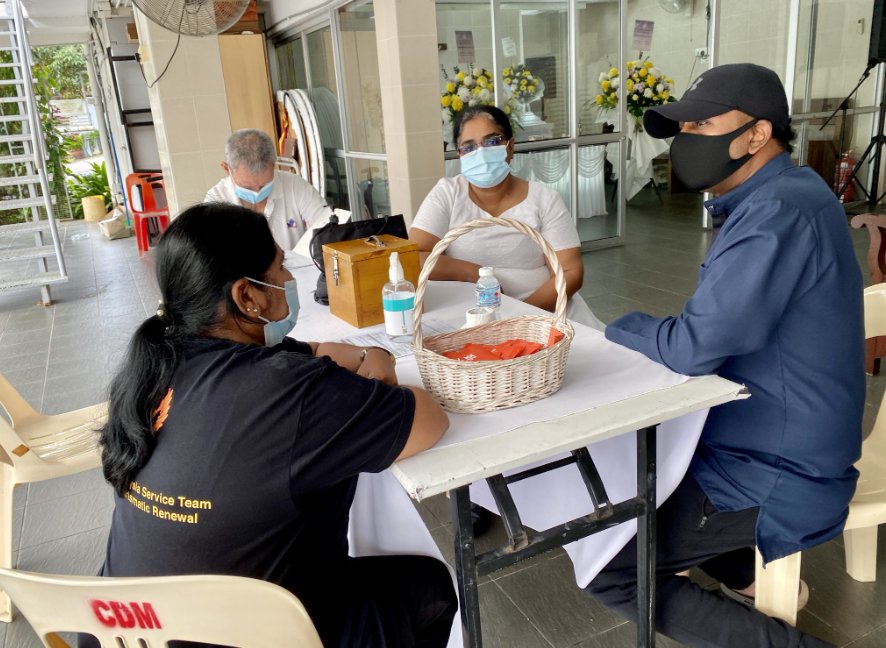 As reported by local newspaper Sin Chew Daily, Mr Ahmad Basri had invited them to join in the funerary services, which were held in a Catholic church as his late-friend had been a Christian. The 56-year-old proprietor had known the deceased for 44 years since they first met in high school, and had remained close friends all their lives until his passing.
An Indian-Muslim who converted when he was 18-years-old, Basri said he had made the decision to do so as he hoped that the experience would promote mutual respect between all races in Malaysia, regardless of race or religion. He adds that he had also previously brought his staff to the Taoist funeral of another friend for the same purpose.
Hopes that it will encourage unity in Malaysia
In both cases, his employees have kept an open mind and were willing to go with him to attend both funerary services and even participated in some cultural customs as well. Prior to bringing them along the first time around, Basri said that he had reminded his employees to dress modestly and not to make much noise, while reminding them to express their condolences to the family.
When asked if he has received any criticism for doing so, Basri said that he hasn't received any so far, but welcomes any criticism he receives as it would grant him the opportunity to educate others.
Tap here to give us a 'Like' on Facebook and stay up-to-date on the latest news and stories!
Also read: M'sian Muslim man celebrates Chinese wife's heritage with cross-cultural wedding customs in a show of harmony