If there is one thing that many of us Malaysians can agree to, it's in the fact that the 15th General Elections have left the nation in a state of tense patience as we await the naming of the 10th Prime Minister and Federal Government. This comes after a hung Parliament was declared when neither Pakatan Harapan nor Perikatan Nasional has managed to accrue the necessary 112 seats to secure a divisive win and declare a simple majority.
Most worryingly, it would also appear that election frenzy has also stirred up murmurs of the tragic May 13th incident over social media, leading to law enforcement authorities and platform owners such as TikTok to issue warnings against the creating and dissemination of racist, discriminatory hate speech that may disrupt the peace.
PDRM to mount 24-hour nationwide roadblocks in all districts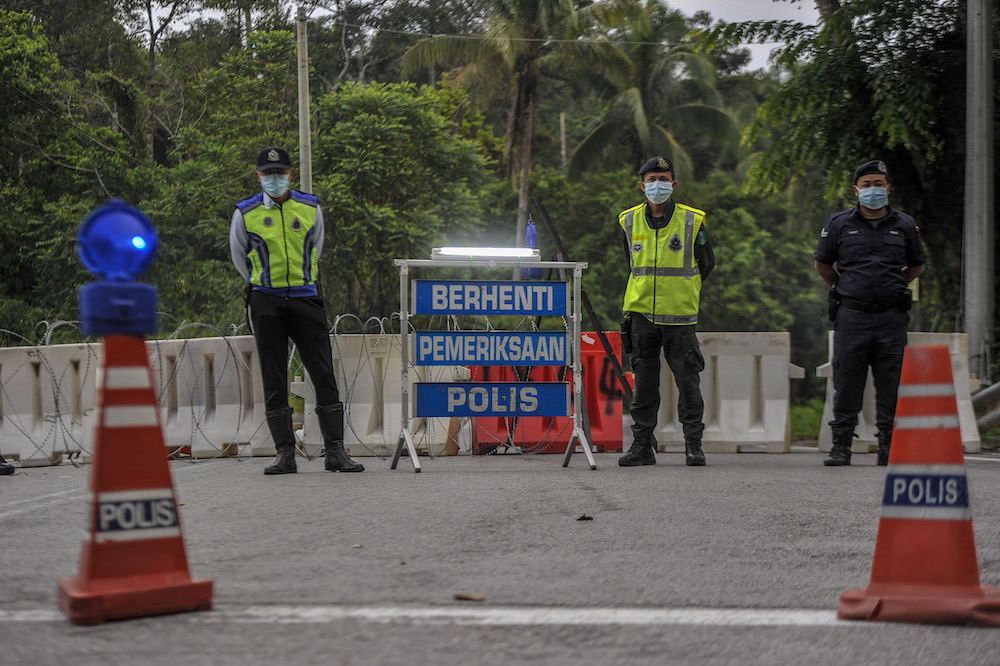 And now in a most recent statement released by the Inspector-General of Police (IGP) Acryl Sani Abdullah Sani, the Royal Malaysian Police will apparently be mounting round-the-clock roadblocks in 'strategic locations' of every district across the country. The roadblocks have already been deployed since yesterday (November 22nd, 2022), and will remain in place until further notice.
The decision to implement the roadblocks was said to be for the sake of reducing instances of crime in the nation by improving the police's omnipresence.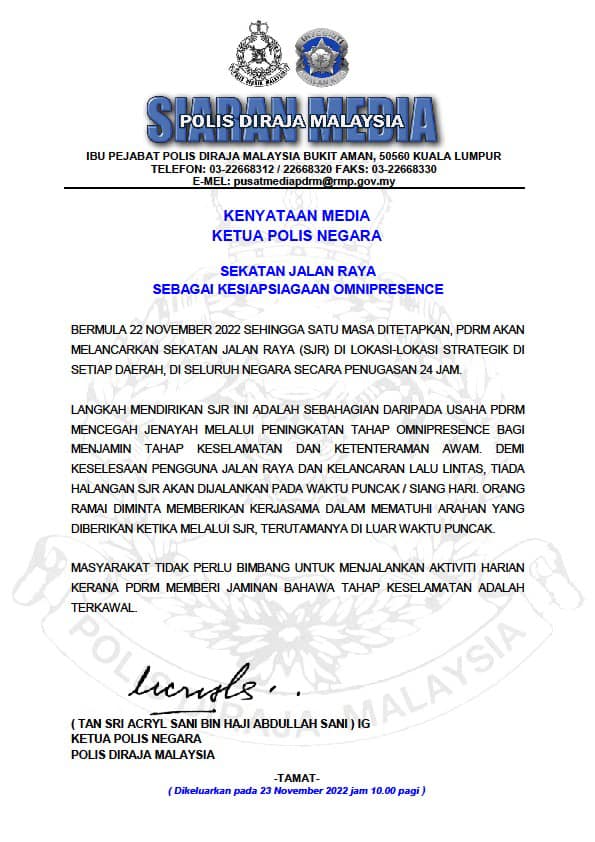 With that said, the police say that the roadblocks will not be enforced during peak hours and the day (waktu puncak/siang hari) to ensure that traffic remains unaffected. Malaysians have been urged to remain calm, provide their fullest cooperation and obey the instructions issued by law enforcement officers when passing through these road blocks, especially during off-peak hours.
Malaysians have also been reassured that they may continue to carry on their daily activities as normal, as the police have vowed to ensure that the level of safety for everyone remains controlled at all time.
Tap here to give us a 'Like' on Facebook and stay up-to-date on the latest news and stories!