While many pet dogs are often considered to be cherished members of the family and are treated with dignity and respect, the same cannot be said of those who are born on the streets and left to fend for themselves. This is especially true of stray dogs living with the constant stigma of being considered dirty or violent, which has contributed to the unscrupulous killing of these animals.
Over 20 dogs found poisoned to death outside Taman Tasik Cermin Eco Park
Last Saturday (26th February 2022), it was reported by The Star that over 20 stray dogs were said to have been found dead in close proximity to the popular Taman Tasik Cermin Eco Park in Ipoh. According to former eatery worker Mr Wong Kee Yuw, who has been feeding the strays in the exact same location for over 20 years, he had found the group of lifeless carcasses when he went to feed them in the morning.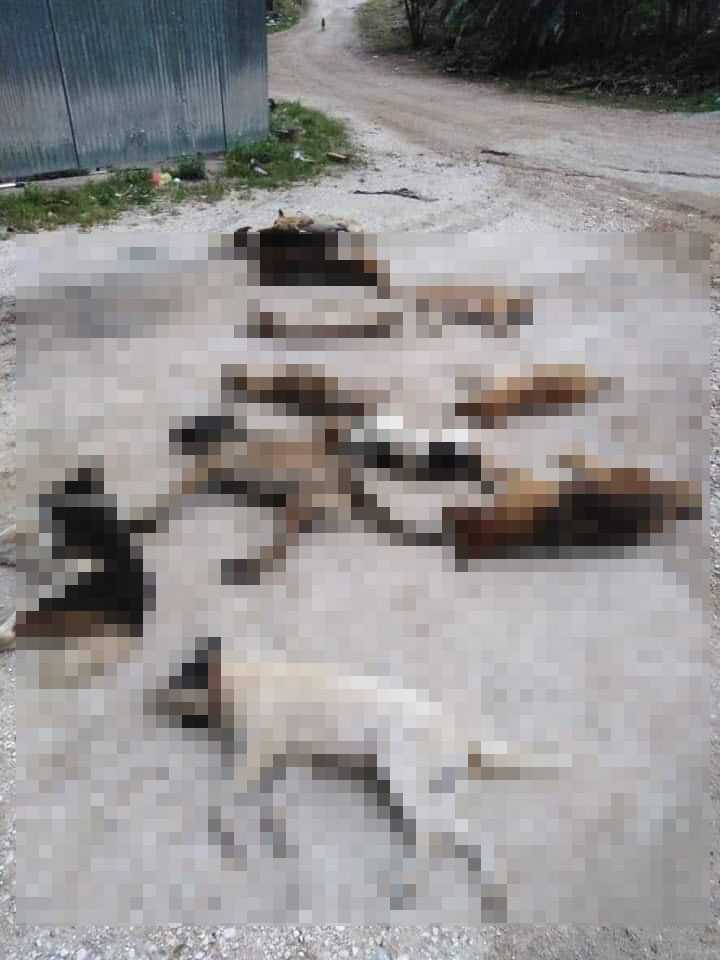 "I do not know who would be so cruel and inhumane to do this to them," the 61-year-old man said.
He points out that he has been feeding the dogs every morning and that they had never once caused trouble for factory workers or lorry drivers who were working in close proximity. In fact, they were often well-aware of the fact that Kee Yuw was feeding the animals.
Animal rights groups call for stricter regulations to be enforced
Photos of the animal's bodies have sparked outrage across social media, with animal rights activist group Persatuan Haiwan Malaysia – Malaysia Animal Association taking to their official Facebook page to urge for an investigation into the cause of the animals' deaths. Calling out the fact that these killings continue to perpetuate due to misconceptions and stigmas that have been long associated with stray dogs, they have also requested for a review of Dog Licensing and Dog Breeding House By-Laws to be reviewed by the authorities.
"The control of dog ownership by factories, construction sites, industrial areas and plantations needs to be introduced to prevent the uncontrolled breeding of dogs that can result in the mass killing of innocent animals."

"Rules that mandate the sterilisation of dogs should be enforced against all dog owner licensees to control the unnecessary breeding and dumping of stray dogs. This is also a measure to control the dog population and prevent conflicts with regards to comfort, religious laws, or issues of safety from within a community." they wrote.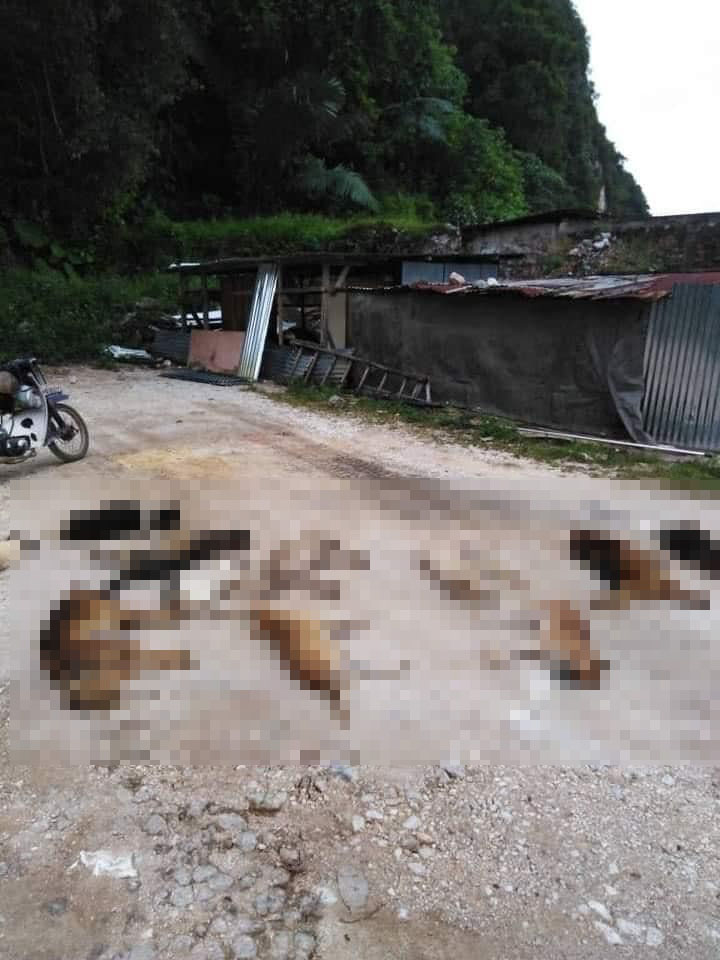 Ipoh city mayor Datuk Rumaizi Baharin has also advised residents against acting on their own to deal with the matter of stray dogs in their area, and to contact the proper authorities instead. He further clarifies that city council workers were not behind the killing of the animals.
"This is a misunderstanding. When our workers arrived, the strays were already dead, and burying them was our responsibility,"
It is worth noting that this isn't the first instance of mass killings of stray dogs to have occurred, Just weeks ago, eight dogs were found poisoned to death near a row of shoplots in Lahat Mines.
For more news like this, follow us on Facebook by tapping here! 
Also read: M'sian man nurses a stray dog back to health after an accident, now they're both inseparable best friends