Domesticated animals generally lead incredibly pampered lives. In many cases, we may often see pet cats or dogs being lavished with the best that life has to offer, and are often left not wanting for anything else. But not all animals are quite nearly as lucky to have a home they can call their own. In fact in most cases, stray dog and cats are often left to survive the harsh reality of living on the street, and are often dependent on the kindness of humans to get by.
M'sian befriends stray dog & now they're BFFs
But fortunately for one stray dog who had been living in Faroq Aqil Zainal Abidin's family farm, it is by merit of kindness that has saved her from living as a stray. Farouq, who also goes by @farouqzainal on social media, has become something of an overnight social media sensation after sharing his experience with tending to the stray dog he found wandering on his family's estate through TikTok.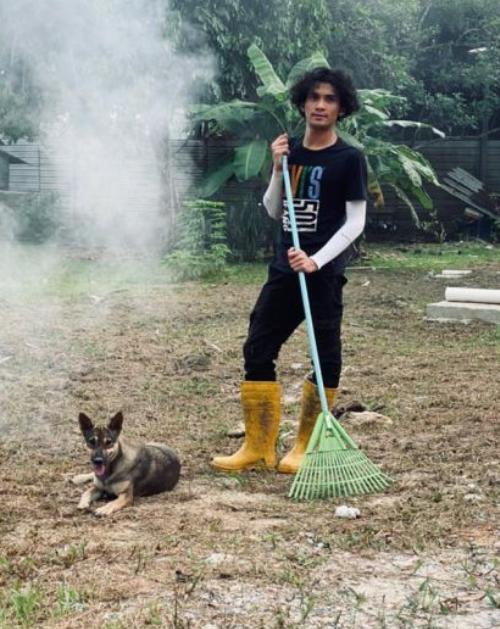 In speaking with Malay daily mStar, the 24-year-old said that he discovered the dog a few months ago. According to Farouq, it had previously been living on the grounds of a steel factory adjacent to his family's own plot of land.
"But every time we visited our farm, the dog would come along. Initially, she appeared to be very afraid of me. But then I started to feed her daily."
"Then came a day when the dog was struck by a car and her foot was injured as a result. I nursed her back to health and ever since then, she has grown to become incredibly affectionate with me." he said.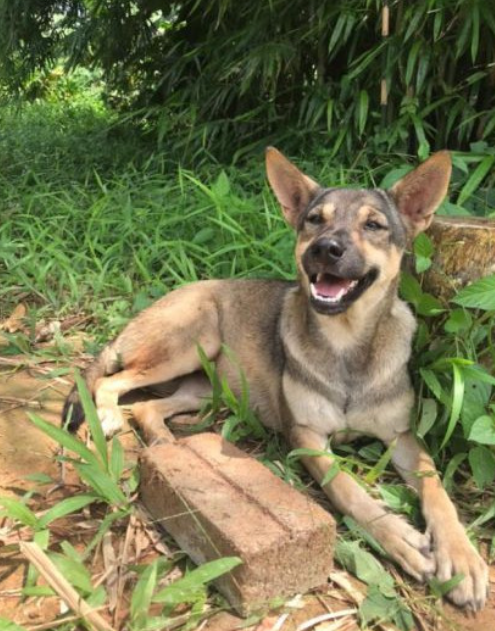 Their bond was built over time, with Farouq initially feeding the dog from a distance as the animal wouldn't dare approach him up close. But since treating her wounds, they have become inseparable best friends.
"There used to be another male dog too, who also lived on the factory grounds. But unfortunately, the factory workers told me that he was unfortunately killed after being involved in a traffic accident."
Had initially filmed his videos as a keepsake 
Unwilling to let these precious moments spent with the dogs fade away, Faroq then decided to start uploading a series of short video clips on TikTok, where his memories of the animals can be kept for posterity. But it would seem that his videos have clearly won the hearts of netizens across Malaysia, with a following of over close to 10,000 people.
"I believe that we will be blessed if we treat animals well. It doesn't matter if they are cats, dogs, or whatever other kind of animals. All animals deserve to be treated well," he said.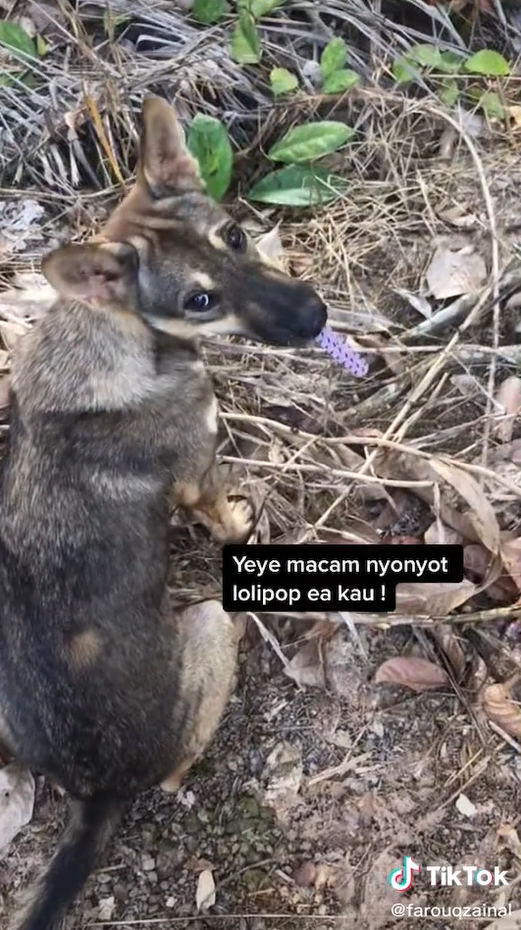 While some have questioned him about taking care of a stray dog as a Muslim, Farouq says that he does not wish to make an issue out of it and simply wants to provide all animals with care and respect.
For more news like this, follow us on Facebook! 
Also read: Poisoned stray dog that nearly died is saved by quick-thinking M'sian who nursed it back to health