Among some of the most insidious, yet rarely discussed dangers that can occur while driving is carbon monoxide poisoning. Typically occurring as a result of a leak from the car's exhaust system, the invisible and odorless gas could seep into the passenger compartment of a vehicle, causing occupants to inhale and eventually suffer from the effects of carbon monoxide poisoning.
Woman embarks on road-trip with her family
And in the case of one family, this could very well have spelled lethal consequences had they failed to receive immediate medical attention in the nick of time. As shared by Facebook netizen Nur Jalilah Leyla, she recounts how she and her family had been travelling en-route from Kuantan, Pahang to Tanjung Karang, Selangor on that fateful day.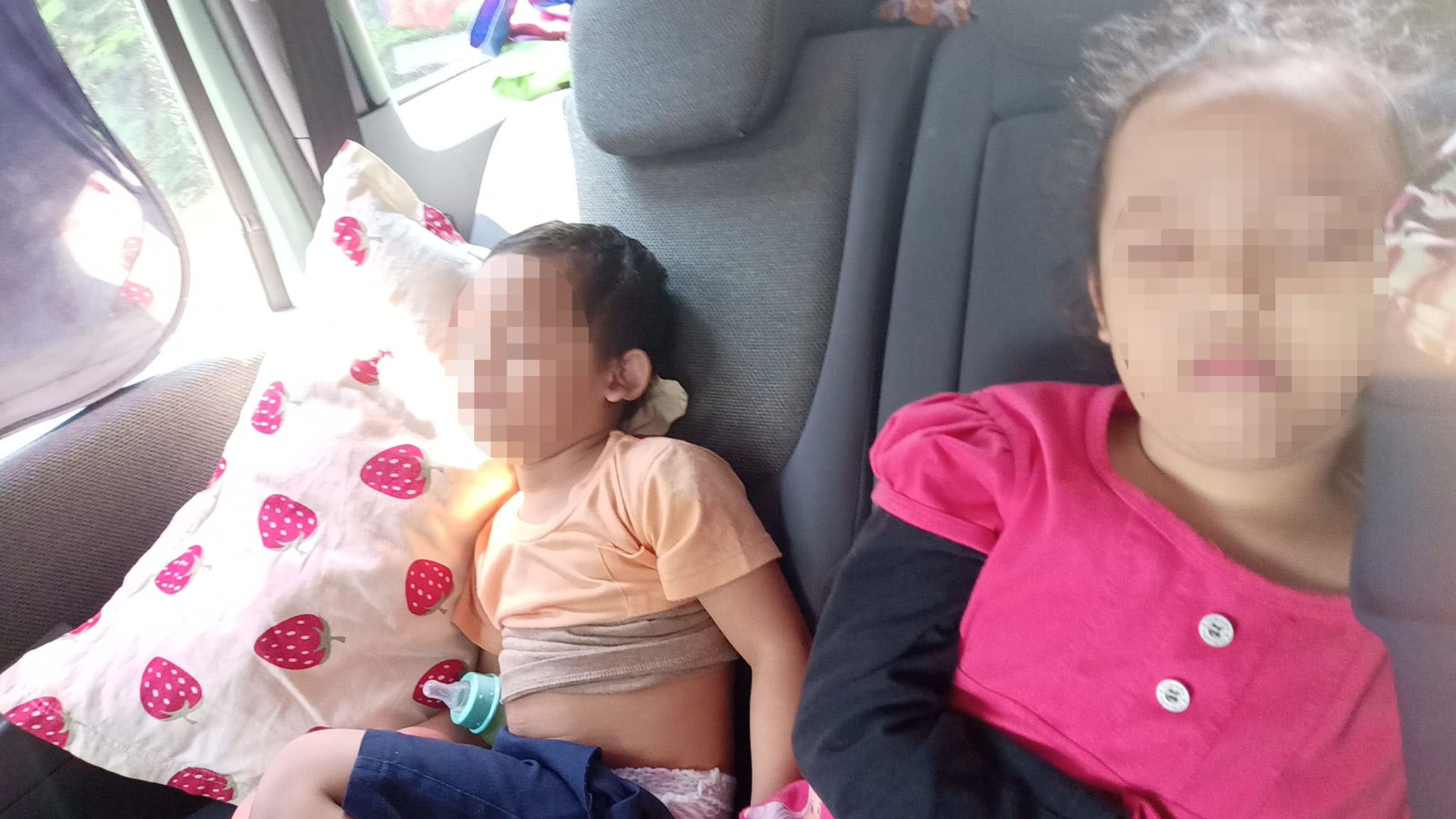 At the time, she was travelling with her three kids as well as her in-laws. During the journey, Nur Jalilah said that her children appeared fine and would chat with their grandparents often during the car ride. The group then decided to make a stop at Temerloh for lunch before carrying on with their journey.
However, her husband noticed that their children appeared to be fatigued when she sent him a picture of them in the backseat. Thinking nothing of it, Nur Jalilah figured that it may have something to do with the weather.
One of her children suddenly passes out
At around 1.00pm, they decided to make another pit stop at the Bentong R&R, when things took a turn for the worse for one of Nur Jalilah's children, Deeja. Waking up from her sleep, the child's eyes remained closed and her body felt limp and weak. Panicked, Nur Jalilah attempted to wake her child but she remained unresponsive.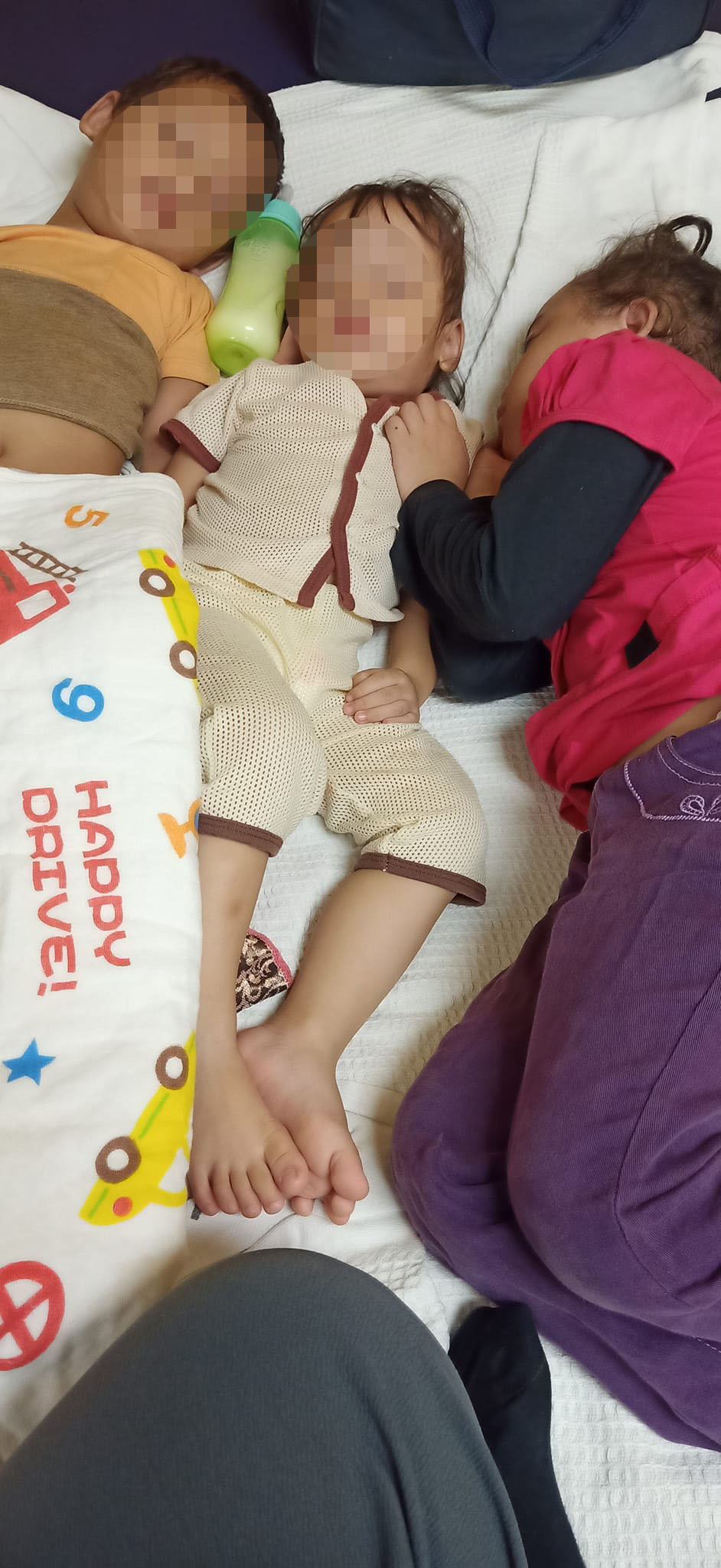 A Chinese family who was nearby at the time rushed to their aid, with a man known only as Mr Richard instructing Nur Jalilah to bring her family to the nearest hospital with him. She said that the man had already suspected that they may have been victims of a potential gas poisoning, and advised Nur Jalilah to keep the windows of her car open while she drove.
Doctors confirm the family suffered from carbon monoxide poisoning
On the way over, her two other children had also passed out in the backseat, with Nur Jalilah herself feeling dizzy and nauseous. With her father-in-law behind the wheel, they eventually followed Mr Richard to the Orang Asli hospital in Gombak, where her mother-in-law fainted upon arrival.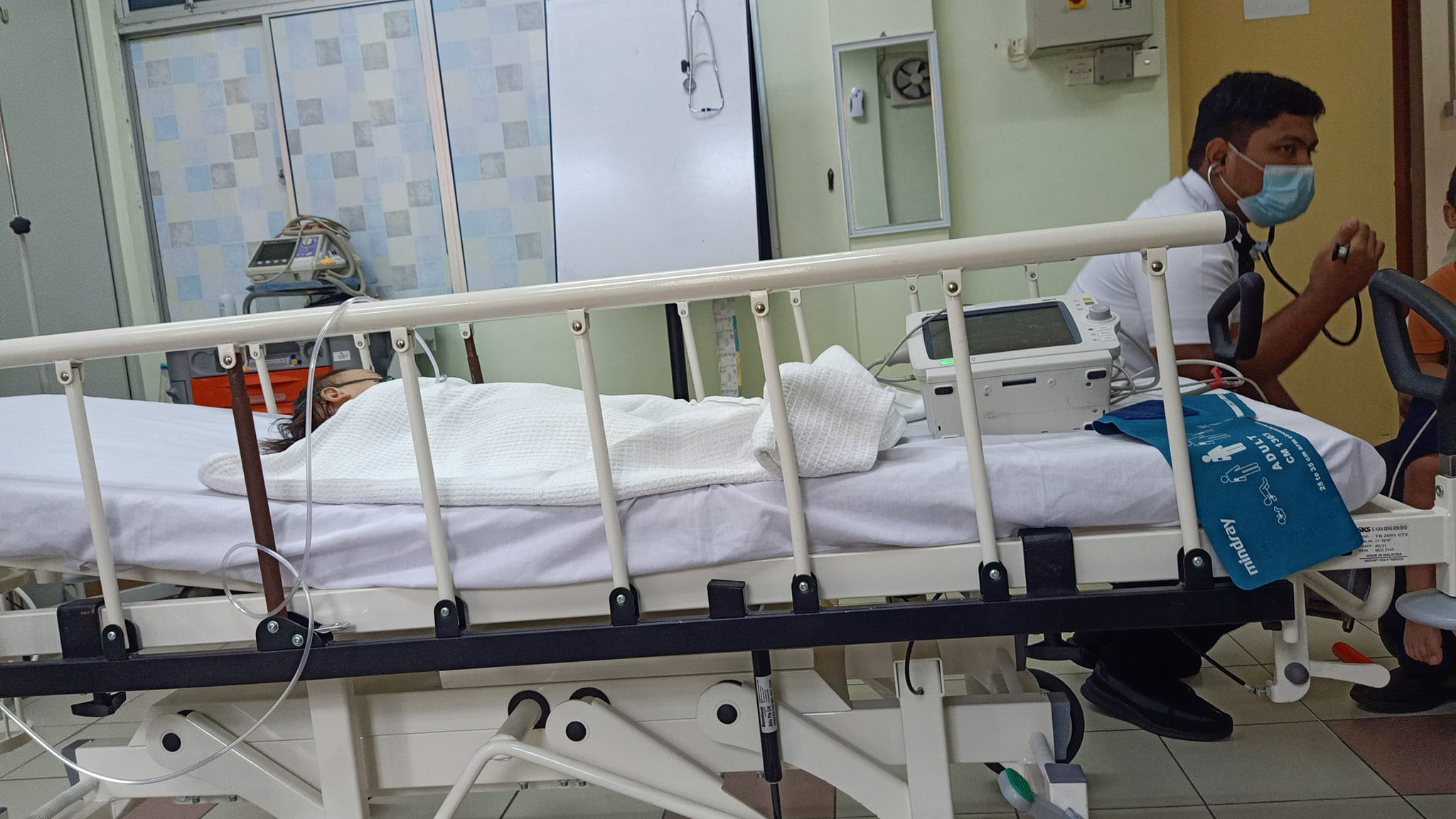 Mercifully, Nur Jalilah's children were successfully resuscitated with oxygen, and the family was brought to Hospital Selayang for further treatment, where medical doctors confirmed that they had suffered from carbon monoxide poisoning. She adds that her children could have died, had they failed to realise it in time.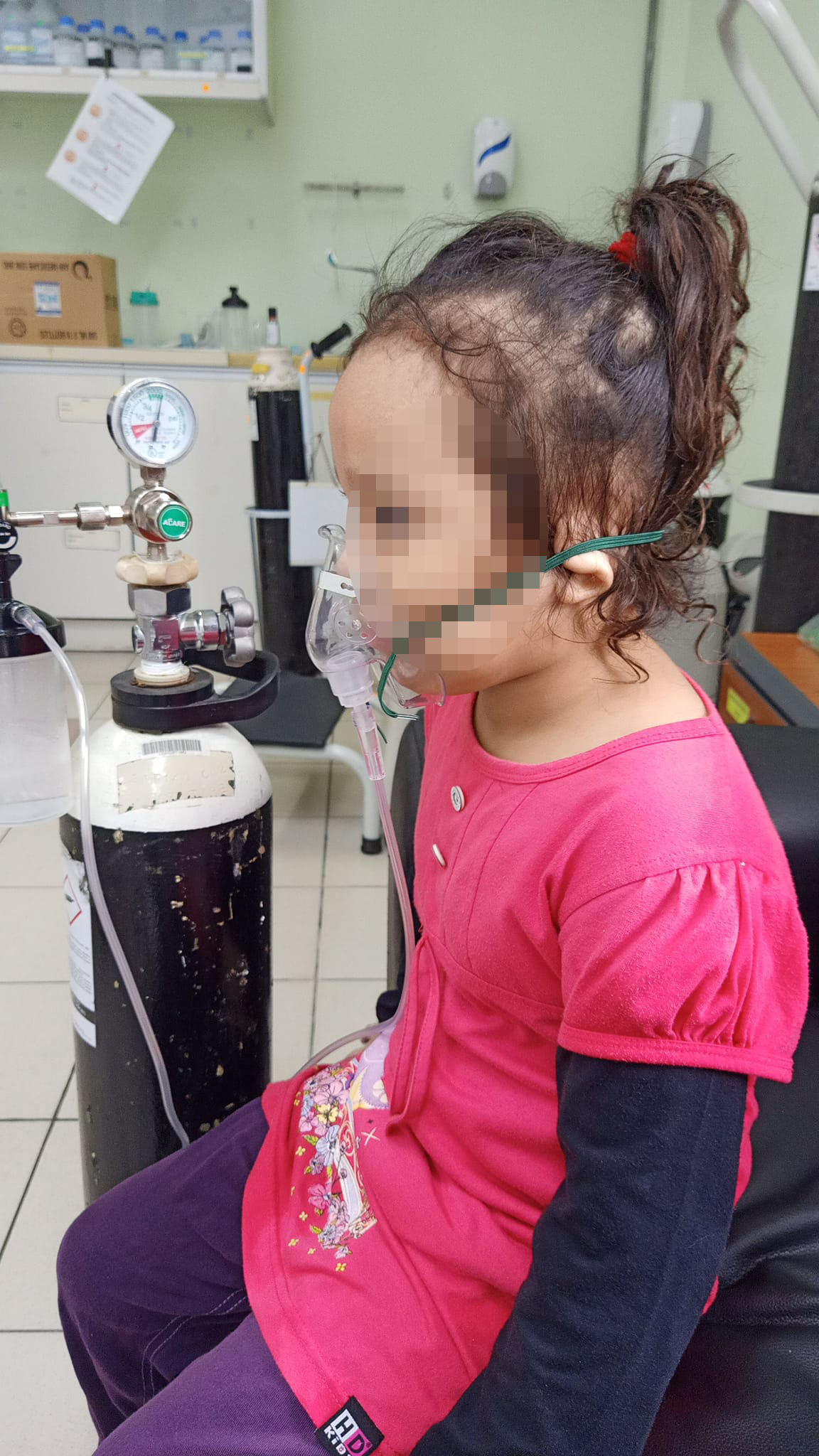 According to her, she said that the carbon monoxide leak may have started days prior as her mother-in-law had previously fainted in the same car once and vomited as well. In a photo enclosed in her post, she shows how the exhaust of her car appears to have been corroded with rust, causing holes to appear.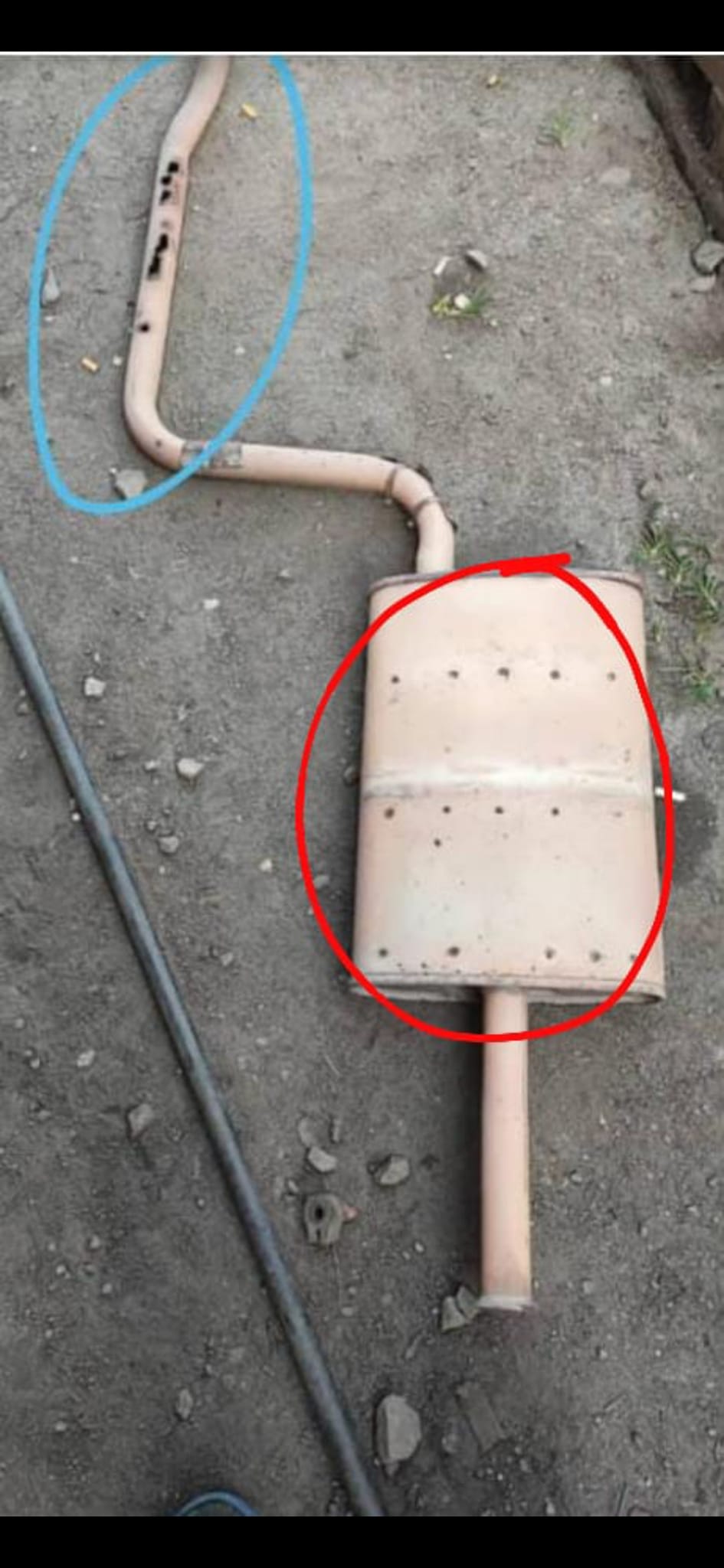 She hopes that her post would shed more light on the dangers of carbon monoxide poisoning, and hopes that other drivers would ensure that the condition of their own vehicles is safe prior to embarking on any journey. Nur Jalilah also thanked Mr Richard and his family for their assistance, without whose help they could have potentially found themselves at death's door.
Tap here to give us a 'Like' on Facebook and stay up-to-date on the latest news!