In light of the increasingly pivotal role that information technology plays in academic environments, the Malaysian Ministry of Higher Education (KPTM) recently introduced a brand-new initiative known as the PerantiSiswa programme, which is aimed at providing free tablet computers to tertiary students who lack the means to afford such devices for the purposes of learning.
Students who received free tablets from government now selling them for quick cash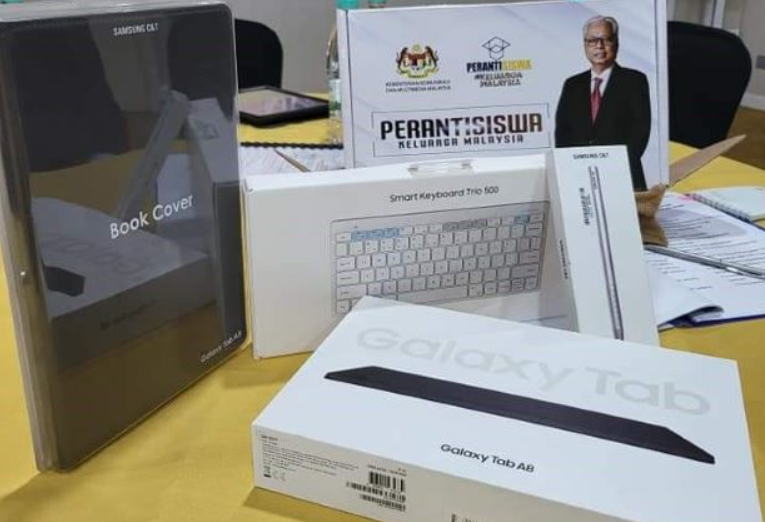 And yet upon receiving these free tablet computers, some of these students are apparently now choosing to sell them online to make a quick buck, instead of making full use of them as what the government has initially intended. One such incident was widely shared over social media, after it was first sighted by users on the popular Facebook community group 'B40 Buat Perangai Apa Harini' (What Are The B40 Up To Today).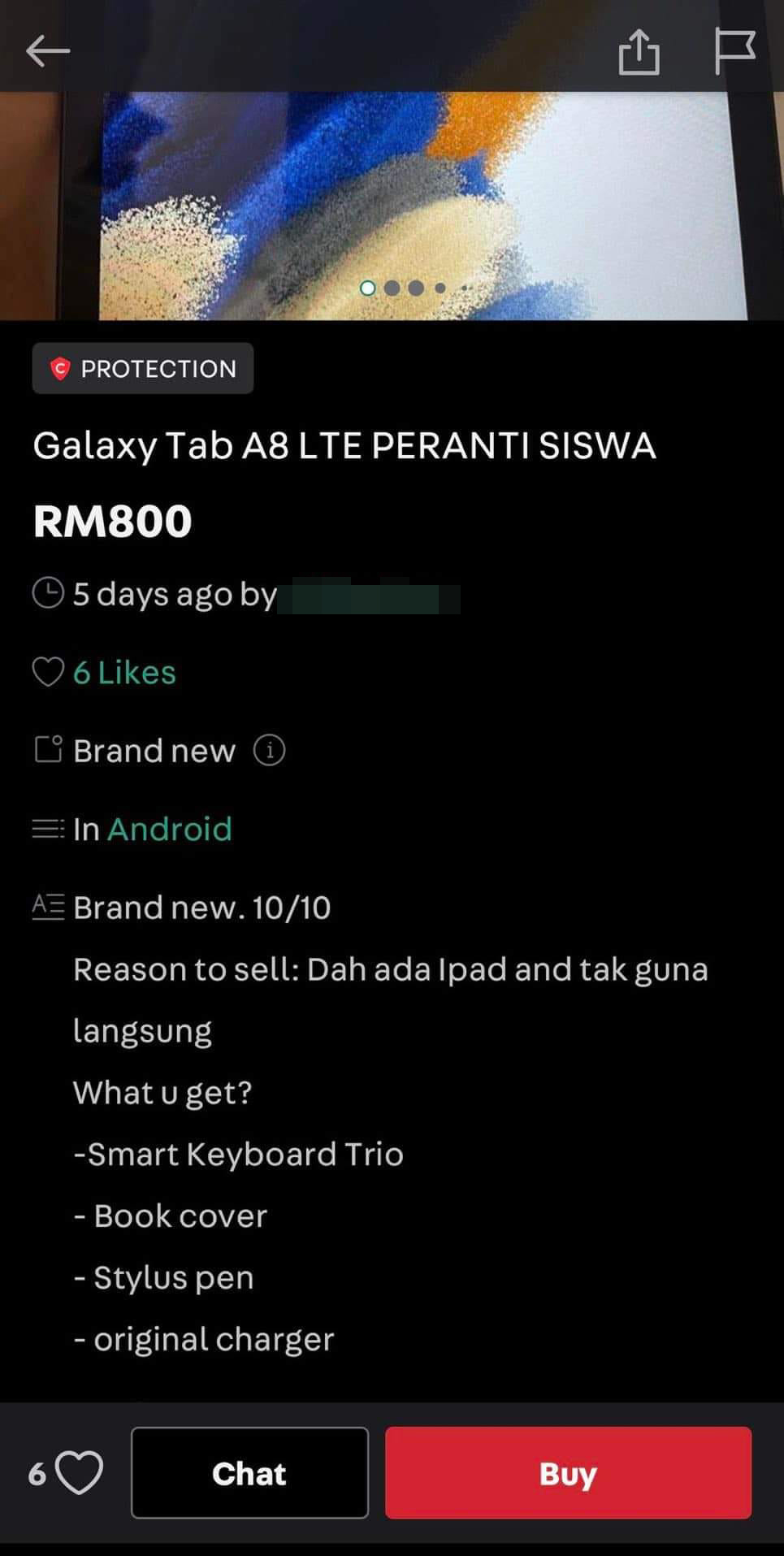 Based upon a screenshot obtained from popular used-goods marketplace Carousell, one recipient was found to be selling their PerantiSiswa-issued Samsung A8 tablet for RM800. The entire bundle comes complete with a wireless keyboard, a stylus pen, in addition to a foldable cover case for the device itself, and of course a charger to top up its battery with.
The seller explains that he was selling off the tablet computer as he already has an iPad of his own, and saw no reason to hold on to the Samsung tablet.
Understandably, the student has attracted much criticism, with many pointing out that he was quite possibly depriving a student who was truly in need of a tablet computer for their studies, while making an unscrupulous profit by selling the free tablet.
"The kind of species who doesn't know gratitude. Making the lives of those who need it more difficult."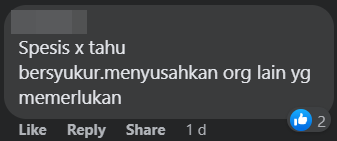 "When they don't receive any assistance from the government, they complain about the government. And when they do receive benefits, they go on and sell it."
The government is now investigating into the issue 
And now, according to Minister of Communications and Multimedia, Tan Sri Annuar Musa, they have been made aware of the issue and are working on cracking down against students who are attempting to sell the free government-issued tablets. As reported by local news agency BERNAMA, 14 cases involving the reselling of PerantiSiswa tablet computers have been found nationwide, and the Ministry of International Trade and Industry (KPDNHEP) is closely monitoring the situation.
Speaking on the issue, Musa said that strict action will be taken against those who have sold their free tablets on, such as by notifying the student's university or even publicly naming the offenders for the sake of public knowledge through the initiative's portal.
It has also been explained that the free tablets come equipped with a 'tracking' feature to determine if recipients are in university or in other locations, which will only be used as a safety measure in the event any of the tablets go missing.
Tech portal SoyaCincau estimates that the entire bundle offered through the PerantiSiswa initiative is valued between RM1,700 to RM1,800, and that sellers are intentionally reselling them at low prices to expedite the transaction. To date, 474,311 tablets have been distributed through the program, reports FMT.
Tap here to give us a 'Like' on Facebook and stay up-to-date on the latest news!
Also read: M'sian netizen claims to pay only RM883.30 for iPhone 14 Pro Max after using 893,590 GrabPoints for discounts