Browse on YouTube or other social media platforms, and chances are you would probably have stumbled across videos of incredibly small abodes meant to serve as living spaces for couples or single individuals. Colloquially known as the tiny-home movement, this new mode of personal housing has proven to be an increasingly popular alternative for young millennials and Gen-Z cohorts to begin their first taste of home ownership abroad.
M'sian Standford graduate builds her very own tiny-home
Meet Atiqah Nadiah Zailani, a Malaysian woman who holds a bachelors and masters degree from Stanford University in America. Inherently drawn towards the booming camping and tiny-home movement that has sprouted across the United States and parts of Europe, she became intrigued with the prospect of trying to replicate the same concept here in Malaysia.
In an exclusive interview with INSIDER, she said that she had purchased 43,000 sqft parcel of land in July 2016, with the intention of constructing her home atop it. Located in the outskirts of Kuala Lumpur and close to a jungle area, she would go on to begin construction of the project in September of 2017 with the help of her friends.
Allocated a budget of RM300,000 for the entire project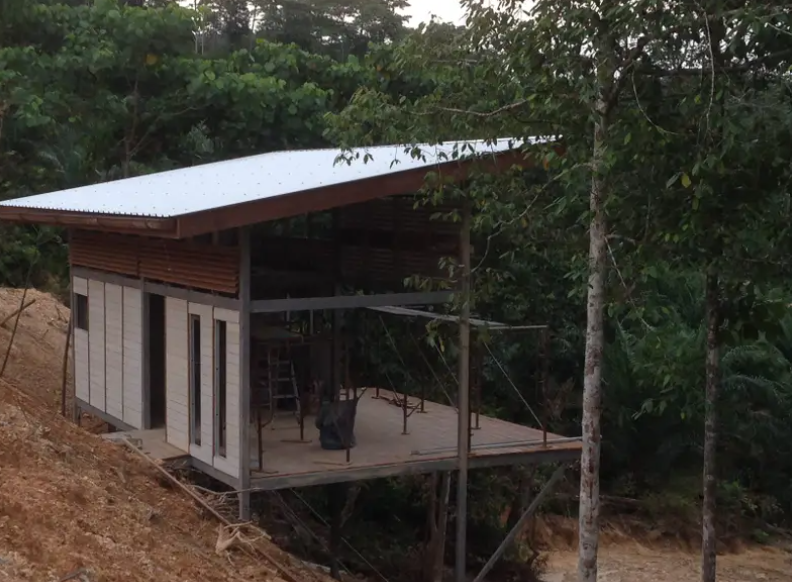 Setting aside a budget of RM300,000, Atiqah decided to build a small loft-styled home that measured 530-square-feet, complete with a balcony. But owing to her work as an advisor to the local government that required her to fly in and out of the country frequently, Atiqah only had a three week window to complete the entire project. This was further exacerbated by the lack of tools and products for such an undertaking.
"In America, tools are easily accessible. You go to Home Depot and it'll be there,"

"But in Malaysia, the market doesn't quite cater to self-sustaining homes, so I had to work a bit harder to find the right products." she said.
But eventually, she came upon the Epic Home organisation, which provides training to people keen on jump-starting their own tiny-home journey. As her home was built on a slanted hill, it took over 30 volunteers in addition to her friends, to help reinforce the structure of her home, which was made out of wood and steel beams. Atiqah said both materials were 'quite expensive', costing RM16,800 and RM15,300 respectively.
Roofing was assisted by professionals
Hoisted up with ladders, the beams were attached in less than a day. After that, Atiqah engaged the services of professionals to help with the roof, which set her back RM18,800. The amount includes the design, construction, and management of the project. This would then be followed by the wall panels, also made out of steel and wood. Floorboards lining the inside of the home were wielded and nailed by professionals.
Subsequently Atiqah and her group of volunteers went to work on the gable end of the home, while also working on installing a gutter and windows, reinforced the walls, and cleaned up the veranda. She admits that the glass windows of her home were a splurge on her part, costing RM13,200, as she wanted to make the most out of her property's picturesque view.
"That's where I splurged," Atiqah said. "I knew I wanted to get floor to ceiling glass windows because I value those things, but for someone else, they could it really cheap if instead of glass it were concrete."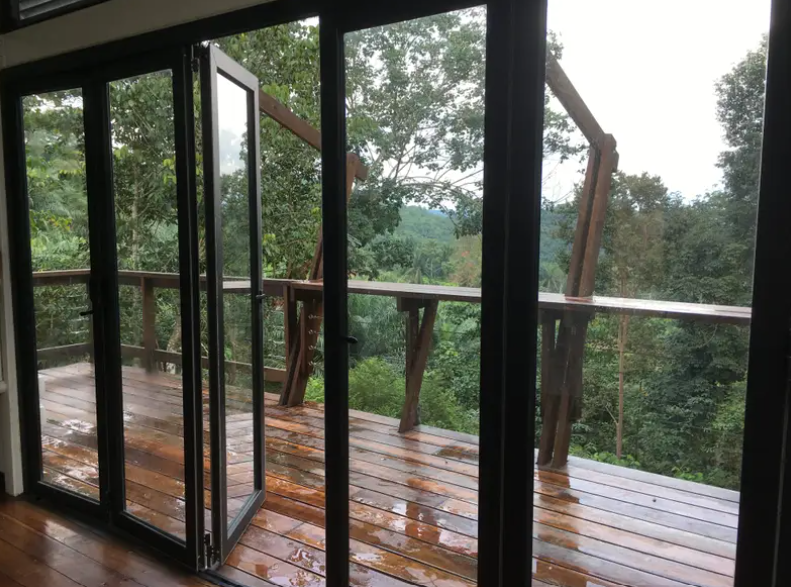 Solar energy powers the tiny-home
Her home also comes complete with a solar energy system which she constructed with the help of Solar NRJ, a company that specialises with the installation and servicing of solar panels.
"It was just a matter of generating power when the sun is out, and storing it when it's most needed for the night,"

"The challenge was in finding really good batteries. I resorted to using those clunky batteries that's similar to those you find in your car." she said.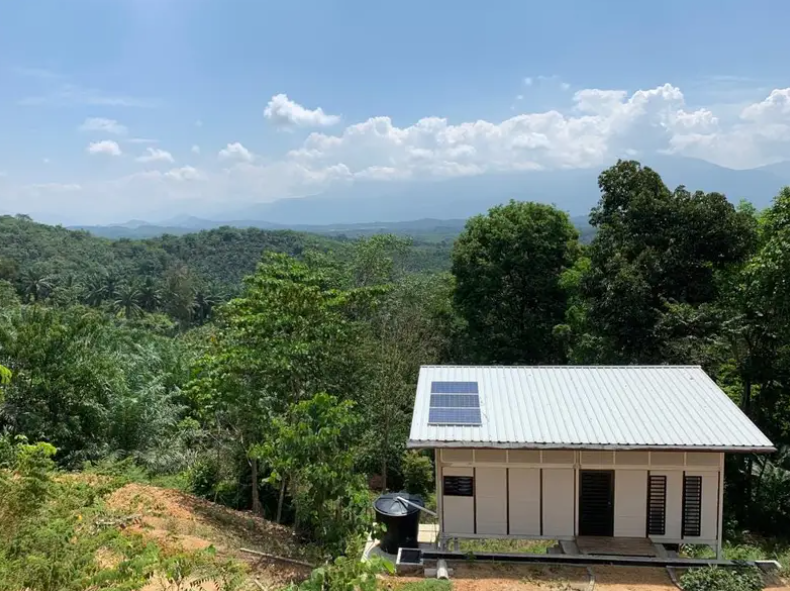 As for her water catchment system, all it took was to combine a gutter, water tank, water pump, filtration, and tap together. The plumbing, electrical wiring, and pest control aspects of her home were completed by professionals.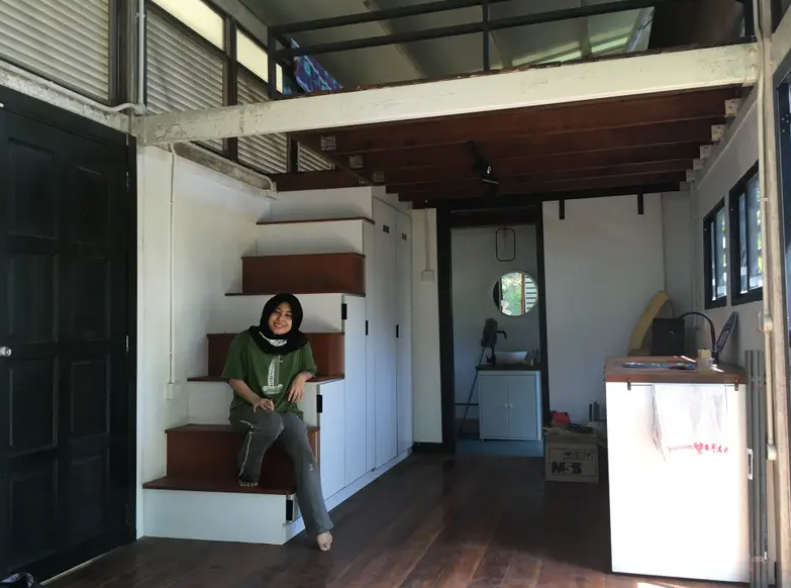 By the end, Atiqah says that she is satisfied with the results of her home, despite some minor imperfections that emerged due to inexperience. Since then, some prospective tiny-home owners have also reached out to her for advice, with hopes of taking on the challenge for themselves.
For more stories like this, follow us on Facebook by tapping here!