The name Soh Wai Ching is no stranger to Malaysian headlines. After all, just two weeks ago he managed to reaffirm his position as the World's No.1 Tower Runner after scaling 104 floors of the One World Trade Centre building, comprised of a whopping 2,226 steps, to bag gold at the 'Tunnel to Towers Climb NYC' competition.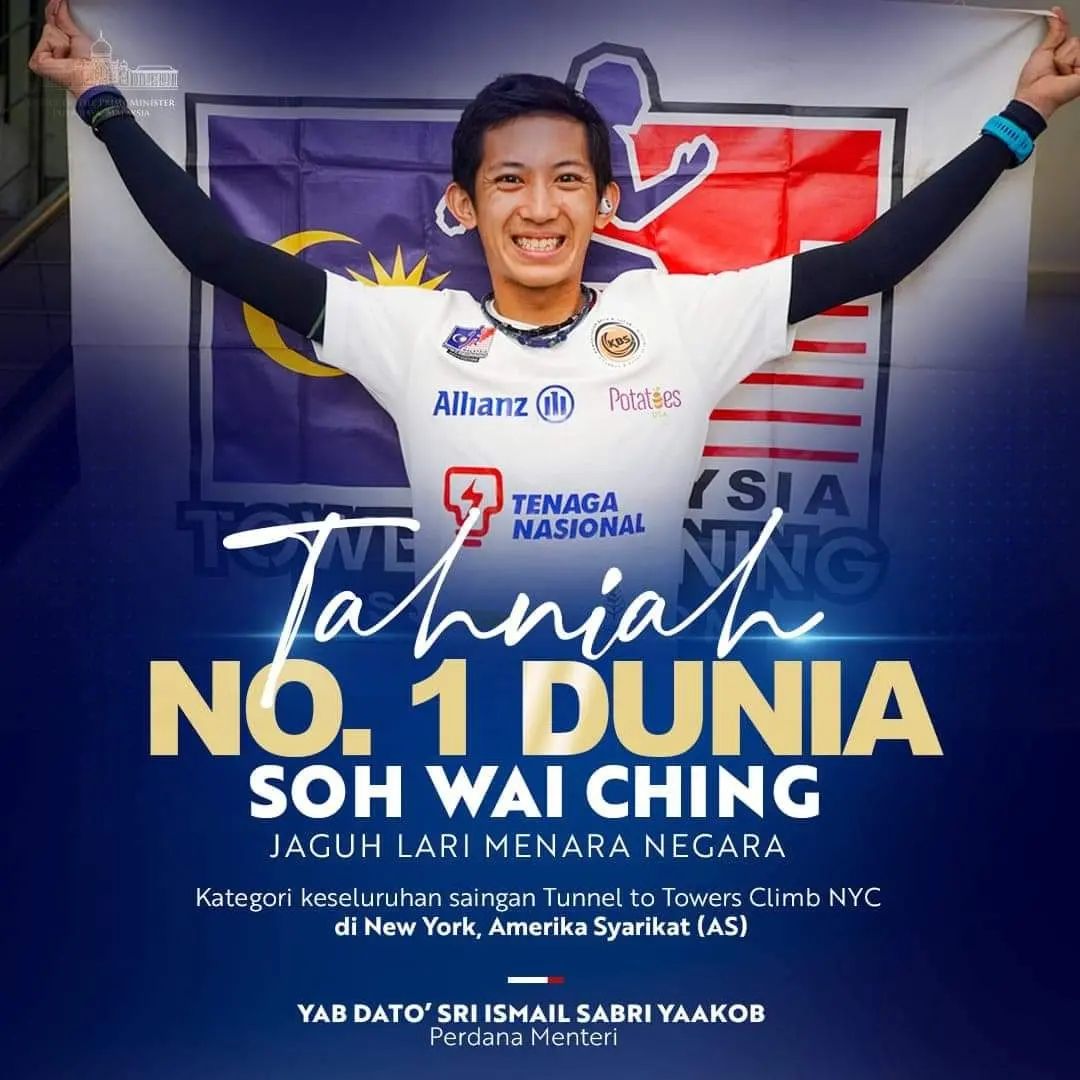 His achievement was met with much fanfare locally, with both His Royal Majesty the King, as well as Prime Minister Ismail Sabri Yakob, expressing their heartiest congratulations over his accomplishments.
The World's No.1 Tower Runner is Malaysian Soh Wai Ching
And despite that, Soh has yet to conquer the one tower that has continued to hamper the progress of his career; financial support. In speaking with Wau Post, Soh said that he found his start in tower running after his friend had challenged him to join his very first tower running competition, the 'KL Tower International Towerthon Challenge' in April 2017.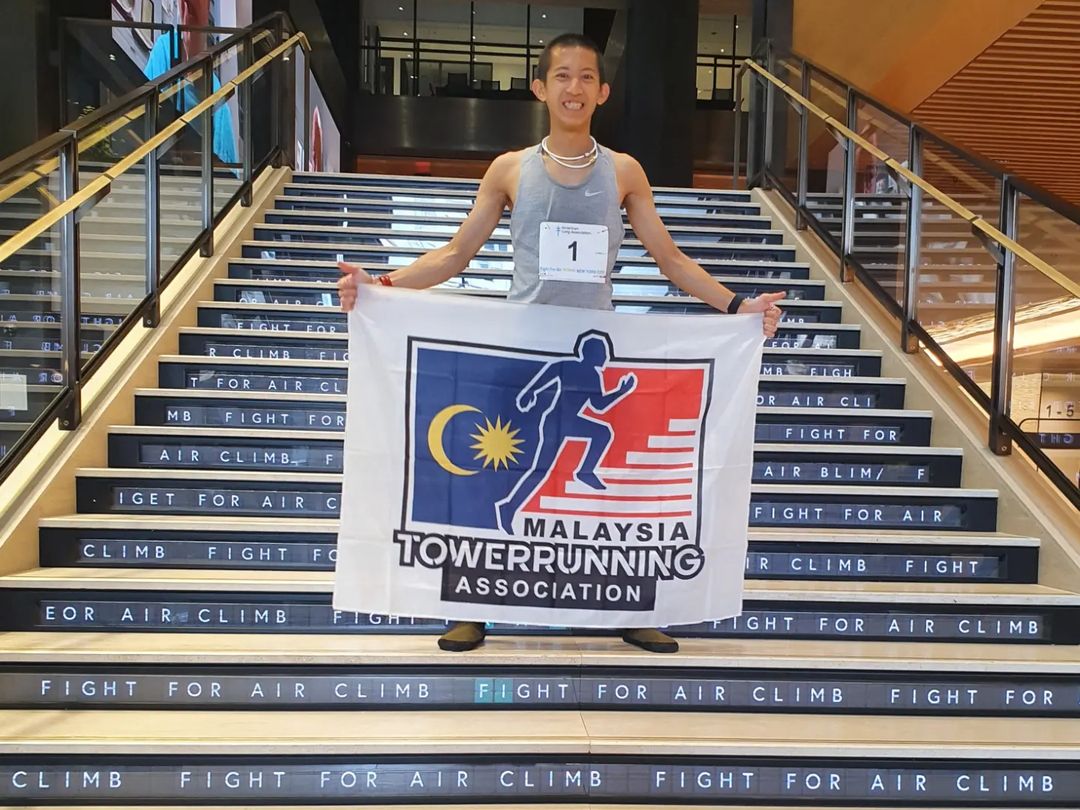 This would eventually set him on the path of competing professionally, leading him to his very first international tower run competition in August of the same year when he sprinted up the China World Summit Ring.
On 1st February 2020, Soh would go on to beat former World No.1 Tower Runner Piotr Lobodzinski at the Vertical Run Almas Tower. According to him, he said he had set himself the goal of being able to beat Lobodzinski in less than 3-years, after having first cross paths with him at the China World Summit Ring run. After 21 competitions between them both, Soh managed to eke out a win for the first time by a mere 2 seconds.
Despite his achievements, corporate sponsorships are still hard to come by
Given his incredible track record and glittering litany of accolades, one would assume that sponsorship offers would come readily for an athlete of Soh's caliber. Unfortunately, that could not be further from the truth, after two of his sponsors have since pulled out according to Free Malaysia Today. As of now, Soh is left with little choice but to fund his own championship attempts himself, which has been a challenge given how most competitions do not offer any prize money.
"Some competitions offered prize money, but it is not enough to cover the travel expenses, therefore, I am in need of sponsorship." he said.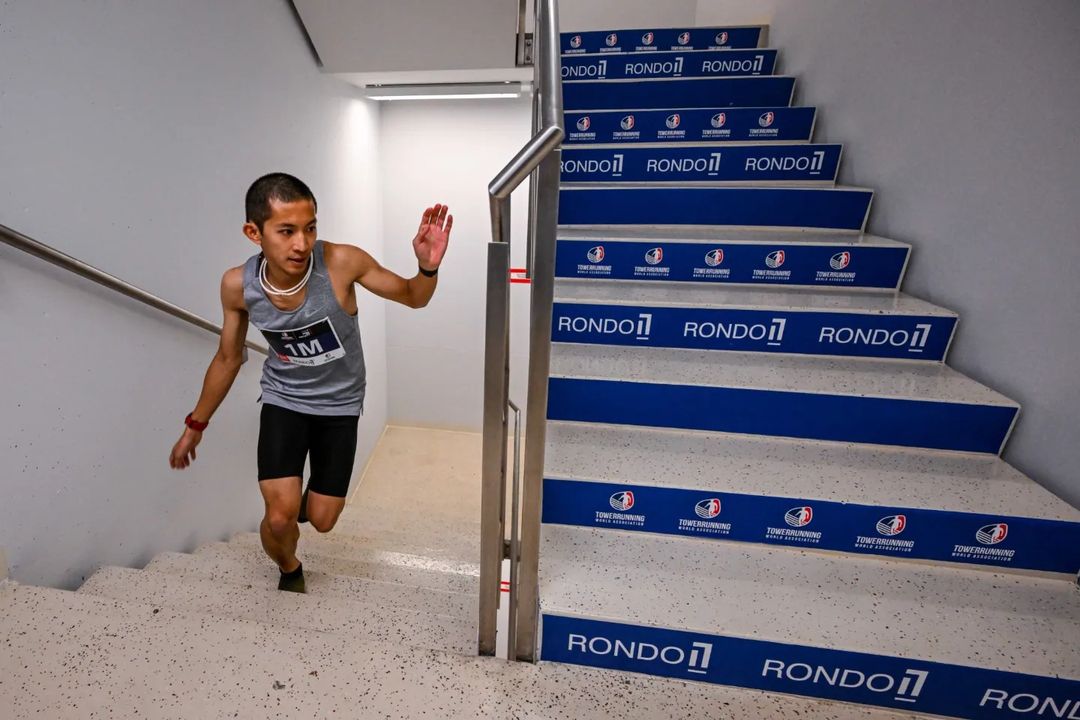 And while many members of the public have since reached out to him in hopes of providing one-off financial assistance or support, Soh has declined their offers. Pointing to the current economic downturn, he said that he did not want to burden others with individual sponsorships and is only aiming to attract corporate sponsorships instead to continue funding his sporting endeavours.
His optimism continues to keep him going
Even with the current circumstances that he now faces, Soh remains optimistic in his field and hopes to see the sport grow and develop locally, with the organising of more tower running competitions. He also hopes that his journey as a professional athlete would lead others to dare to dream big and believe fully in their own abilities to achieve their dreams.
You can stay up-to-date with Soh's journey by following him on Instagram here!
For more stories like this, follow us on Facebook by tapping here!