A common goal that many young adolescents have in mind upon completing their years in school would be to pursue their higher education in colleges or universities, for a chance at securing a better future not only for themselves but for their families as well. And that comes as to no surprise, given how increasingly difficult it can be to stand out in a crowded job market that has grown all-too competitive as a result of globalisation.
With that said, that tends to be easier said than done given the glaring issues regarding a lack of equal opportunity allotted to all Malaysian students regardless of their race or class, and the challenges they face in attempting to apply for a spot in a public university.
M'sian with 3.95CGPA fails to obtain placement at any public uni
One such instance was shared by local netizen Firdaus Lee, otherwise known as @thefirdauslee on Twitter, who lamented how he was turned down by public universities in Malaysia despite his overwhelmingly excellent academic results.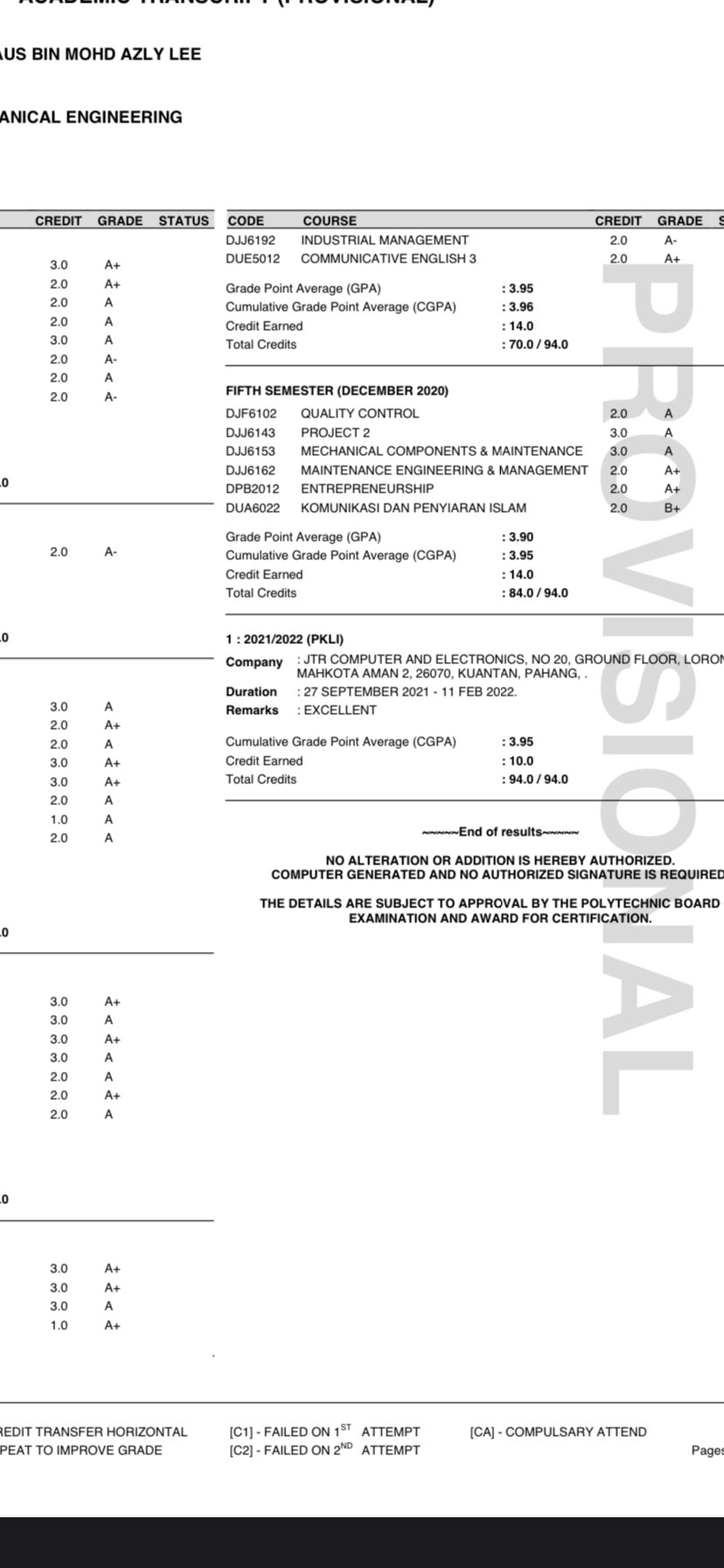 In his now viral series of Tweets, he shares his own experiences from attempting to enroll in public universities through the UPU Online platform, which was launched by the Ministry of Higher Education to automate the application process for those looking to secure a spot in public tertiary education institutions.
"My result. UPU vs UCAS. I don't get it. What's wrong with UPU. Not even one?" he asked.
Two screenshots were also included in the post, one showing his transcript indicating that he managed to obtain a CGPA of 3.95, and another showing that he did not receive offers from any public universities for the 2022/2023 academic years through the UPU Online platform.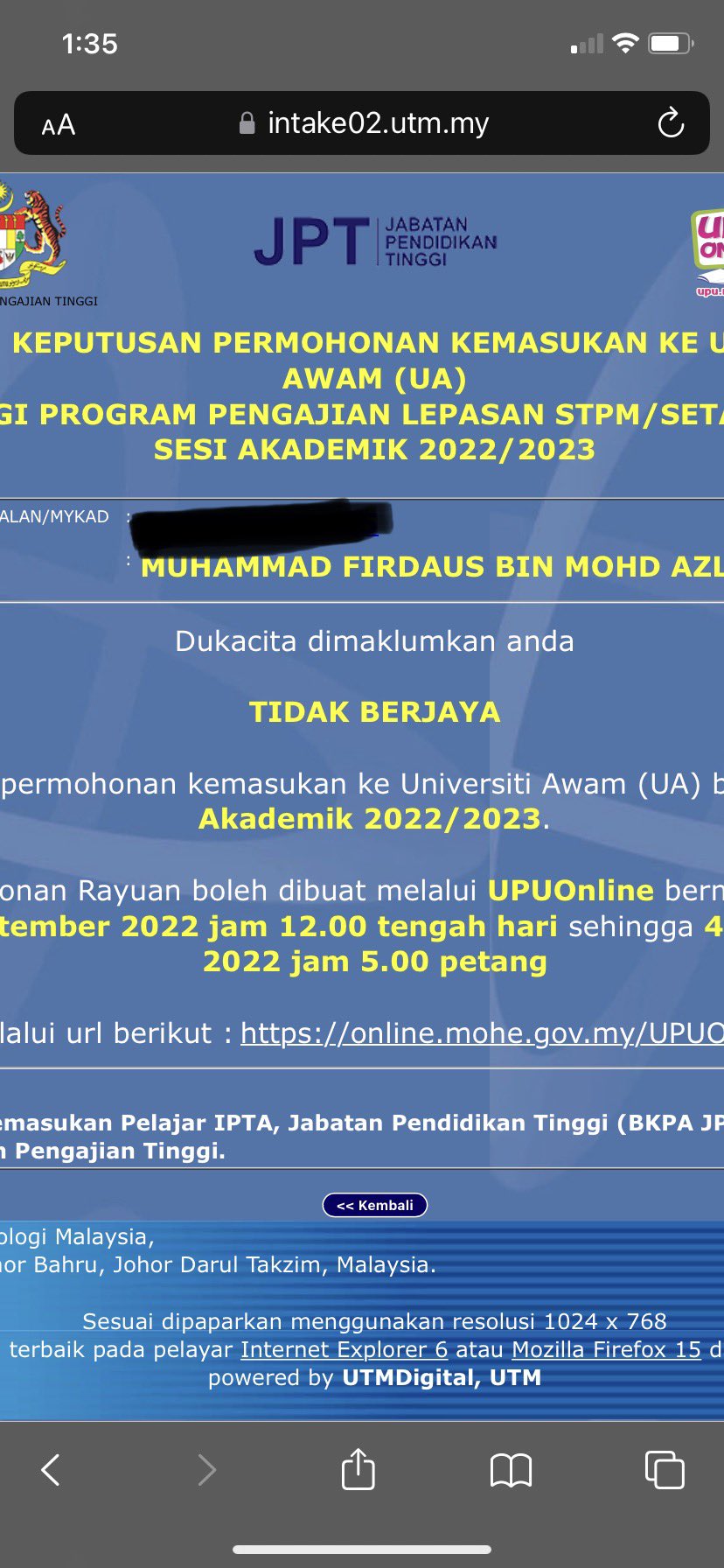 Received three offers from UK based universities
Despite this, Firdaus remained determined and decided to try his luck by applying through the Universities and Colleges Admissions Service (UCAS), which aids in the application process for higher education institutions based in the United Kingdom. In another post, he explains that he had applied to four universities, namely University of Manchester, University of Birmingham, University of Nottingham, University of Sheffield.
After waiting a few weeks, he managed to secure three spots; two with the University of Nottingham under two different courses, and another placement at the University of Sheffield.
In speaking with WauPost, Firdaus said that his application process through UPU took months to receive any word of his placement, but things were considerably faster when he made his application through UCAS, which only took a matter of two weeks after submitting all the applicable documents.
He adds that it was his hope that he would be able to achieve an undergraduate degree with First Class Honours, and nurture a career with national oil and gas company PETRONAS as an engineer. From his experience in applying through the UPU system for public institutions, he hopes that the Ministry of Higher Education would provide more transparency in regards to their application process, and hopes that they would offer applicants an explanation if the failed to obtain placement in any public institution.
To help other students, Firdaus has also compiled a small guide on how one can submit an application with UCAS, which you can read in full here.
Tap here to give us a 'Like' on Facebook and stay up-to-date on the latest news!
Also read: M'sian student accepted into World's No.1 University, MIT with almost full scholarship