Where the Malaysian entertainment scene is concerned, Dato' Siti Nurhaliza needs little introduction. With a career in professional music that spans nearly three decades and countless hits, her presence can be felt not only here locally, but as well as abroad in neighbouring countries such as Singapore and Indonesia. In fact, she has been so highly lauded, she was even declared as the 27th Most Awarded Artist by Twitter account The Artist Museum, with an astounding 329 awards to her name.
Dato' Siti Nurhaliza featured on prominent Times Square billboard in New York City
And while she may have an incomparable presence here regionally, Dato' Siti Nurhaliza can now add yet another feather to her cap after she had recently announced through her social media pages that she has been featured on one of the most prominent billboards in the illustrious Times Square complex in New York City!
"I am grateful to receive news today that I have been given the honour of being featured on the famous digital billboard located in New York Times Square, USA." she wrote.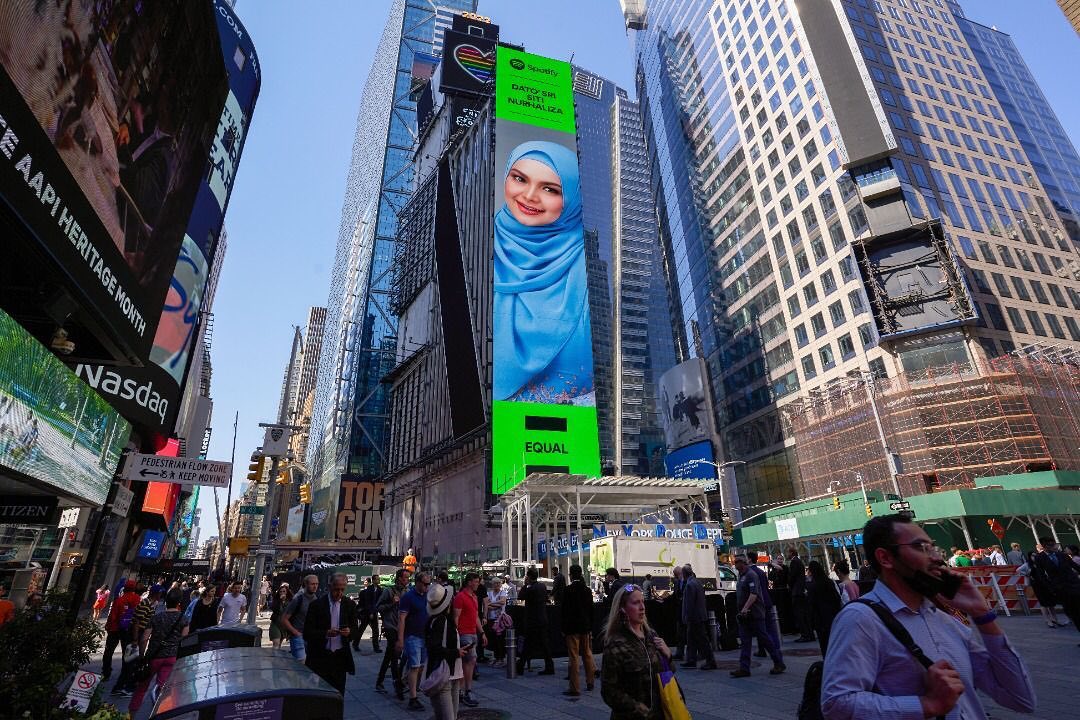 The momentous occasion was introduced as part of Spotify's ongoing EQUAL campaign, which seeks to introduce female artists and content creators from across the world via the EQUAL Hub, a centralised resource created specifically for women on the music-sharing platform.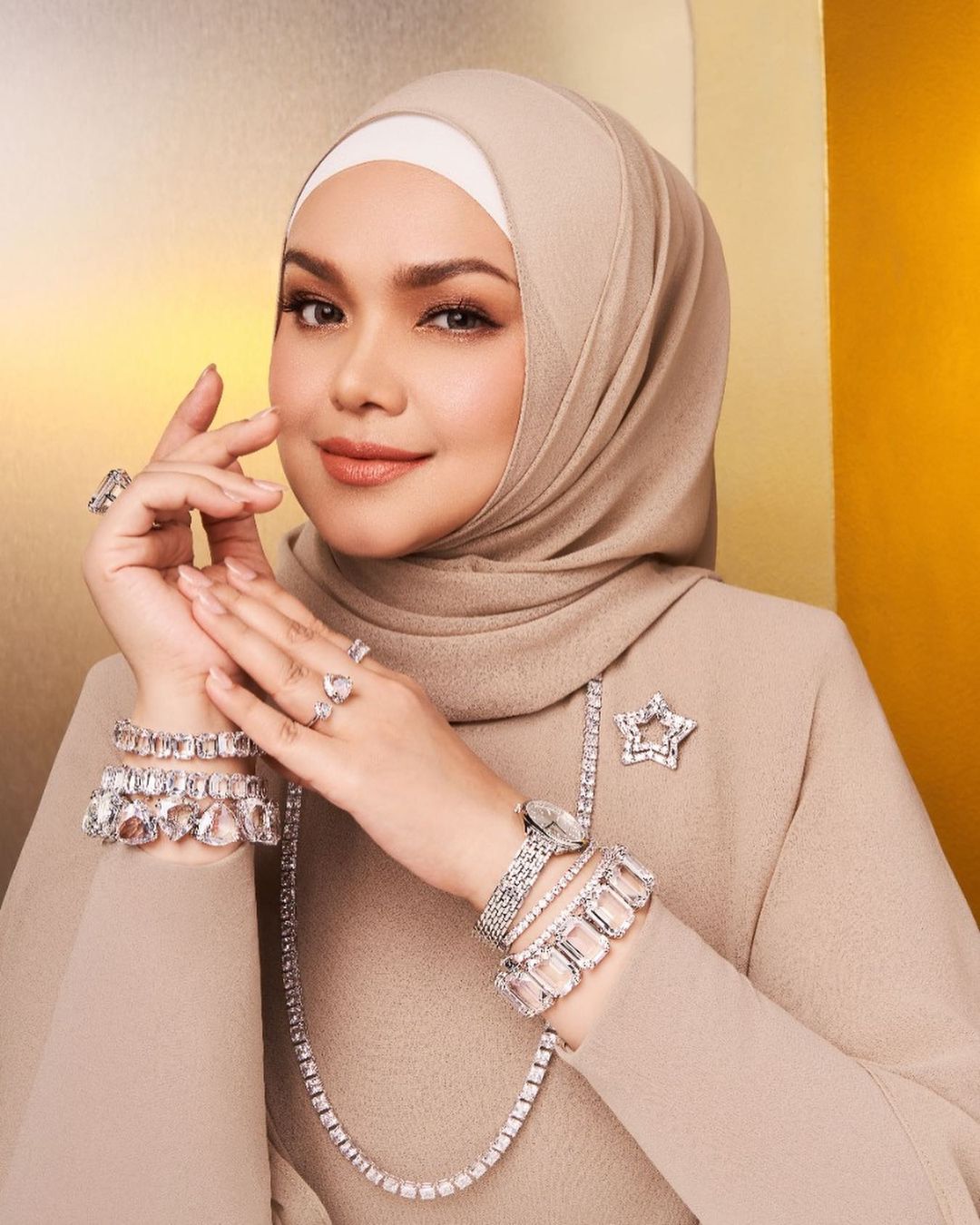 What's more, the company is also working to extend creative resources and opportunities to up-and-coming female creators through their EQUAL Global Music Program, and has supported over 400 ambassadors since the program's inception.
Other Malaysian artists have also held the distinction previously
Spotify's EQUAL campaign also spans 35 other regional playlists featuring artists from over 50 countries, with Datuk Siti being selected as among the representatives for the Malaysian and Singaporean markets. But of course, she isn't the first female Malaysian artist to have graced one of the most visible billboards in North America, as pop songstress YUNA, as well as girl group DOLLA and nascent talent Iman Troye, have all had the opportunity to grace the Spotify EQUAL marquee.
Speaking of taking the global stage, this is far from Datuk Siti's first foray into the Western market as she had also previously hosted a concert at London's Royal Albert Hall, accompanied by the London Symphony Orchestra in 2005. At that time, she was the third Asian artist to have ever staged a performance at the concert hall, which was first opened by Queen Victoria in 1871.
Just recently, she was also chosen as the ambassador to front luxury crystal house Swarovski's 2022 Hari Raya Aidilfirtri campaign.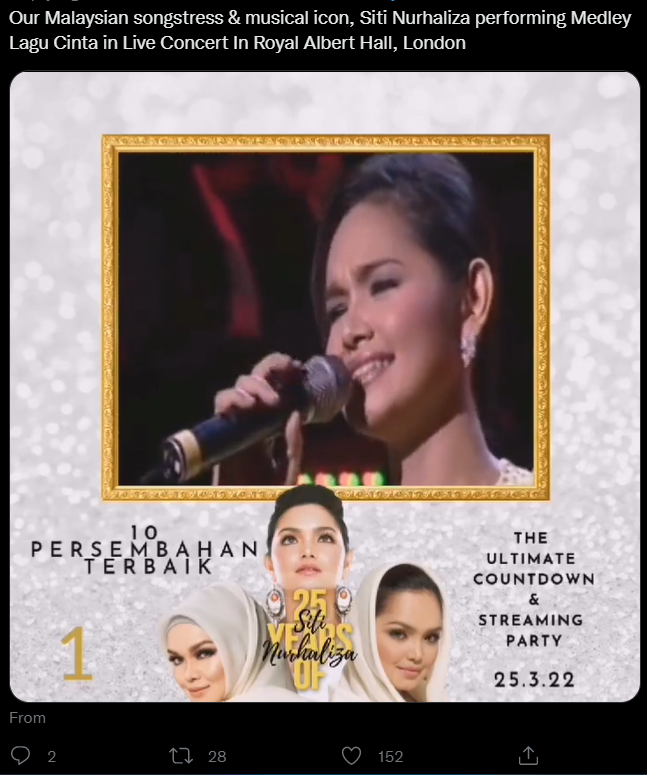 For more stories like this, follow us on Facebook by tapping here!
Also read: Datuk Siti Nurhaliza ranks 27 out of the Top 100 Most-Awarded Musicians of All Time with 329 awards!