Where hotpot is concerned, arguably no name is more resonant than HaiDiLao. The chain restaurant, which was founded in Sichuan, China, has gone on to become a global phenomenon with close to 1,400 outlets in both Mainland China, Hong Kong, and internationally. Renowned for the quality of their ingredients, flavourful broth and exceptional service, it's no wonder why outlets even in Malaysia continue to witness wraparound queues.
HaiDiLao waitress goes extra mile to help serve deaf customer 
And where service is concerned, one waitress from the chain has recently received heaping praise from a hearing-impaired customer, after she went the extra mile to ensure that she could enjoy her dining experience just like every other customer at HaiDiLao. In a post shared by netizen 曾芷瑶, otherwise known as Zhi Yao, she explained how she had decided to join the restaurant chain as a waitress, in hopes of improving her people skills. 
"This is my first ever job in the service industry. I decided to join HaiDiLao with hopes of honing myself, as I have lived mostly a comfortable life, and have the chance to meet more people, because I have always heard that you get to encounter all sorts of people while working in the service line." she said.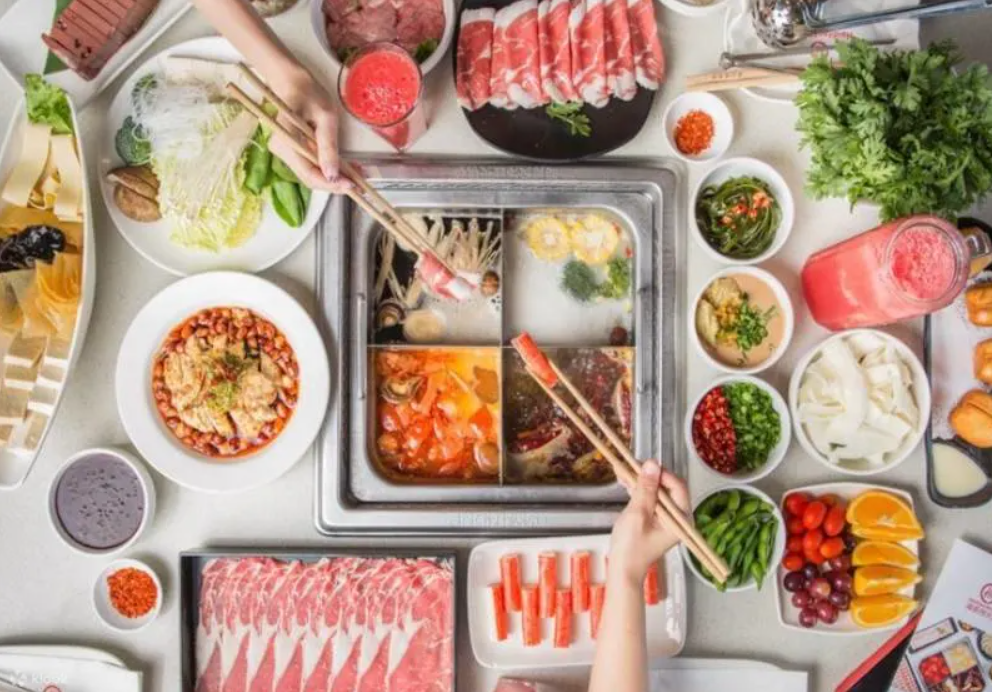 But upon her 60th day working at HaiDiLao, Zhi Yao said she encountered a customer who was both hearing and speech impaired.
"Thoughts began moving rapidly in my head. 'A deaf and mute person? How will I serve them?'. Because in HaiDiLao, most customer requests are conveyed through speech, and in this case the customer cannot hear or express her needs.

What can I do?"
Decided to use sticky notes to help bridge the gap in communication
After ruminating for a moment, she realised that her customer could still communicate with her in writing. In which case, she hurriedly borrowed a stack of sticky notes and a pen from one of her colleagues, and used it as her mode of communication.
"I decided to set down the stack of sticky notes on their table, and scribbled 'If you need anything, just write it down for me on paper. I hope you'll both enjoy your meal.'.

The diner appeared surprised at first, and then smiled before nodding at me."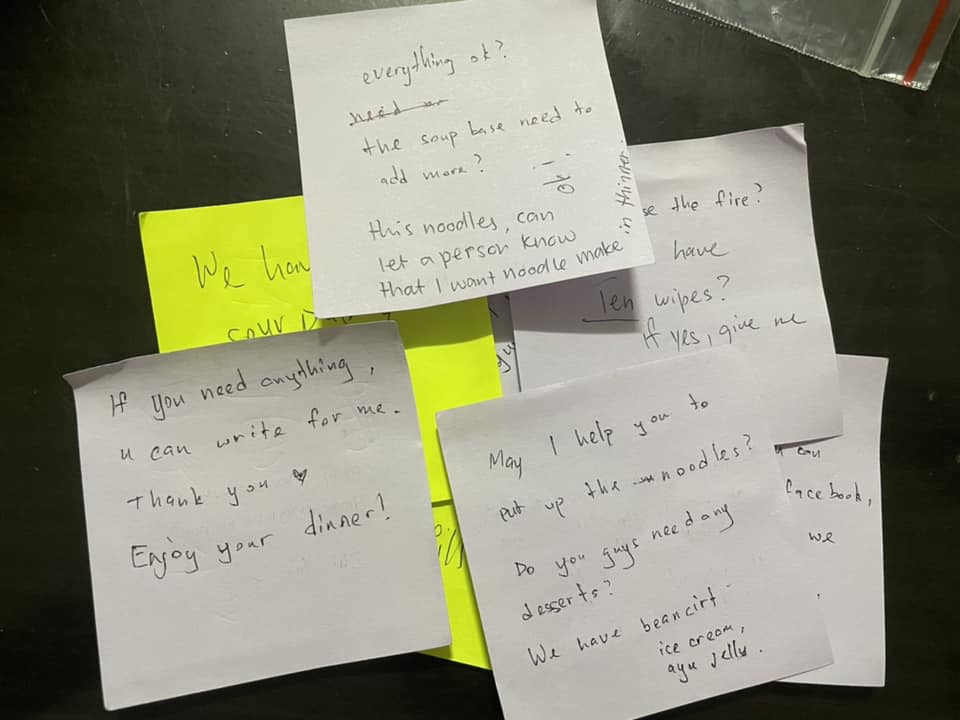 Naturally, Zhi Yao said that she was more attentive to that particular table's needs during the duration of their meal, to ensure that their requests would be met. Initially, she said she felt a lot of sympathy for the duo due to their circumstances, and almost shed tears while serving them.
But eventually she came to realise that they were not looking for any sympathy, as they were simply ordinary diners who wanted to enjoy a meal like everybody else. Only in their case, she had to adapt and find a different approach to serve them.
Even received praise from the customer
From the experience, Zhi Yao observes that communication comes in may different forms, including through body language and gestures. She adds that she was very happy to have been given an opportunity to meet and serve the duo, as they acknowledged her good intentions.
"They can feel that I'm committed to serving them and when they're happy, I'm happy. When I see the woman smiling and laughing away, it warms my heart knowing that I've done my best serving them," she adds.
In fact, the diner was left so impressed with Zhi Yao's service, she even left her a touching message in her review of the HaiDiLao outlet that she visited, and urged other diners to follow in her footsteps in accommodating other deaf customers as well.
We definitely hope this encourages more people to be considerate and empathetic to the needs of others! Kudos to Zhi Yao for setting such a wonderful example.
Tap here to give us a 'Like' on Facebook and stay up-to-date on the latest news!