In a truly unprecedented success within the local film industry, the recent blockbuster Mat Kilau has seen widespread support among locals, leading it to become one of the quickest locally produced movies to ever reach RM20 million in box office sales. In fact according to local cinema operator GSC, the film has already grossed RM23.3 million worth of box office sales in just seven days.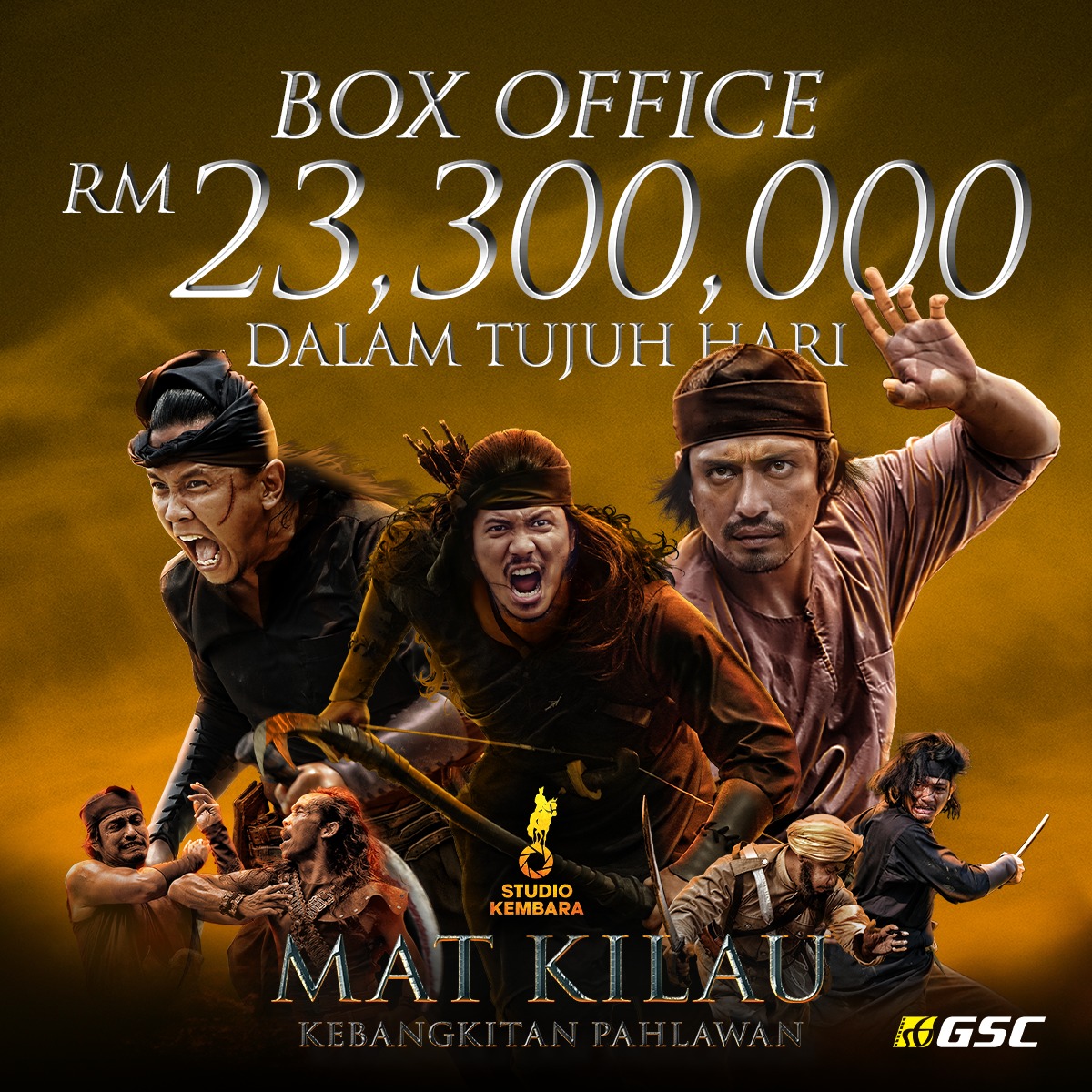 Critically acclaimed for its representation of local history and talent, critics and moviegoers alike have hailed Mat Kilau as being a return to form for Malaysian motion pictures.
In which case, it is just as important to remember that the success of the film had been forged upon the incredible life of a man who whose fierce and impassioned sense of patriotism has become an inspiration for legions that came after him. What's more, some may even be surprised to learn that the life of Mat Kilau is in itself, just as riveting as the movie produced in his name, what with deathly intrigue and even a case of resurrection.
Born to a famed Pahang warrior
Mat Kilau bin Imam Rasu, or Mat Kilau, was born into an illustrious family who wielded a considerable influence in local society sometime around 1848 in Kampung Kedondong, Pulau Tawar, Pahang. With his father being none other than famed warrior Imam Rasu, otherwise known as Tok Gajah, the young Mat Kilau would come to take after his father's reputation and accrue followers of his own with his charm and presence.
As an adult, he would later go on to participate in the resistance movement who vehemently opposed the British Colonial encroachment upon the state's affairs between the years of 1891 to 1895. Mat Kilau was an especially vocal proponent against the implementation of the Resident System, which substantially reduced the influence of the Sultanate in administrative matters within Pahang, while also marginalizing and displacing the roles of local village chiefs at the detriment to Pahangites.
Led a resistance against Colonial forces during the turn of the century
In fact, he grew to became such a thorn in the side of the British that they even attempted to persuade him to cooperate with them, after Mat Kilau and his followers had cut off telegraph lines to hamper communications between different Colonial outposts. This was further exacerbated in the 1890s, when the British took control of the local taxation system and eventually appointed a Resident to oversee the state.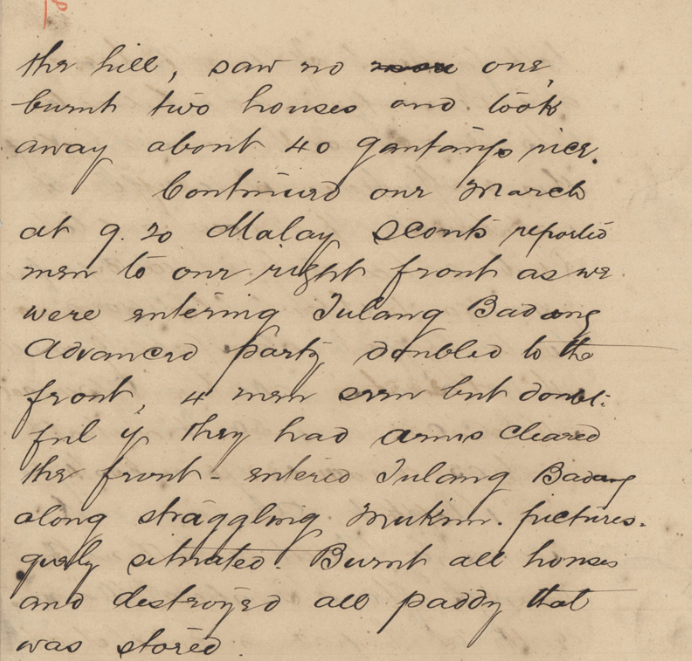 And despite facing increasing challenges, with the sultan and many local chieftains being directed under the British influence, he persisted in his resistance efforts to the point where the British razed his entire village of Kampung Budu to the ground. The Colonial forces even spent a considerable sum of money in hiring Sikh police officers to assist in combating the local resistance led by Mat Kilau and his followers.
As a consequence of being hunted by the English, Mat Kilau was forced to flee and remained a nomad until 1895, when The Singapore Free Press reported that he had been 'killed' along the Kelantan-Siam border and subsequently 'buried' in Kampung Bunut Payung, Kota Bharu, Kelantan.
Mat Kilau emerges from the grave
Remember when we had mentioned about resurrection? Well, sometime in the late 1960s, word began spreading of an elderly silat practitioner who was over 100 years old, hailing from the town of Gambang, Kuantan, Pahang. Known to locals as Mohammad bin Ibrahim, or Mat Siam, his reputation eventually caught the attention of Mat Kilau's grandson, who visited him in person and was surprised to see many similarities in his technique with that of his late father-in-law.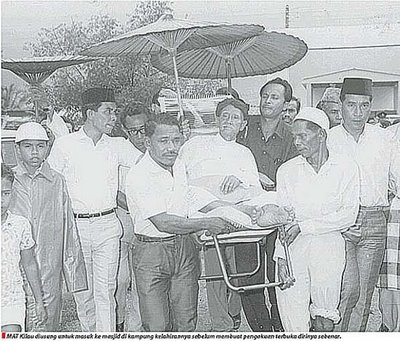 In fact, other members of Mat Kilau's family were also so convinced that Mat Siam was indeed the late war hero himself, they urged him to return to Pulau Tawar with them. On 26th December 1969, Mat Siam would go on to reveal to a shocked Malaysian populace that he was indeed Mat Kilau outside a Kampung Pulau Tawar mosque after Friday prayers.
The news eventually brought then Pahang Menteri Besar Pahang, Tan Sri Yahya Mohd. Seth, to visit the alleged Mat Kilau at his home. Given the rather contentious nature of his claim, the state formed an investigative committee with the consent of the Sultan in January of 1970 to verify its veracity.
A committee was assembled to investigate Mat Siam's claims
Led by Dato 'Abdul Aziz Ahmad, the committee had only one day to speak to Mat Kilau before his health suddenly took a turn for the worse, rending him unable to speak while facing difficulties in mobility. This was believed to have occurred after he had violated an oath he took with his comrades in not revealing their identities or stories to the public.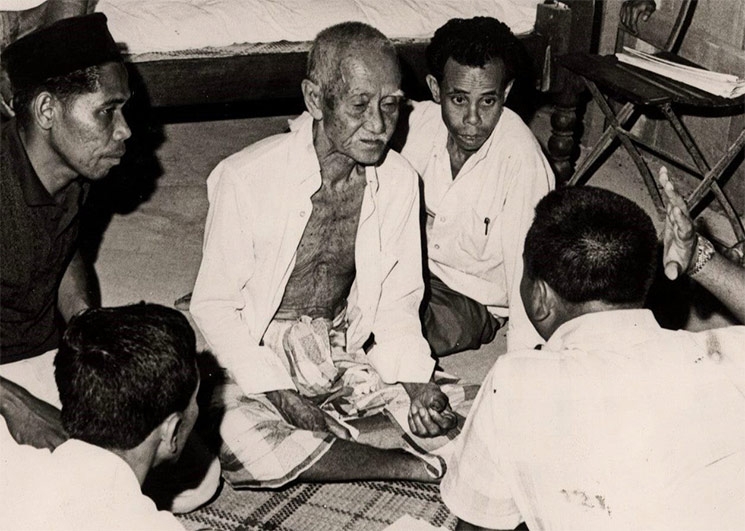 Given the circumstances, this left the committee with no choice but to refer to colonial records and newspaper archives to gather and corroborate the information they had. This is in addition to obtaining testimonies from Mat Kilau's surviving comrades, including Mat Kelantan, Raja Tan Kechik, and Mek Munah. In that time, they learned that the alleged Mat Kilau had lived a nomadic life between the states of Kelantan, Terengganu, and Pahang under multiple pseudonyms.
Upon registering for an identification card in 1948, he put down the name Muhammad Ibrahim. In the time he spent wandering between states, he had taken upon a number of different jobs including that of a rubber collector, and even taught martial arts. His students were made to swear a vow that they would not reveal his true identity until his death.
Doubts persisted concerning Mat Kilau's true identity by major historians
On 6th of August 1970, the committee eventually declared that Mat Siam and Mat Kilau were indeed the very one and the same person. But that didn't come with it's own fair share of disputes, as some notable historians have called the validity of the claim into question. Most prominently, the late Professor Emeritus Tan Sri Khoo Kay Kim previously said that crucial missteps had occurred during the committee's investigation process, including a failure to isolate the alleged Mat Kilau during their interviews.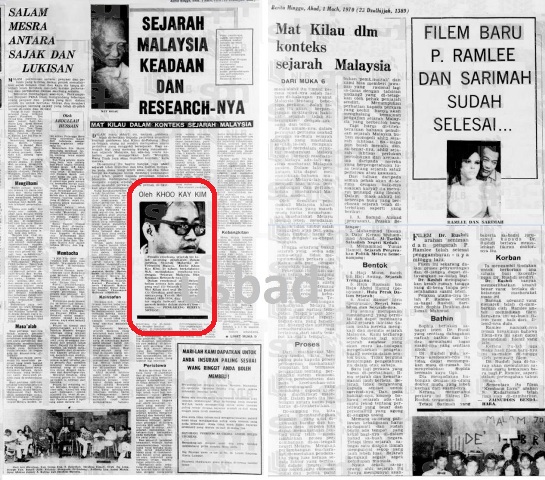 As many who knew Mat Kilau personally were allowed to speak to Mat Siam, improper interview methods could have abetted Mat Siam to glean more information about the war hero's private life, leading to a more convincing façade. What's more, the alleged Mat Kilau claims that then Sultan of Kelantan, Sultan Muhammad Mulut Merah, had helped orchestrate his 'death' by replacing his body with tree bark when the Sultan had in actuality passed away during 1886.
Mat Kilau continues to represent a pillar of Malaysian heroism 
While some doubts remain, most of the committee still remain convinced that Mat Siam was indeed Mat Kilau. Unfortunately, the state would not have enough time to confer upon any titles to the famed war hero, as just four days after the announcement, Mat Kilau would pass away at what is believed to be 122-years-old.
Today, his virtues of patriotism and bravery continue to echo throughout the annals of time, and Mat Kilau continues to remain a storied archetype of Malaysian heroism. In fact, his story has even inspired a notable uptake in silat registrations among local children who became inspired to learn the martial art after watching the film.
Tap here to give us a 'Like' on Facebook and stay up-to-date on the latest news!