One of Penang state's biggest events, the Penang Bridge International Marathon, officially kicked off on December 11th this year and was attended by approximately 26,000 runners challenging the strenuous distance.
But sporting prowess aside, the event also had a number of fun games and contests for other visitors present, among them including their lucky draw which offers two winners the keys to a brand-new car each. And in the case of one winner, he was able to 'snatch' the prize from 13 winners who were called out to collect it, but somehow failed to show up!
Lucky M'sian Wins A Proton Saga After 13 Previous Winners Backed Out In Lucky Draw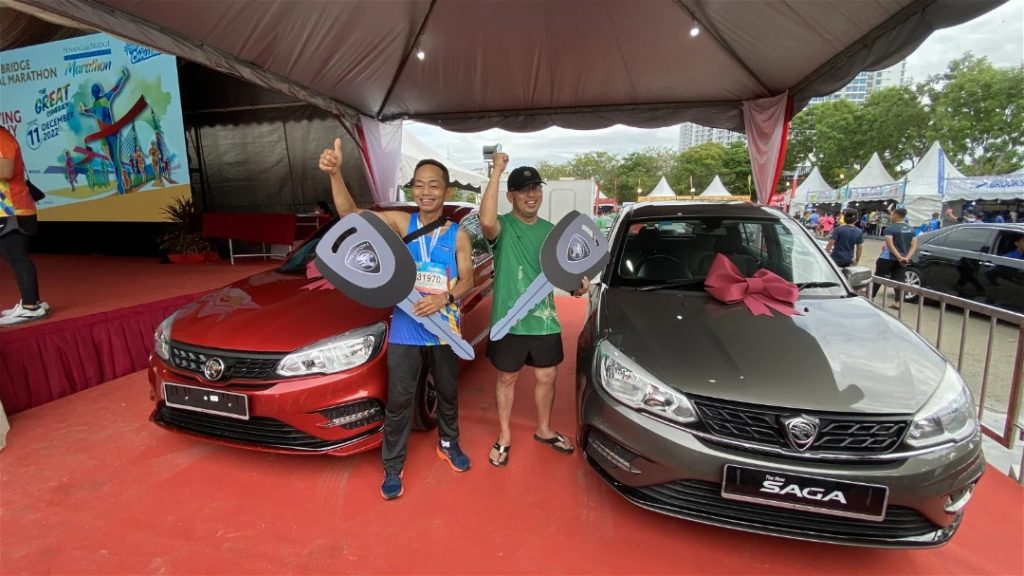 According to China Press, the lucky man is a 55-year-old man named Cheng Wen Long [transliteration]. He was able nab the new car after the 13 winners announced by Yang di-Pertua Negeri of Penang, Tun Dato' Seri Utama Ahmad Fuzi bin Abdul Razak failed to show up and collect the mock keys to the car.
As a result, he became the 14th winner of the lucky draw's Grand Prize by a truly miraculous stroke of good fortune. When the host called out his name, he ran happily up the stage to accept his prize. This was also Cheng's first time participating in the Penang Bridge International Marathon where he ran in the 10km race.
"It is just good timing since my wife is getting her driver's license, so I will give this car to her when she succeeds," he told the press during an interview.
He expressed his disbelief and joy at the fact that he got himself a new car, and believed himself to be pretty lucky as the 13 earlier winners were coincidently not there. Cheng furthermore encouraged more Penangites to participate in and show support for the state's initiative.
Another runner also won a car too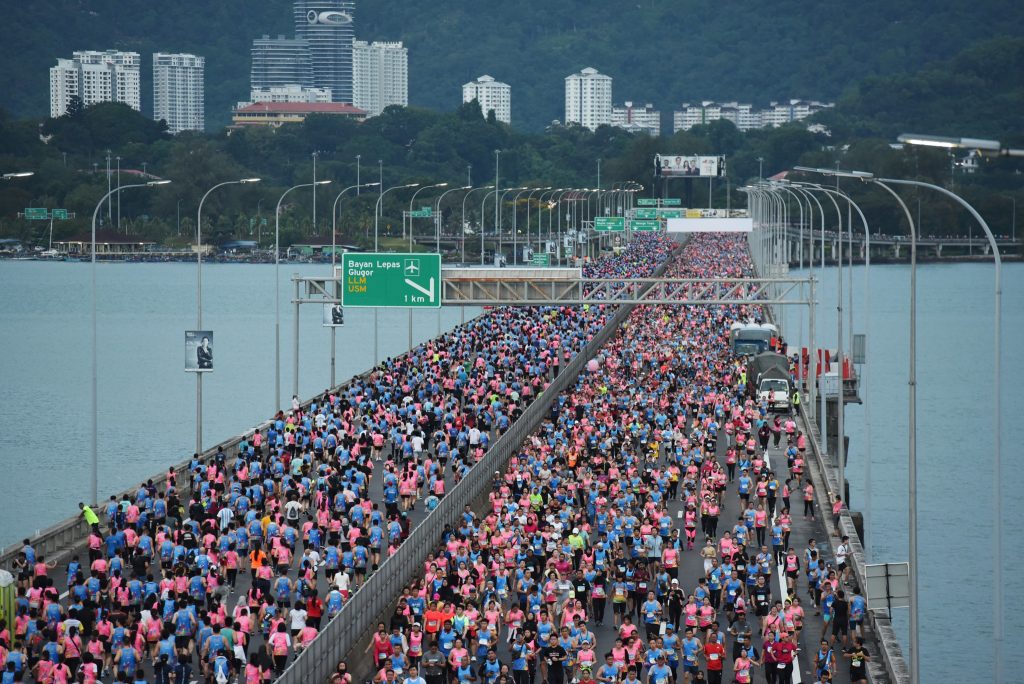 The other Proton Saga was presented to another lucky runner, 45-year-old Chua Soon Lee. He is an avid marathon runner and has been participating in the Penang Bridge marathons for many years. This year, he challenged the Half Marathon category, which required participants to run the long distance of 21km.
Chua told members of the media that he had never thought much of the lucky draw event in all his years of joining the marathon, and was shocked when he heard that he won the Grand Prize. Fortunately the prize came just in time as he had just sold his old car not too long ago.
Congratulations to these two lucky winners, and all the participants who completed the Penang Bridge International Marathon!
Tap here to give us a 'Like' on Facebook and stay up-to-date on the latest news!
Also read: Man from China completed 42km marathon while chain smoking cigarettes the entire time