While many may think that a career in content creation comes rather easily, what with some pioneers in the field needing nothing more than a smartphone camera to become Internet celebrities overnight, the truth of the matter is that online content has become increasingly saturated. So much so that an increasing number of content creators have resorted to outlandish, if not morally questionable means, in order to attract a viewership and hopefully go viral.
YouTuber 'pranks' women by yanking their tudung for content
Unfortunately, pushing the envelope with content doesn't always pay off, especially if it's at the expense of other people. And this would prove to be a lesson that a local YouTuber had to learn the hard way after he was widely criticised by local netizens for his most recent 'prank' video.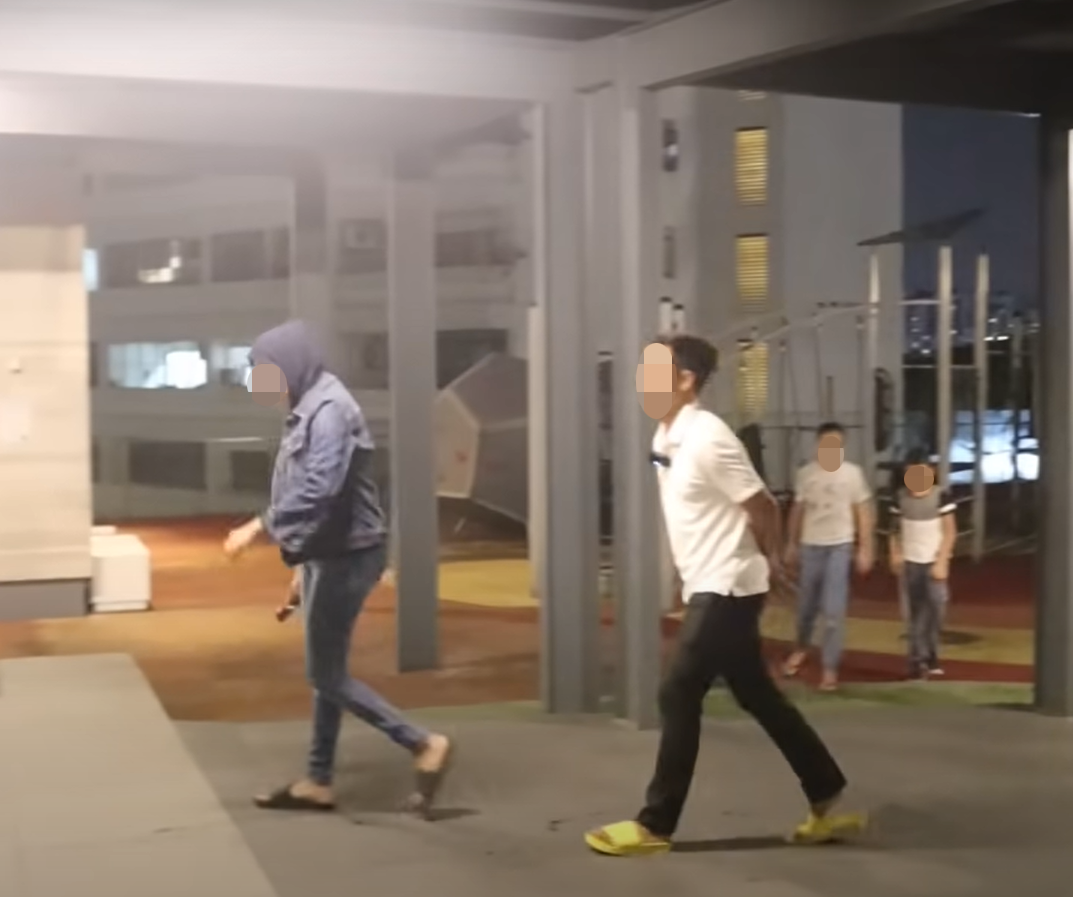 Taking a page out of the incredibly contentious genre of online content, the YouTuber thought it would be amusing to secretly film the reactions of unsuspecting local women when he snuck up from behind them to pull away their headscarves (tudung). Wandering about what appears to be the common area of an apartment building, he approaches his first victim, a bespectacled woman wearing a navy-coloured tudung, from behind.
Reaching over, he draws her headscarf down over her eyes in a single motion, before sprinting ahead. Understandably, the victim didn't appear to be at all enthused by his antics, and asked him what he was attempting to do as she adjusted her headscarf back in place.
"I'm making content," the YouTuber replied before pointing over at the camera gleefully.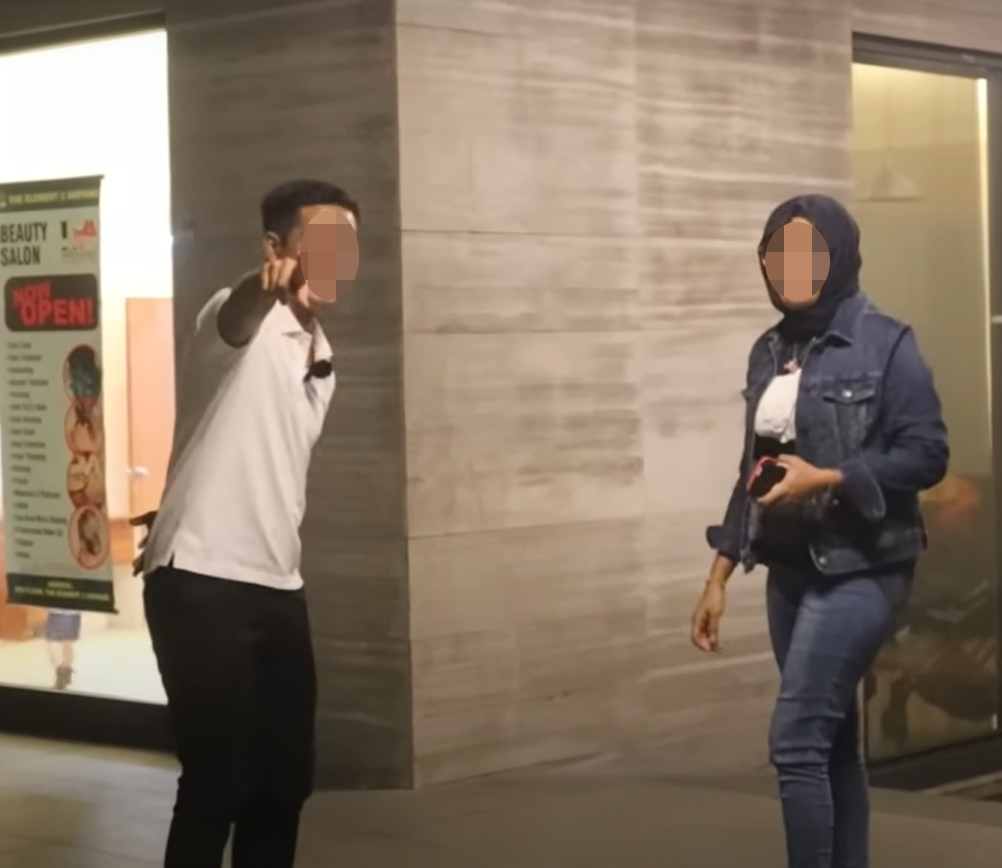 Disgruntled by the act, she promptly leaves. The YouTuber then proceeds to scout for another victim, this time preying on a woman who was taking a phone call. Similarly, he approaches her from behind before yanking down her tudung over her face, causing the woman to reel in shock.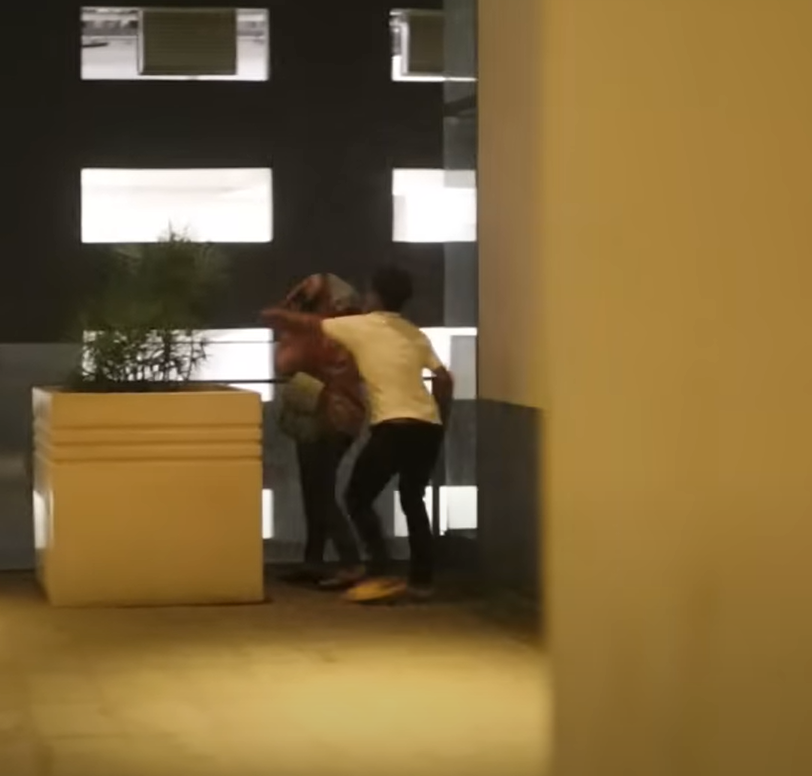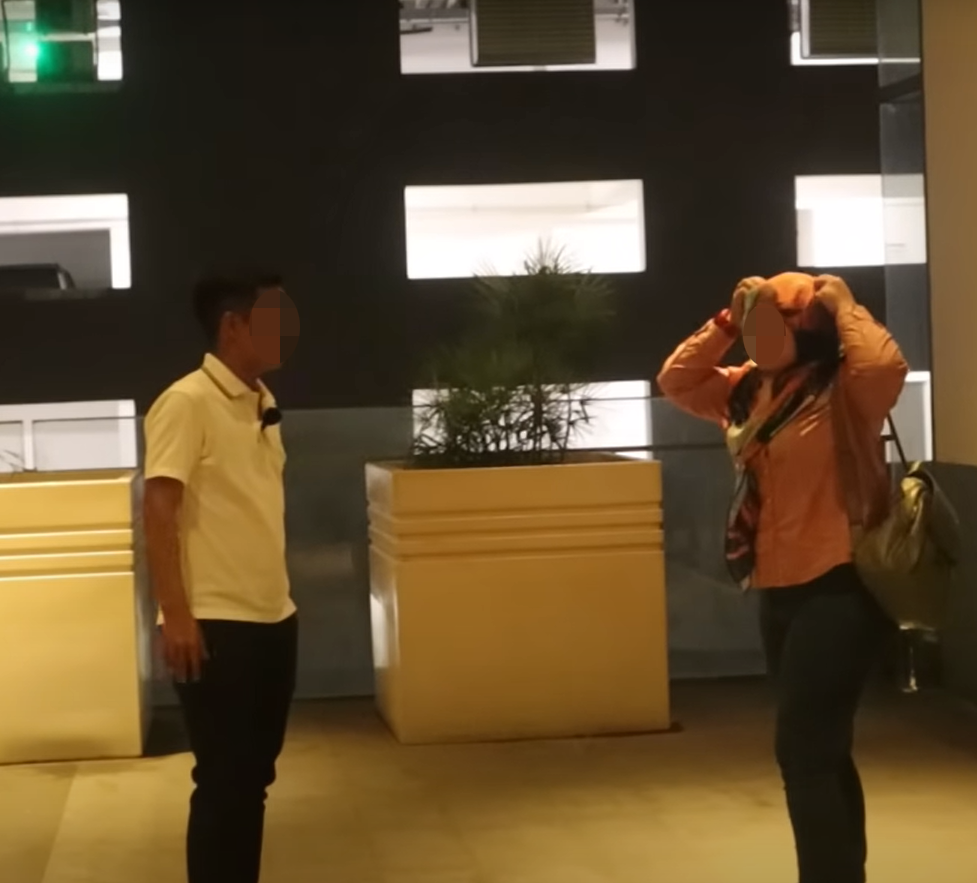 As she tries to pull her headscarf back into place, she proceeds to tell him off and said that she thought she was about to be robbed.
Netizens have admonished his actions
Netizens have since taken to the comments section to pan the man's content, pointing out how he has disrespected the dignity of Muslim women with his prank.

"People these days gain attention by losing respect. There's so much more content you could do. And yet you choose to play with religion. Allahuakbar!"

Another had urged the women to contact the authorities over the incident, pointing out that the YouTuber could be charged for an offense.
"I hope the victims in this video proceed to our law. Report police and if needed, issue a fine. 
He id disturbing women by touching them. (Even if it's just by tugging down their headscarves.) But still, he touched a Muslim woman. 
Accusations could be made that he was attempting to commit obscene acts. Sounds like nonsense right? Where did he commit any obscene acts? But what if during the process of making the video, he touched the victim's private parts? What then? 
Attempt to cause injury. What if the victims fall? Get injured? 
There are so many other forms of content you could do beyond rubbish content like this. I hope that someone would do something, and bring it up to the police."
What are your thoughts on this?
For more stories like this, follow us on Facebook by tapping here!