The landslide calamity in Batang Kali has taken its toll on many victims and families who lost their loved ones. Although the disaster struck the campsite of Father's Organic Farm three days ago, the search and rescue (SAR) operation spared no efforts as they carried out their rescue mission to locate any survivors since 16 December. The operation proved to be draining when one of the SAR's helping hands: the K9 dog detection unit passed out from exhaustion.
K9 Dog Detection Unit's "Blake" collapsed after searching tirelessly for victims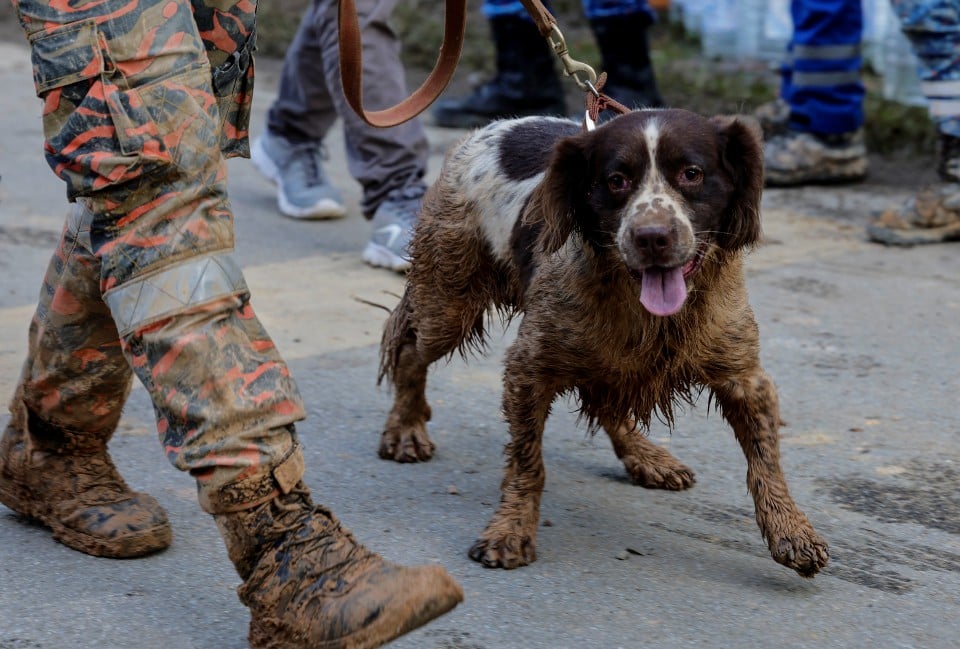 Trained to have a keen sense of smell thousands of times more acute than humans grim-faced and ferocious on command, these four-legged heroes were on site to search the ground for victims through thick mud and rain. However, there came a time in the critical operation of the landslide when one of these K9 sniffer dogs, an English springer spaniel with the name "Blake" finally kneeled over from fatigue.
Selangor Fire and Rescue Department (JBPM) director Datuk Norazam Khamis told Bernama that the detection unit has been working without rest for two consecutive days, causing the canine to pass out.
"After two days of slogging more than the allotted time, they (detection dogs) too badly need to rest and recuperate.

"That's why at this stage, we will rotate them, starting with three (dogs) first, then we will use the rest," he said to the press.
11 tracking dogs on standby for the Batang Kali search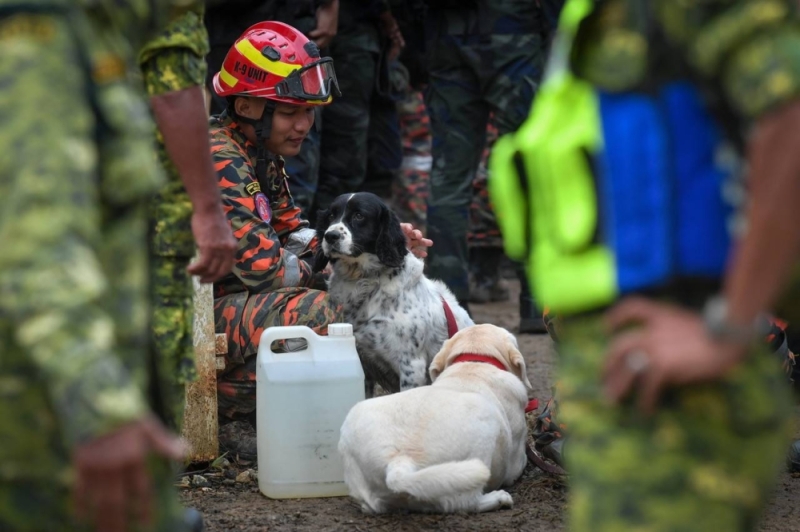 Norazam furthermore said there were 11 tracking dogs on standby to assist in the search, with six of them belonging to the Fire and Rescue Department of Malaysia (JBPM), four to the police and one to the army.
"We may ask for an increase if necessary," he said.
Bernama last reported that 24 victims were confirmed dead in the landslide at Father's Organic Farm campsite in Gohtong Jaya on Jalan Genting-Batang Kali. Sixty-one people survived the tragedy but nine are still missing.
The search for the missing victims resumed at 9 am today.
Tap here to give us a 'Like' on Facebook and stay up-to-date on the latest news!
Also read: Soldier and his dog seen cuddling up in bittersweet photos as they share their final Merdeka Parade together