When it comes to YouTube, no other genre of content can prove to be quite nearly as tantalising as what you can see from food content creators. Whether if its in tasty do-it-yourself home recipe cooks, or mukbang videos that show a delectable spread of food, it's no secret that somewhere in the recesses of our minds, we wished that we could somehow taste the food that we see on our screens. And it doesn't help that science-fiction movies always try to sell you on the idea of virtual food either.
Taste the TV; literally!
Well as it turns out, that far-fetched fantasy may not actually be so far fetched after all, as BBC reports that Japanese researchers have somehow invented a new display panel that allows you to taste the flavours from your favourite content by licking the screen. No, you're not reading that wrong, you can literally taste the flavours of what is being displayed on screen by licking the screen.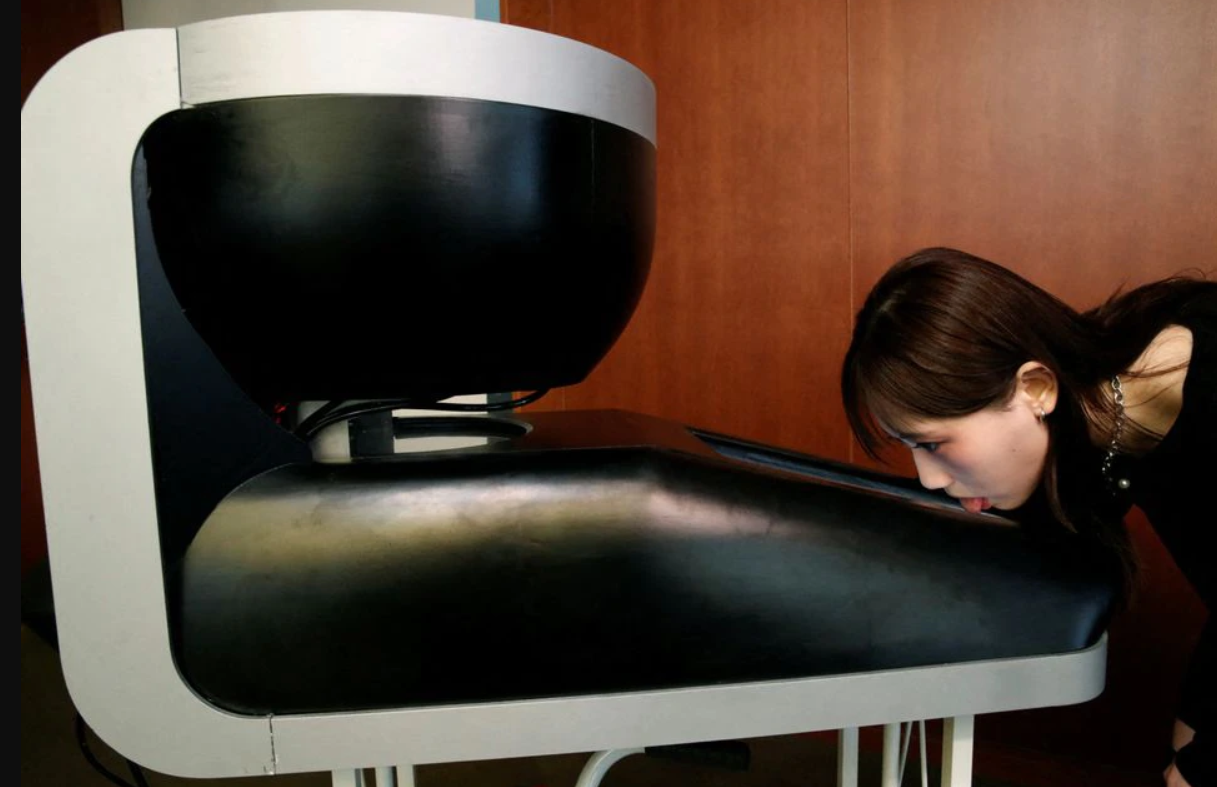 Aptly named the Taste-the-TV, this new piece of display technology was developed by Professor Homei Miyashita of Meiji University, and a single working unit has already been produced as proof of concept. The display works by using a combination of ten different cannisters containing flavour agents that will spray a mixture of different flavours onto a 'hygenic film' in order to best mimic the taste of what is being displayed on screen.
In a demonstration of the product's use, one of Professor Miyashita's students requested to sample chocolate on the screen, which the Taste-the-TV produced by spraying a precise composition of flavours to help re-create its flavour. She described it as tasting like 'milk chocolate'.
Inventor already in talks to bring the technology to commercial masses
With the goal of developing a platform for what he dubs as 'taste content', Professor Miyashita estimates that the display would cost $875 (RM3,649.19) to manufacture on a commercial scale. But what's more impressive is that despite the nascent state of the display technology, the professor is already in talks to bring Taste-the-TV to the masses.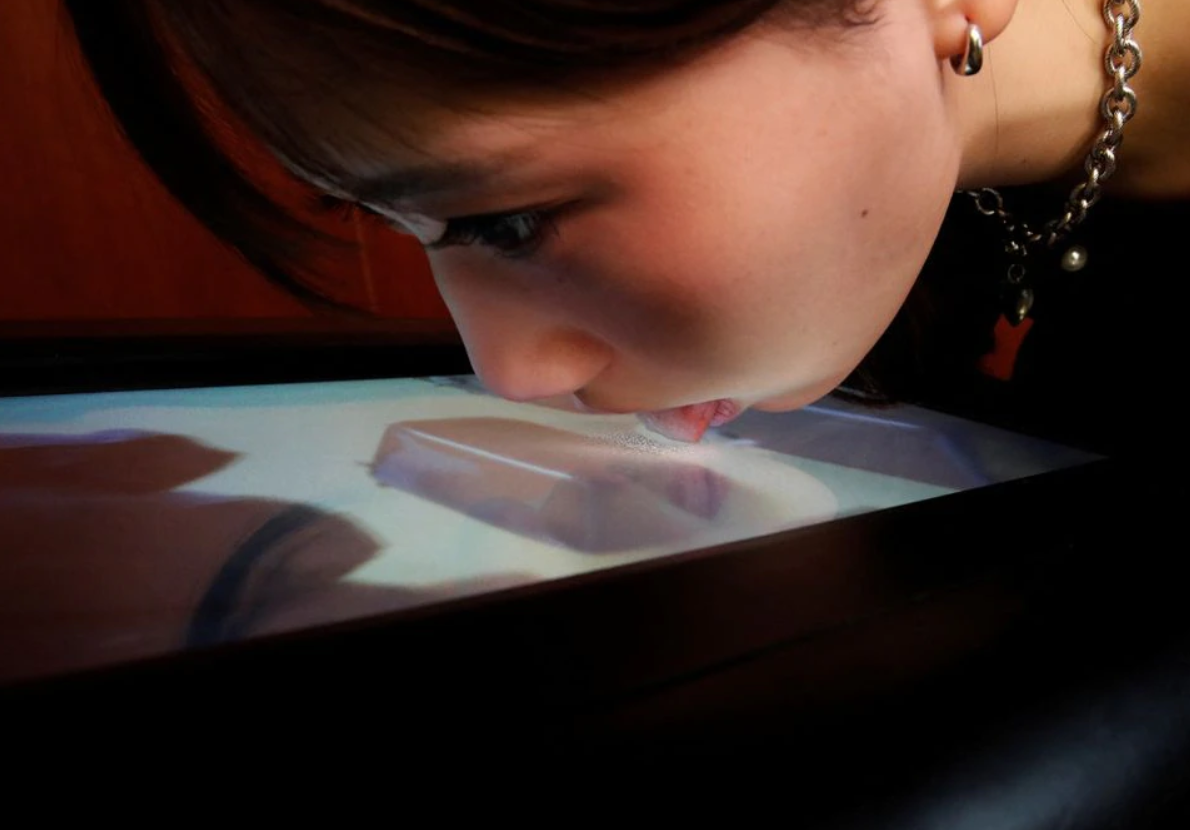 Potential applications include the use of this display for chefs and sommeliers in training, as well as game shows and quizzes.
"The goal is to make it possible for people to have the experience of something like eating at a restaurant on the other side of the world, even while staying at home," he said.
But this isn't the first 'taste' product he has created either, as Professor Miyashita has worked with a team of over 30 students to produce other devices that blur the line between taste and technology, including a fork that supposedly makes food taste richer, reports Reuters.
For more news like this, follow us on Facebook! 
Also read: M'sian man proposes to GF with highway billboard & NFT gallery worth RM200K!