Historically dubbed as the Pearl of The Orient, the state of Penang continues to hold an incredibly enviable reputation as one of the region's most coveted travel destinations. From the panoply of street food that is renowned the world over, to heritage sites that provide those living in the present a tangible connection with the past, it's no wonder that so many tourists both local and international alike often make the trip over to experience it all in person.
Former Thai Prime Ministers Thaksin & Yingluck in Penang 
In fact, it would appear that Penang's reputation as a holiday spot did not elude even the likes of former Thai Prime Ministers Thaksin Shinawatra and his sister Yingluck Shinawatra either! In a post that was uploaded to Shinawatra's official Facebook page yesterday (September 22nd 2022), she recounts her recent experience visiting the island state with her brother, in addition to sharing a series of vacation snaps.
According to Yingluck, she said that this was her second time visiting Penang, adding that she had wanted to use this trip as an opportunity to rekindle old memories with her brother.
"The city here has changed a lot. Looks like the atmosphere of Phuket in our country. I miss it.

"The food is similar. And what's even more interesting is that the city often has photo spots along the walkways or shops for people to take photos as memories." she wrote.
To prove her case, she could be seen posing in a number of the island's most well-remembered murals, such as the "Love Me Like Your Fortune Cat." one located along Armenian Street. She was also photographed enjoying a meal and riding a rickshaw with her brother, Thaksin.
Both fled Thailand to avoid prosecution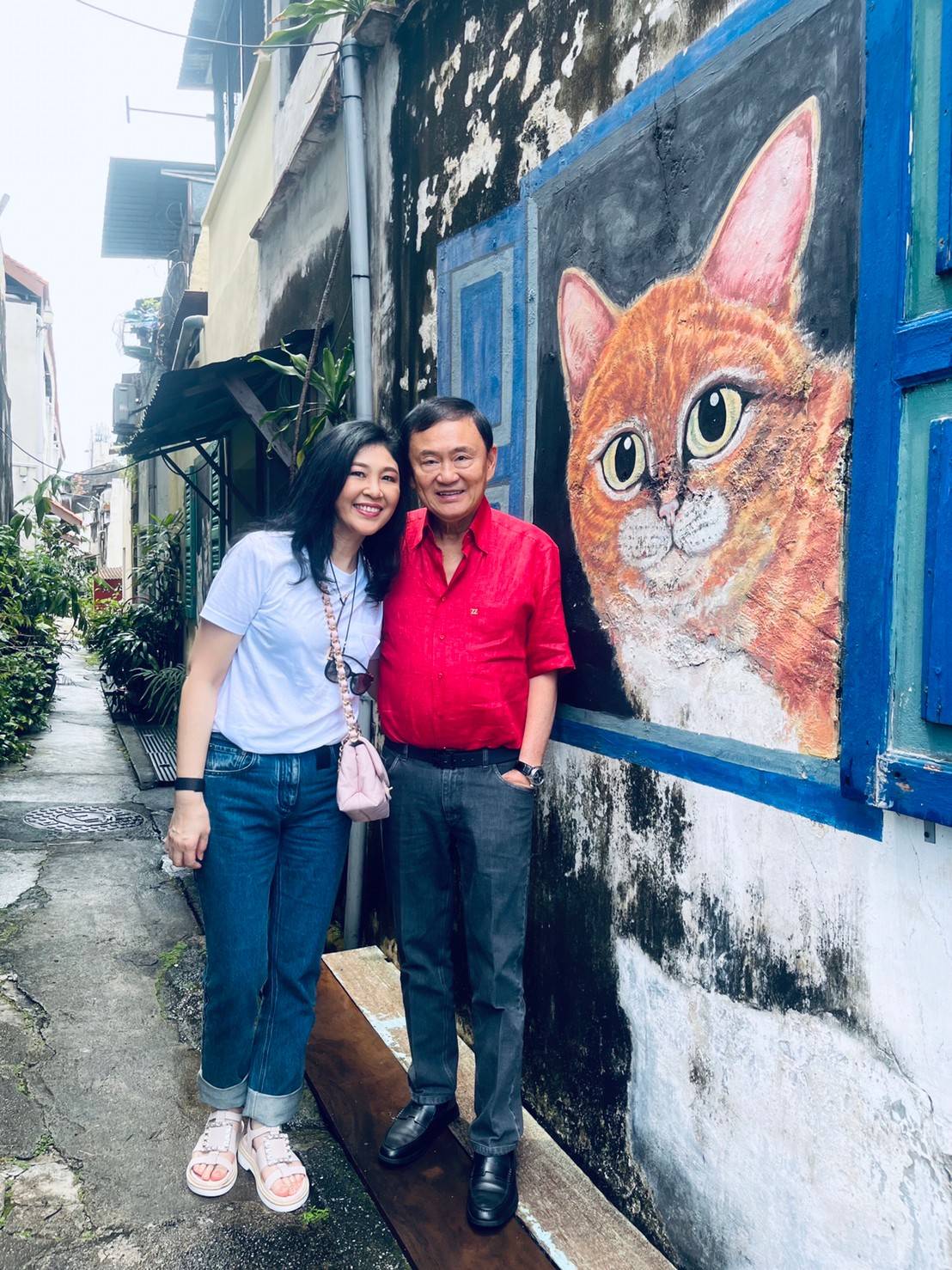 Thaksin is most well-remembered as being the Prime Minister to Thailand between 2001 to 2006, and bears the distinction of being the country's first Prime Minister to serve a full term before being subsequently reelected in 2005. However in 2006, he was deposed during a military coup and has been living in self-imposed exile in Dubai.
Similarly, his sister Yingluck would go on to take up the position of Prime Minister in 2011, and bears the distinction of becoming the country's first female Prime Minister, and its youngest in 60 years. However, she was removed from office in 2014, following a decision by the Constitutional Court and has also lived outside of Thailand to avoid a jail term in her home country. Both siblings remain incredibly popular figures among Thailand's rural poor.
Tap here to give us a 'Like' on Facebook and stay up-to-date on the latest news!
Also read: CNN declares Penang a must-visit tourist destination in 2022 & its the only destination from Southeast Asia to make the list!