In a time and age where children of increasingly young ages can now readily access the Internet, concerns regarding child sexual crime online have never become as present as they are today. With bad actors able to hide behind the annonymity of social media, there can be no telling when or how children could potentially find themselves becoming unwitting victims to such perverse and malicious intents.
M'sian netizen stumbles on Shopee listing selling photos of children for 'sexual purposes'
And some of these incidents may even be hiding in plain sight over some of our most frequently used websites, as this one incident will go on to prove. As shared by social media user @softcrocodile, otherwise known as Nurul, via a recent Twitter post, she explains how she had encountered a particularly troubling listing on the popular e-commerce platform, Shopee.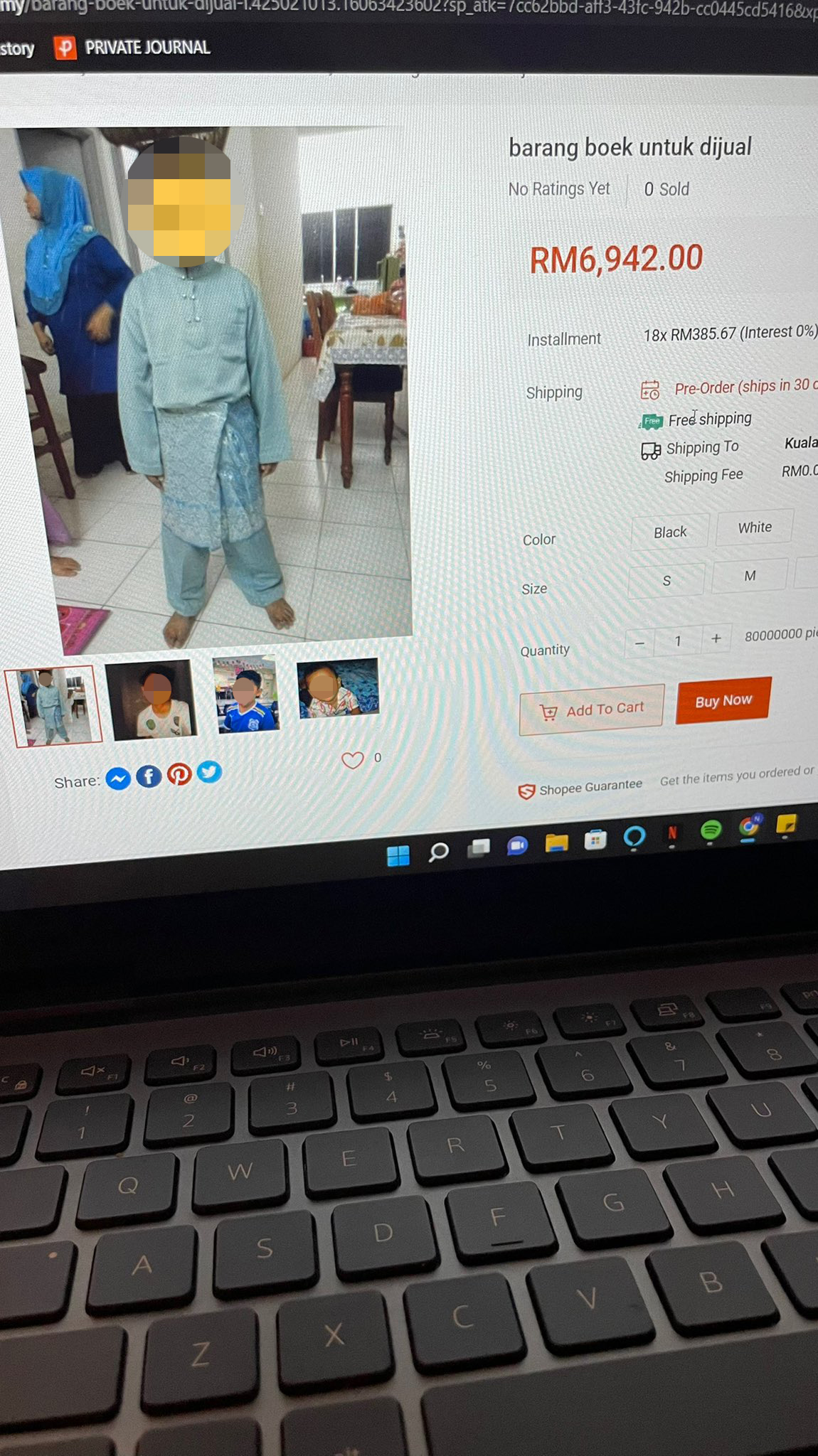 According to details provided in the listing, the item on the listing was simply described as 'Great stuff for sale', as though attempting to avoid alluding to the actual contents of the items.
Accompanying images on the listing appear to show photos of a number of different young boys, which appear to have been taken from other indeterminate sources.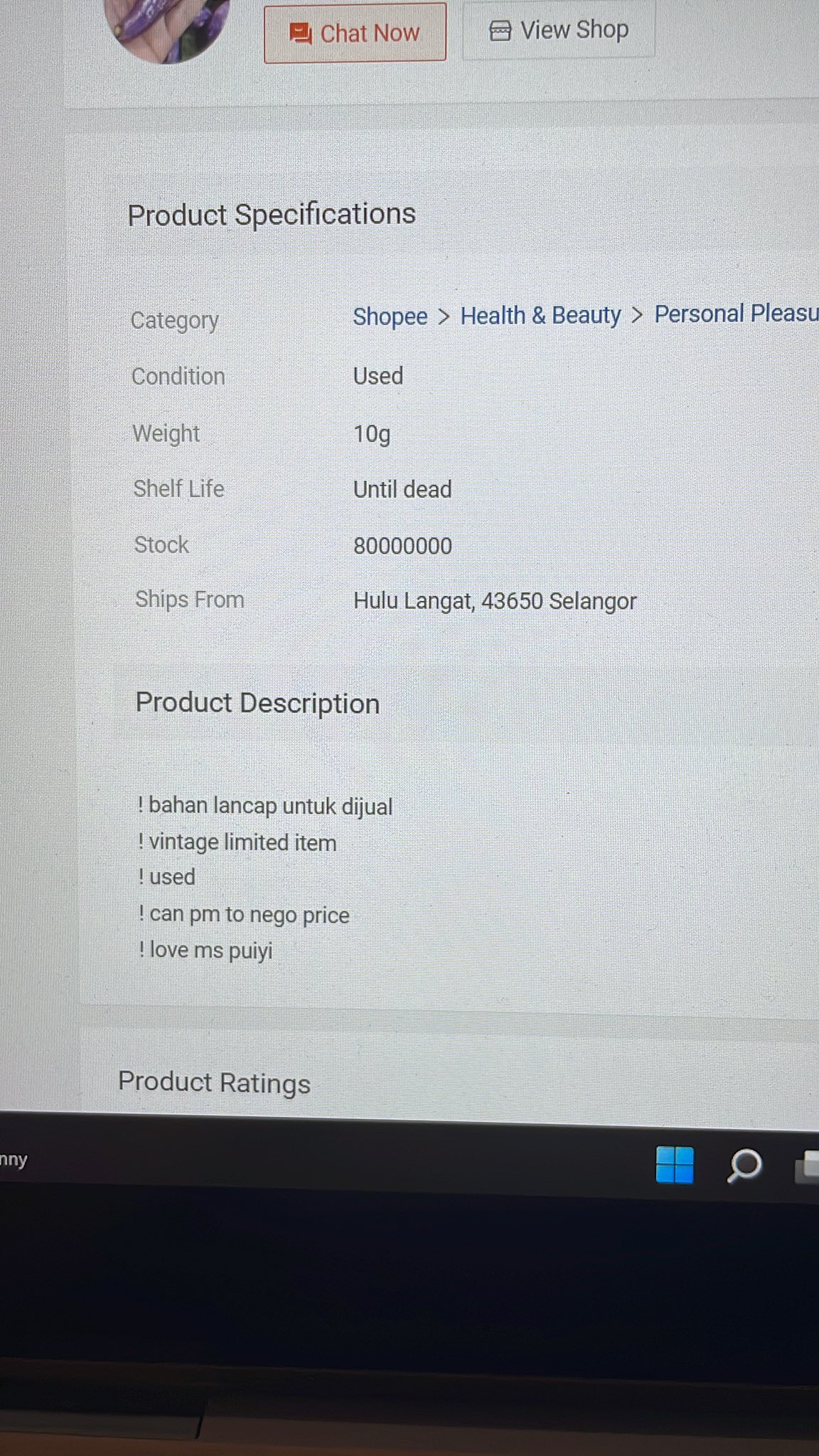 But most concerning of all, the description mentions explicitly that the goods sold were for 'masturbatory purposes'. Shipping allegedly from the Hulu Langat area of Selangor, the listing was priced at RM6,942.
Netizens raise concerns over online child exploitation on the platform
Understandably, Nurul's Tweet has since garnered the concern of local netizens, many of whom were shocked that the listing managed to make it past moderators on the e-commerce platform.
"This is weird, doesn't Shopee usually review them (the listings) first before allowing it to be advertised on their Shopee shops?"
"With thousands of new listings per day, I believe a few kind of listing went public. They don't even have enough staff to moderate such things. Best thing people can do is to block and report asap."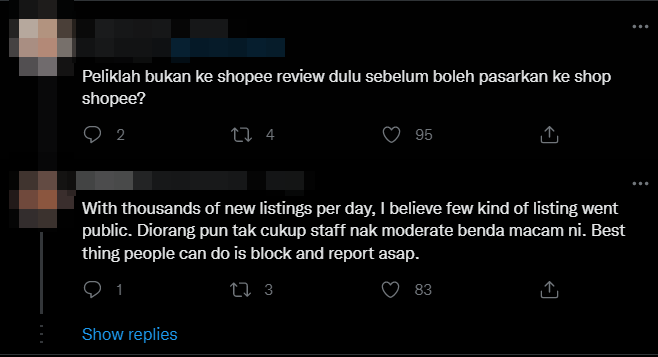 Some have speculated that the listing could have been a joke, but point out that there isn't anything funny about online child exploitation.

Shopee has since responded to the Tweet and assures customers that they will be taking action against the listing, while also urging them to report similar instances if they find them on the platform.
According to the Women's Centre for Change Penang, those involved in the making, producing, or directing of child pornography can be liable of facing a maximum jail term of 20 years, and a minimum 5 strokes of whipping upon conviction. As for those convicted of selling child pornography, they can be liable of facing a maximum jail term of 15 years, with minimum 5 strokes of whipping.
For more stories like this, follow us on Facebook by tapping here!